Vogue Creative Director Grace Coddington appeared on MSNBC's "Morning Joe" Thursday morning to discuss her memoir Grace.
Coddington, already a fashion legend, became a household name after the 2009 documentary "The September Issue" highlighted her decades-long career at Vogue. "Morning Joe" co-host Mika Brzezinski asked Coddington to describe her thoughts on beauty. "How has it evolved or changed ... over time?" Brzezinski asked.
"There are things that are in and out of fashion," Coddington said. "I talk about more or less eye makeup [in the book]. For me beauty is always the person. I mean I don't love plastic surgery. I like how people are. I like the imperfections of people. I like not too much makeup. Your makeup people wanted to give me a makeover this morning. I had to persuade them I wanted to be just the way I am. I think it's important that you don't try to hide behind makeup."
Watch Coddington's interview in the video above. The exchange comes roughly 4 minutes into the segment.
Before You Go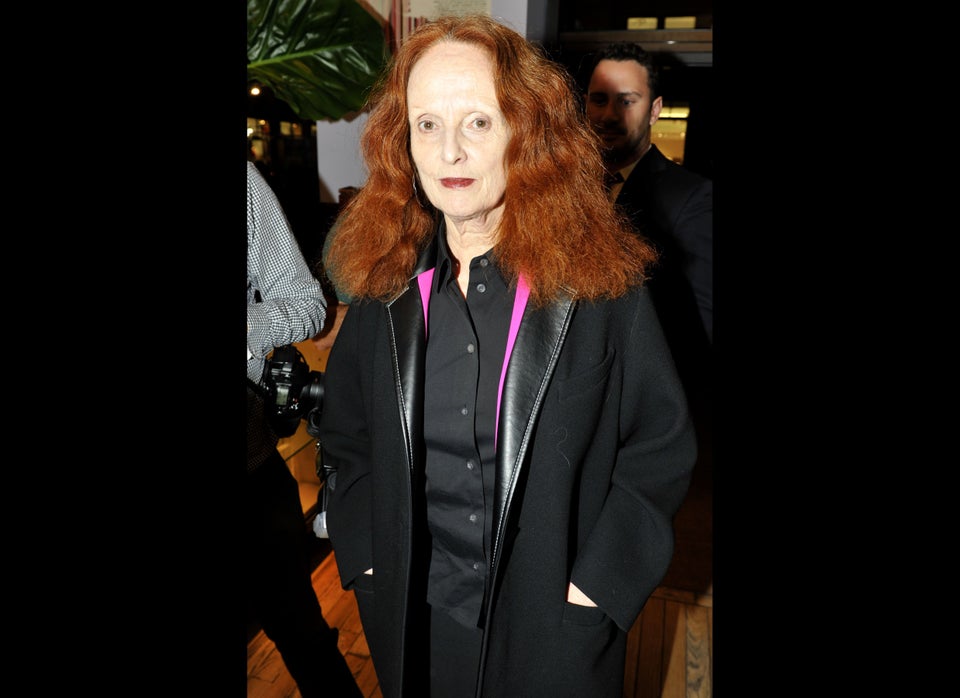 Grace Coddington
Popular in the Community