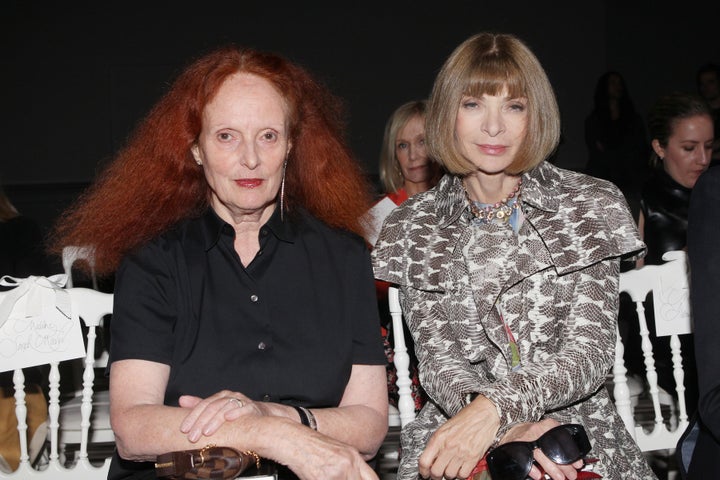 Noting the move is "bound to shake up the industry," the New York Times reports Coddington is immediately assuming the role of creative director at large and will produce four editorials for the magazine per year. But stepping down will allow Coddington to work on other projects outside of the magazine for the first time.
"I'm not running away from Vogue, because it has opened so many doors," she told Business of Fashion, adding that "it will be nice to collaborate, and nice to go out and give talks to people. It's just another approach. I'm certainly not going into retirement. I don't want to sit around."
That's great news for fans of Anna Wintour's longtime right hand woman, who is known for her signature look as much as her epic editorials. Still, the news inspired us to take a look back at some of Coddington's most gorgeous work, made easier than ever thanks to the "Love* Grace Coddington Editorials" Pinterest board.
Take a look at some of our favorites below.