Our jaws collectively dropped this morning when we found out that today marks Grace Jones' 66th birthday. We can't believe that the music/movie/fashion legend, who is still performing and killing the catwalk, is technically considered a senior citizen. Gasp!
The age-defying, Jamaican-born beauty remains one of fashion's most beloved icons. Grace is often imitated, but never duplicated. Her signature androgynous look and eye-popping ensembles continue to wow and inspire us to this day.
With that said, it's only right that we take a look back at some of Grace's fiercest moments. So in celebration of her 66th birthday, we've round up our favorite magazine covers of the star -- and don't forget to check out even more amazing images of Grace in the slideshow below.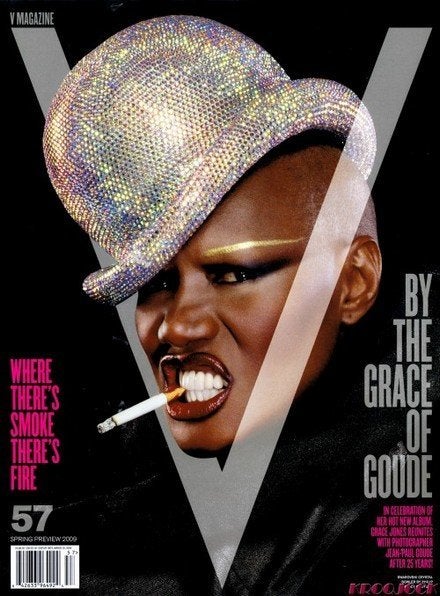 Grace Jones Magazine Covers