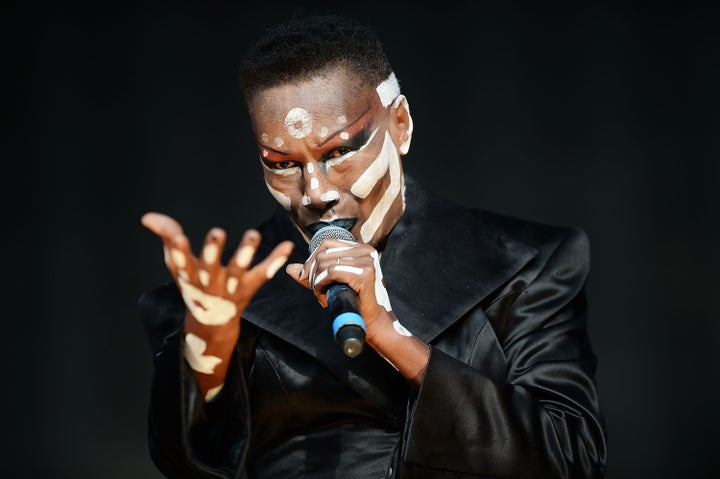 Add Grace Jones to the long list of people annoyed by Kanye West.
The 67-year-old model, singer and actress -- famous for her striking, gender-busting look -- sounded off about West's originality (or lack thereof) in a new interview with Paper magazine. She says that some of West's most acclaimed images owe a huge debt to some that she made in collaboration with photographer Jean-Paul Goude.
"Kanye has been ripping off stuff from me and Jean-Paul Goude for a long time, so it was no surprise to me," Jones said. "I believe they would've done it anyway, and I believe Jean-Paul when he said he'd rather rip himself off than have someone else rip him off."
"The work [Jean-Paul and I] did together, people were calling it racist," Jones said. "It wasn't racist at all. It was him basically putting me on a pedestal, really."
"There's a lot of humor in that picture in that original, (with) the champagne popping off," she continued.
You can read the entire interview (which includes some revelations about Jones' lack of regard for the Internet) on
the Paper magazine website
.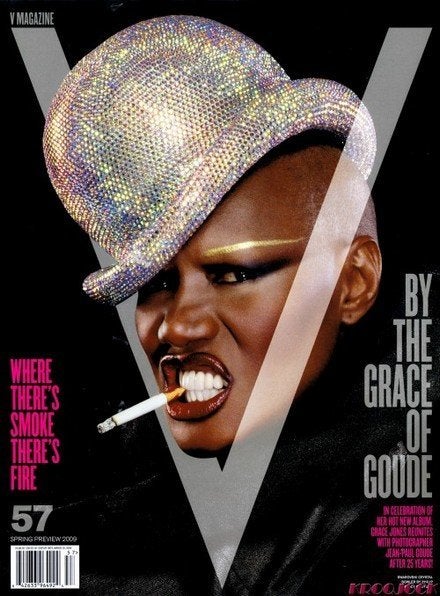 Grace Jones Magazine Covers
Popular in the Community