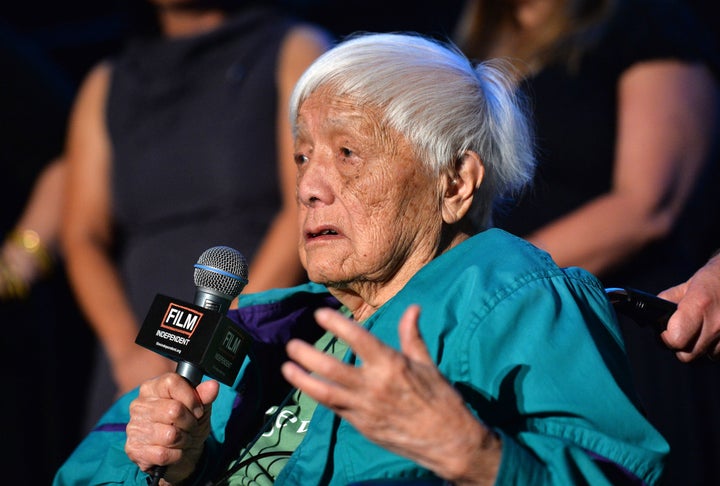 Grace Lee Boggs, the child of Chinese immigrants who spent her life actively supporting causes ranging from civil rights and labor to the Black Power and feminist movements, has died. She was 100.
Boggs died Monday morning, a spokeswoman for the Detroit-based Boggs Center confirmed, saying she went "peacefully in her sleep at her home on Field Street in Detroit."
"Grace died as she lived surrounded by books, politics, people and ideas," Alice Jennings and Shea Howell, two of Boggs' trustees, said in a statement.
Howell, who has known Boggs for more than 40 years and co-founded the Boggs Center, said the centenarian activist spent the entirety of her life pushing people to ask hard questions and challenge the status quo. Howell pointed to an anecdote Boggs wrote in her 1998 autobiography, Living for Change.
"When she was born above her father's restaurant and cried, the workers in the restaurant said, 'You should put her on the hillside. She's just a girl -- and she cries too much,'" Howell told The Huffington Post. "[Grace] said she knew from the beginning that the world needed to change."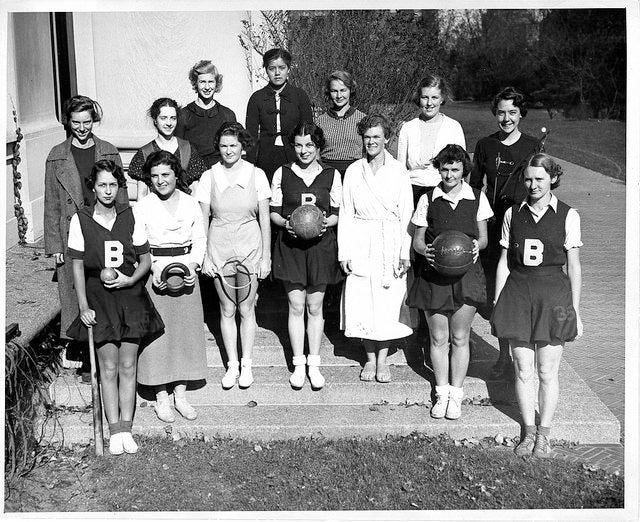 Boggs was born Grace Chin Lee in Providence, Rhode Island, on June 27, 1915 and grew up in New York City. Boggs attended Barnard College and graduated in 1935; she later earned a doctorate in philosophy from Bryn Mawr College.
In the 1930s, Boggs began her political activism, notably working with activist A. Philip Randolph, who proposed the first March on Washington in 1941, and later in Chicago organizing communities against slum housing.
Boggs was so integral to the Black Power movement and other African-American issues that she was described in some of her FBI files as "probably Afro Chinese," according to NPR.
"Grace has made more contributions to the black struggle than most black people have," political activist and scholar Angela Davis, a fixture of the 1960s Black Power movement, once said.
Boggs met her husband, Detroit autoworker and community activist James Boggs, in 1953. The pair went on a seemingly disastrous first date in which James refused to eat the meal Grace had made and insulted her taste in music, according to a 2014 profile in Hour Detroit.
They were engaged by the end of the evening, with Grace Lee Boggs telling the magazine, "He was more rooted and more secure in his identity as a human being than any man I had ever met."
Boggs and her husband would continue their activism efforts and in their own city, they organized the Detroit civic organization Save Our Sons And Daughters (SOSAD), Detroiters Working for Environmental Justice, Gardening Angels and Detroit Summer, a "multi-racial, inter-generational collective" focused on building youth leadership.
James Boggs died in 1993. The couple had no children.
In 2014, PBS debuted the documentary "American Revolutionary: The Evolution of Grace Lee Boggs." Director Grace Lee -- no relation to Boggs -- met the activist through her 2005 documentary, "The Grace Lee Project." The documentary explored the many Asian-American women who share the name and the associated stereotypes; Boggs was seen as an outlier to the trope of the passive, quiet Chinese woman.
"To experience her at the end of her life was quite profound," Lee told HuffPost of her time documenting Boggs.
"It's pretty profound how someone's life could span so long and stay so relevant," Lee said. "She made sure she was never stuck in the past."
Howell said Boggs was "very conscious of being Chinese at a time when the Asian-American experience was very unusual in America."
"It was really after Living for Change that she came to know the Asian-American movement," Howell said. "And she was certainly very much embraced by it."
Dr. Cornel West praised Boggs for her "profound compassion" and a comprehensive vision of justice that included ecological preservation, equality and a "strong analysis of white supremacy."
"The work she was able to sustain -- in Detroit, as an Asian freedom fighter -- was very rare," West told HuffPost. "She had a profound human connection working with poor and working people."
West, who was surprised by the news of his colleague's death, called Boggs "my dear, dear sister" and "a towering revolutionary figure."
"We worked together for almost 35 years. She was a towering revolutionary figure in the 20th and 21st century in America," West said. He said he would most miss Boggs' "smile and her determination."
"She had a combination of human tenderness and a strong revolutionary fervor," West said. "She was one of a kind."
"Grace Lee Boggs was a force for promoting social change, and we were lucky she chose to call Detroit her home," Detroit Mayor Mike Duggan (D) said in a statement Monday. "Through her activism, she fought for civil rights, social justice and income equality. She made Detroit -- and the world -- a better place."
Howell said that Boggs' close friends were able to raise funds to provide her with 24-hour care that allowed her to remain in her Detroit home until the very end. She said "a few dozen" friends would be gathering at Boggs' home throughout the day on Monday.
Plans for a memorial have yet to be announced.
"Grace, at her heart, is a revolutionary," Howell said. "She could never be satisfied with the way anything was as long as there was still injustice. And she could never be satisfied with the idea that there was some easy answer. She was constantly pushing people forward.
Notable People We've Lost In 2015
Popular in the Community