 WJLA reports Meng was hit over the head during the incident:
Rep. Grace Meng (D-NY), who represents the 6th congressional district in Queens, was hit over the head and robbed of her Gucci handbag. She was injured, but it's unclear whether she was transported to the hospital.

A suspect has not been identified.

U.S. Capitol Police and Metropolitan Police are investigating.
Meng made history in November 2012 when she became the first Asian-American elected to represent New York in Congress.
UPDATE -- 4:47 p.m.: Meng's office said "she has resumed regular activities" after being robbed:
Meng was walking towards her Washington apartment after having dinner at a D.C. restaurant when she was struck in the back of the head near Sixth Street and Pennsylvania Avenue. As she fell to the ground, the perpetrator took her handbag, then fled on foot.

"While this was a frightening ordeal, I fortunately was not seriously injured," said Meng. "Obviously, things could have been much worse. I thank the U.S. Capitol Police and the District of Columbia Police for responding quickly and professionally."

The Congresswoman suffered a bruise on her chin and underwent a CAT scan at George Washington University Hospital.

Meng is a freshman lawmaker representing the New York City borough of Queens.
CORRECTION: This post has been updated to state Meng is a Democrat, not a Republican. The spelling of her name has also been corrected.
Before You Go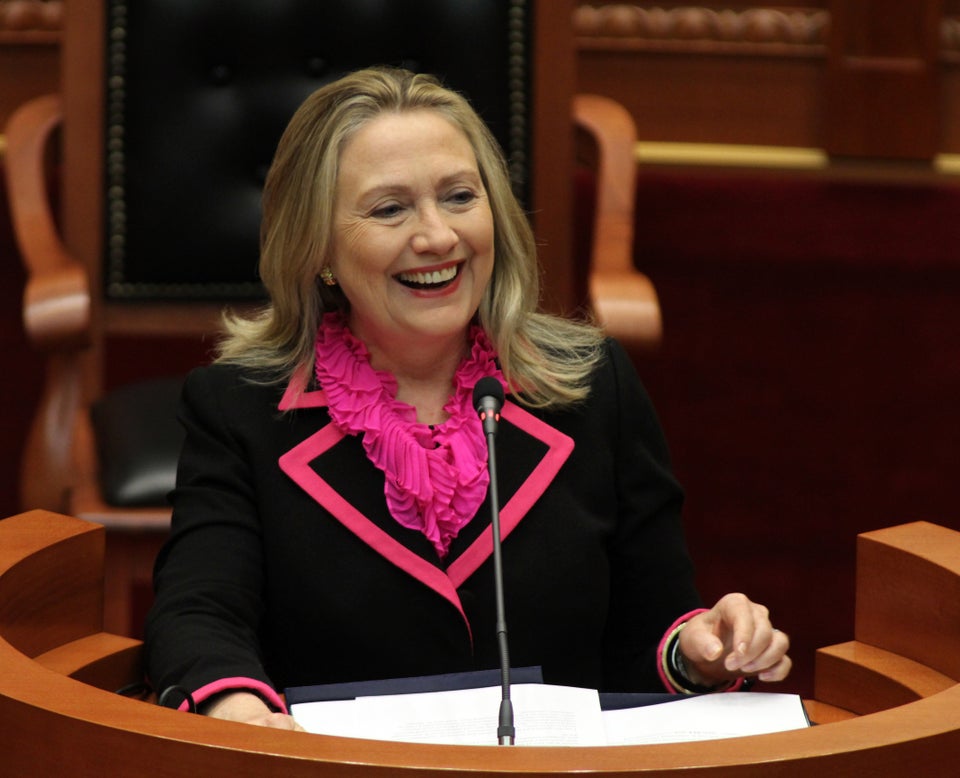 Which Women Might Run In 2016?
Popular in the Community