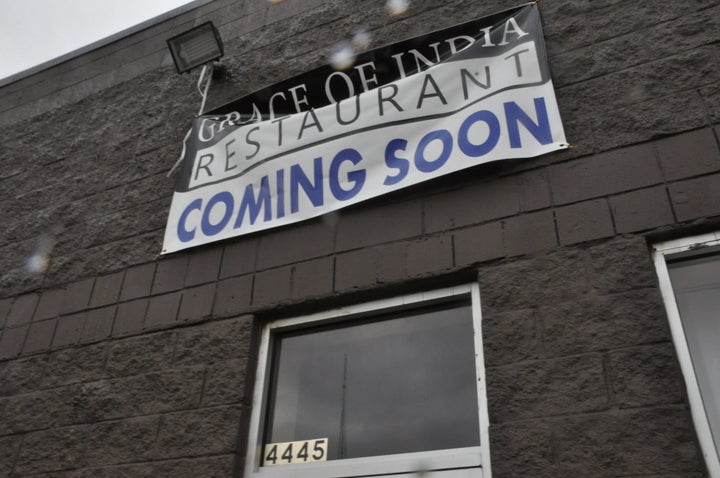 When the Grace of India restaurant opens its doors in Detroit's Midtown this Thursday, owners Salman Sufyan and Abedullah Alaswadl will have a lot to keep themselves busy -- it's the second business they've opened in the last few months. Fortunately, the pair's other venture is just steps away.
In December, the two businessmen opened La Hookah Town, next door to the restaurant, on Second Avenue and Prentis Street. People come to the lounge to use hookahs, traditionally Middle Eastern water pipes used to smoke flavored tobacco, which are legal for those age 18 and up.
"The idea was always there, but the location was important. When you go to Dearborn, Sterling Heights, hookah bars are everywhere," said manager Tony Jamal. "Around here we couldn't find any."
The storefront, recently occupied by the Thistle Coffee Shop, appealed to the owners in part because of its proximity to nearby Wayne State. Jamal said hookah is popular with college students. The hookah bar has free wifi, and during the day, students stop in between classes or grab a table to study.
Opening the restaurant next door was in large part a strategic move: as a hookah bar, they can't serve prepared foods. Now their customers can head over to the restaurant to eat or order carryout to the hookah bar. Like the hookah idea, the owners chose an Indian theme because they saw Detroit lacked options for good Indian cuisine.
The two entrepreneurs settled on chef Peter Ahluwalia, who has been making Indian food for decades, to run the restaurant.
"I have cooking experience in my blood," said Ahluwalia. He hails from Punjab, where his family owned a restaurant and has opened more than a dozen eateries across North America, like Boston, Iowa and Vancouver.
Ahluwalia boasts more than 400 dishes in his repertoire, but the menu at Grace of India is deliberately pared down, spotlighting classic favorites like vindaloo, curry and saag paneer, as well as wraps served with chutney and more. His specialty? Butter chicken.
While he thinks his food will sate local Indian cuisine lovers, Ahluwalia says Grace of India will also appeal to a college clientele and what they're looking for in a meal -- more curry for your coin, so to speak.
"It's solid food. You eat pizza, in a couple hours you're hungry again."
State law stipulates that hookah bars can't serve alcohol, but the owners don't plan to compensate by getting a liquor license at Grace of India, or opening yet another business down the street.
Instead, they said, they see the space as an alternative, a more relaxed nightlife option for locals who aren't looking for an alcohol-fueled atmosphere.
"The main thing about hookah is the social [aspect]," said Jamal.
But Grace of India's owners voiced one concern that's been echoed by plenty of Detroit entrepreneurs: despite the City's attempts to create a more business-friendly environment, they still waded through a lot of red tape.
"Everything has been very good, but the only thing we have problems with … is the City of Detroit, the bureaucracy of the city wasn't helpful," said owner Alaswadl. "Even though we did everything perfect, it still took a long time to go through."
"If you're following the rules and doing things by the book, you shouldn't have a problem," added Jamal.
Grace of India will be open 11 a.m. to 11 p.m. and will offer local delivery for limited hours. No website yet. It's located at 4445 Second Ave. at Prentis in Detroit.
Before You Go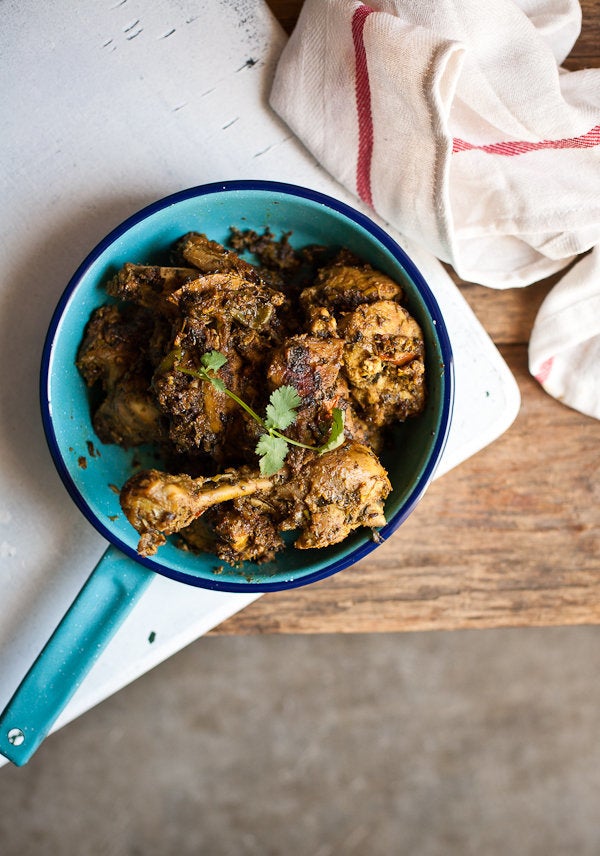 30 Easy Indian Recipes
Popular in the Community