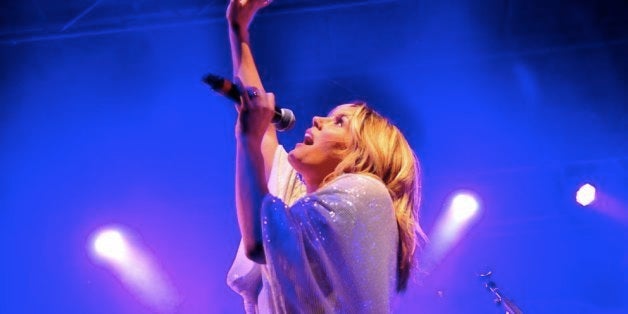 Grace Potter & The Nocturnals closed out the first night of the Grand Point North music festival in Burlington, Vermont on Saturday night, with a little help from their friends. Joined on stage by members of Kat Wright & The Indomitable Soul Band, Joshua Panda & The Hot Damned, and The Felice Brothers, frontwoman Grace Potter led the audience in a modified cover of Eric Clapton's hit, "Cocaine," singing, "You do what you want when you live in Vermont, cocaine."
But the night's real surprise came a few songs earlier, when country superstar Kenny Chesney joined Potter on stage to perform their 2011 chart-topping duet, "You And Tequila." Dressed down in a trucker hat and hoodie, Chesney stuck around for a moving take on Bruce Springsteen's, "I'm On Fire."
The dynamic collaborations capped off a two hour headlining set that saw Grace Potter & The Nocturnals play songs from their entire catalog, including the gospel-tinged "Nothing But The Water," alt-rock "The Lion The Beast The Beat," and fail safe crowd pleaser, "Paris (Ooh La La)." The magnetic lead woman had her virtuosity and versatility on full display, dancing barefoot across the stage in a sequined ivory toga, switching effortlessly between acoustic guitar, flying V, tambourine, organ and keyboard. Bandmates Matt Burr, Scott Tournet, Benny Yurco, and Michael Libramento matched Potter's energy and kept the audience warm on a crisp Vermont night.
This year marks the third anniversary of Grand Point North, the homegrown music festival that Grace Potter put together to celebrate her home state's natural beauty while highlighting the latest musical talent. First day festivities also included performances by Charles Bradley & His Extraordinaires, Alpenglow and The Dupont Brothers, as well as Grand Point Weird, an art installation overseen by Potter's sister, Charlotte.
Sunday's schedule features performances by Gov't Mule, Trombone Shorty and Rough Francis.
Check out Grace Potter's HuffPost Live interview with Warren Haynes from earlier this month:
See photos from Saturday below: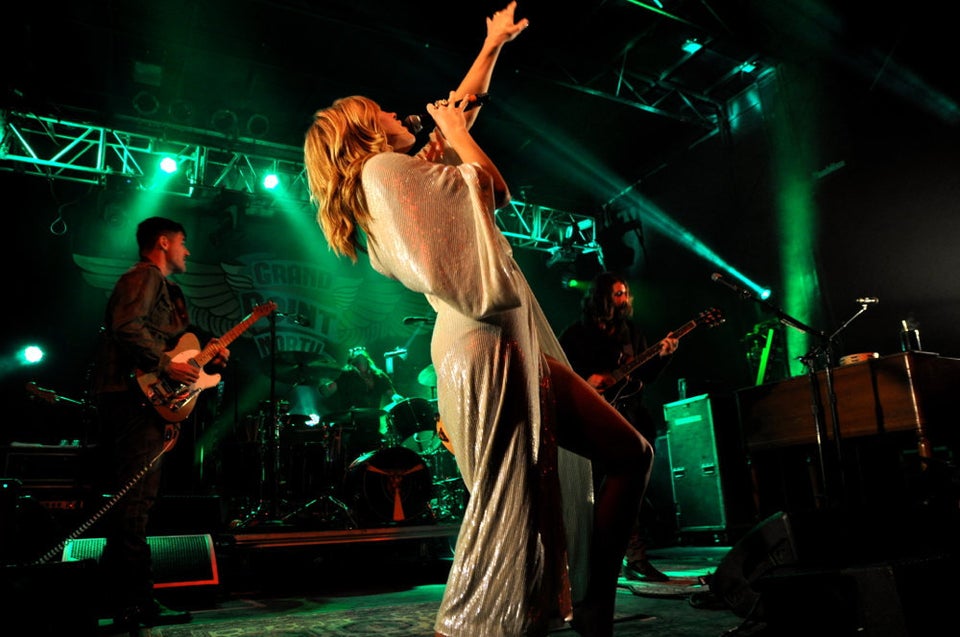 Grace Potter & The Nocturnals - Grand Point North
Popular in the Community