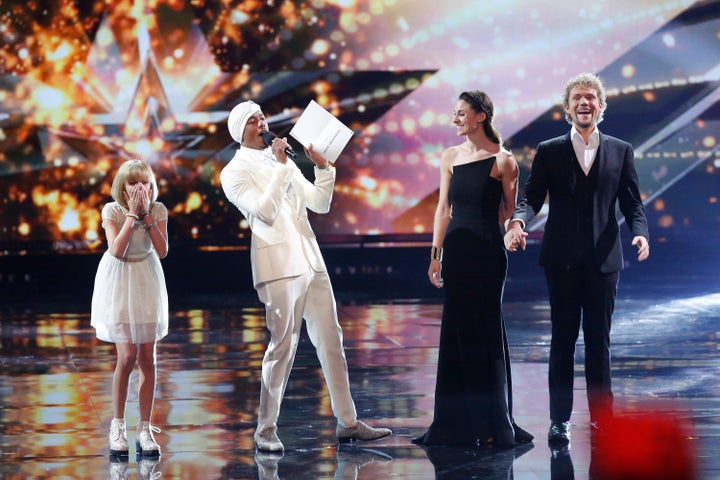 The 12-year-old ukulele player beat out mentalist duo The Clairvoyants (Thommy Ten and Amelie van Tass) for the top prize of a million dollars and a headlining show in Las Vegas.
VanderWaal, who wowed the judges (and America) at her first audition with a her performance of an original song, was a clear frontrunner from day one. After her audition, she earned the Golden Buzzer from Howie Mandel, taking her straight through to the live shows.
On Wednesday night's finale, VanderWaal revisited the song from her first audition, "I Don't Know My Name," and again, sounded amazing.
Upon realizing she'd won the entire season, VanderWaal burst into tears of joy. Her reaction was priceless:
We can't wait to see what's to come for the tween, whom Simon Cowell dubbed "the next Taylor Swift."