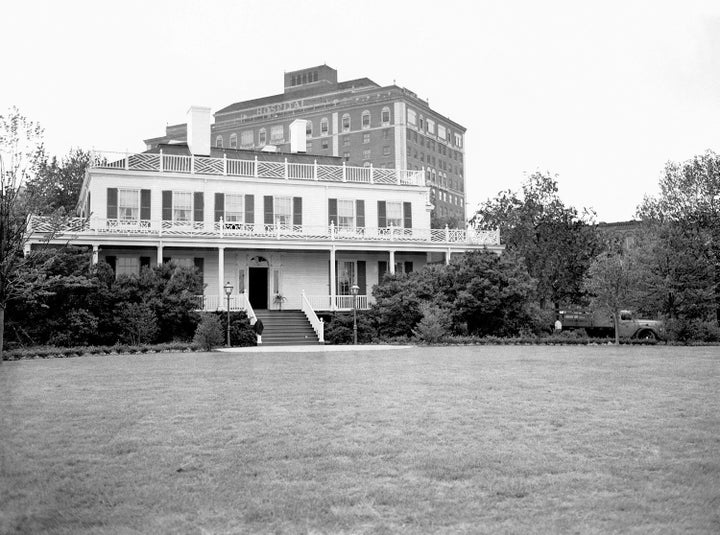 Built in 1799 by a rich merchant named Archibald Gracie, the Upper East Side estate on 88th Street hugs the East River and is adjoined by 11 acres of land (now Carl Schurz Park). The city appropriated the estate in 1896 and the mansion then went on to house public restrooms, classes for immigrants and even an ice cream shop. Its most important incarnation however, has been as the official home to hizzoners from Fiorello H. La Guardia in 1942 to Rudolph W. Giuliani in 2003.
"To take one of the great houses in this city away from the public I just think is wrong," Bloomberg said at an unrelated news conference Tuesday, according to The New York Times. "The mayor should not live there. And I think, you know, everybody's going to understand if a mayor lives there, then what they're doing is they're costing this city a lot of money, and depriving the rest of the city of one of the great facilities any city has."
"It's a great house for everybody and not for one family, and it should be used as we use it now," Bloomberg, who eschewed Gracie in 2003 for his own Beaux-Arts town house on East 79th Street, continued. "There are events every day at Gracie Mansion throughout the whole house. If a mayor's family is living there, most of that house, a good half of it, is just not available. A lot of people want to be mayor. You don't have to give them extra money as a housing allowance."
Bloomberg, of course, is a multi-billionaire who also owns a bungalow in Bermuda, as well as houses in London, the Hamptons and Vail. When he travels on official New York City business, he pays for his own private jets. His official mayoral salary is $1 a year.
"I have no doubt that every one of the named candidates, if they're elected, will move into Gracie Mansion," former Mayor Ed Koch told The Wall Street Journal. "They will never regret it—it's history. It's also one of the most beautiful places in the whole city to live."
One of the most beautiful places indeed. The storied Mansion has played host to Presidents (Ronald Reagan and Bill Clinton) foreign leaders (Nelson Mandela, Hosni Mubarek), civil rights leaders (Martin Luther King Jr. and Al Sharpton), celebrities (Sophia Loren and Jay-Z), and been the stage for countless mayoral dramas, like the divorce of Rudy Giuliani and wife Donna Hanover.
Take a tour through the history of Gracie Mansion in photos below and then vote on whether you think Bloomberg's successor should reclaim the estate as New York City's very own White House.
PHOTO GALLERY
Gracie Mansion
Calling all HuffPost superfans!
Sign up for membership to become a founding member and help shape HuffPost's next chapter