If you were born between 1980 and 2000, it is likely that you want a ceremony that is special, but different. Not for you the same old, same old -- unless of course a traditional wedding fits your values and is true for you.
The more I work with people, the more I appreciate how different we all are. No two couples are the same. So each ceremony can be tailored to the unique love you share, your individuality and how you express your love.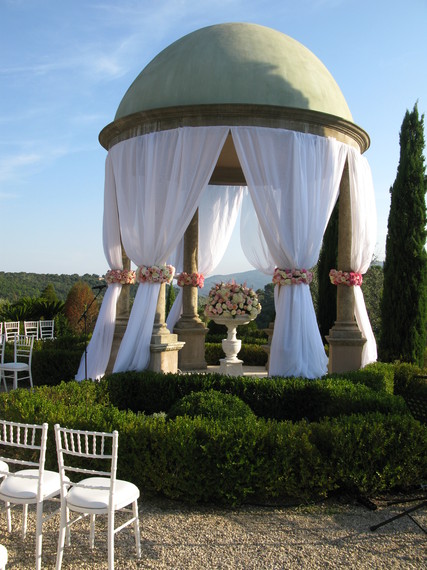 Your commitment to each other is reflected in the vows, or promises you make. These words must be meaningful for you and in the French sense "serieux", without being heavy. When life is stressful, the intention in your Vows will guide you to grow and deepen your love at those times.
An additional option, Declarations of Love give your guests a window into the soul of your partnership. These are light-hearted, anecdotal and communicate the warmth and joy in your loving. Guests will come to understand what brings you as a couple together, and how you are important for each other.
Usually, you would speak your Declarations to each other. However, if that were a bit too much of a challenge, you might opt to have a section in your wedding "About the Couple", which achieves the same result, although it would be delivered by your celebrant.
Music adds ambiance to your wedding. If you do not choose the more traditional, you might like to include music that is evocative for you and reflects who you are, or the culture into which you were born and grew up.
Similarly, readings contribute qualities of love through poetry or prose, sometimes funny, wise or simply romantic. Your readers may have a distinctive text for you. Or they may write a contribution, keeping it as a surprise until the ceremony.
On your memorable day, you will be relaxed (as much as it is possible given that it is a big occasion) with all ceremony details well planned in advance, so that you can enjoy the moment to the full. It will go quickly.
One of the most touching and beautiful aspects of your wedding is that the love you have for each other will be communicated to your guests. This love, especially when you make your vows, will touch hearts and may move people to tears. In fact, I often say that if there are no tears, I am not doing my job properly.
One Russian couple whose wedding I officiated a few years ago saved up for nine years to create a memorable event for their guests, many of whom came from Russia and other countries. They wanted their guests to have the best experience possible and spared no expense to fulfil their intention.
They included three symbolic exchanges in their ceremony. First of all came the Sand Ceremony. The bride found an antique glass cocktail shaker into which they poured their coloured sands. Then they shared the Common Cup Exchange. Sipping wine from the same goblet, they affirmed that their joy would be doubled and their sorrows halved, because they are shared. Finally, they shared the Bread and Salt Ceremony representing abundance and prosperity in their marriage. The bride's grandmother brought a special cloth on which she presented the bread and salt to the bride and groom.
Other couples have been very creative and imaginative in making theirs a wedding ceremony to remember. Your celebration opens a new door to your partnership. Your guests who come to witness this moment with you are here to celebrate with you. The openness of the love that you share will enrich and nourish them.
How have you made your wedding special for you? What tips and keys would you pass on to others?