It felt like just the other day, the biggest step your child took was tying her shoelaces. Or fending off a bully without your help. Or remembering to make his bed.
Okay, on that last point I was just waxing poetic: the bed is still unmade. But it is graduation time and those mortarboards will soon fly high. You're searching for a gift that reflects another big step...that your baby is heading out solo whether from high school or college. What type of present bridges that they are still teens but making their way in the big, bad world?
No. You cannot really gift a laundry hamper.
Here are some swell gift ideas that will help with the transition of easing your graduate into a life on his/her own.
BUSINESS CARD HOLDER
Nothing says 'I'm ready for work' better than a cool print, handcrafted card case by Almanac Industries. This little leather sleeve will be ready for her business cards when she's gearing up for introductions and interviews. Pictured: ikat, stars and stripes, but solid colors like brown, black and tan are also available.

$40; almanacindustries on etsy.com
THE ADULT BACKPACK
If headed to campus, check this out: a stylish, denim-washed backpack with attractive straps and zippered compartments to keep everything organized and at the ready. Messenger bags for first jobs in denim, gray and brown also available.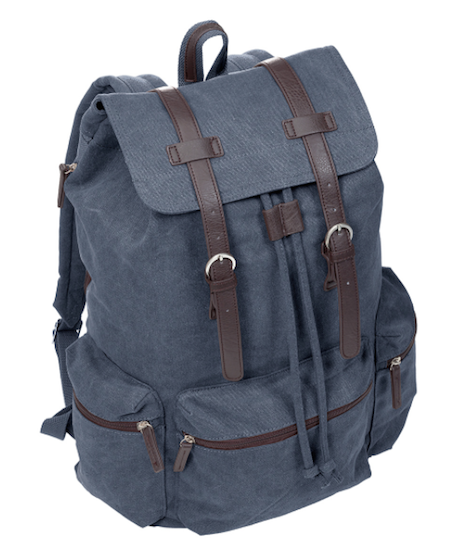 $81.25; occasionallymade.com
LUGGAGE TAG CHARMS
If your kiddo is headed for a post-graduation trip, study abroad or gap year of travel, pick a unique parting gift in the form of an airport luggage tag charm from Jet Set Candy to jumpstart his or her journey. Available in gold or silver.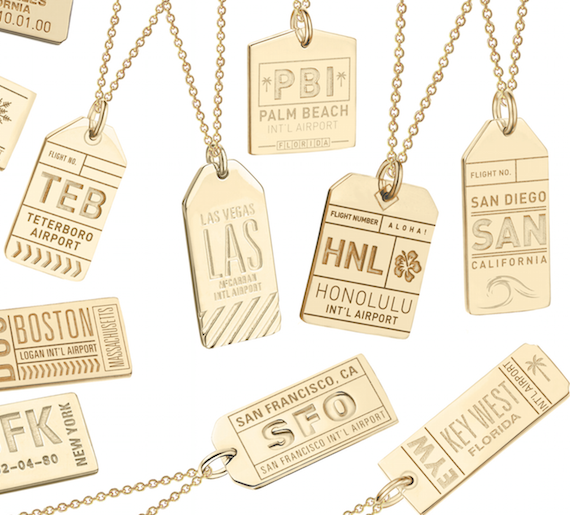 Charms start at $68, chains $30, myjetsetcandy.com
SHERPA BLANKET
A plush Sherpa blanket that's monogrammed is both cozy for when he misses you and dorm-décor worthy in a stylish, shibori print. Personalized photo blankets are also available if you really want to tug at some heartstrings!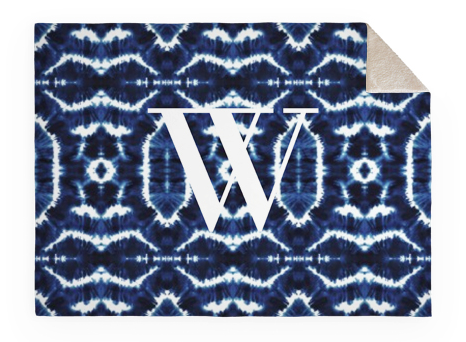 From $99.99, 50 x 60; shutterfly.com
CUISINART COMPACT JUICE EXTRACTOR
Here's an easy-to-use juicer that will get your grad in on the latest health craze and keeping her drinking fruits and vegetables a la small space living.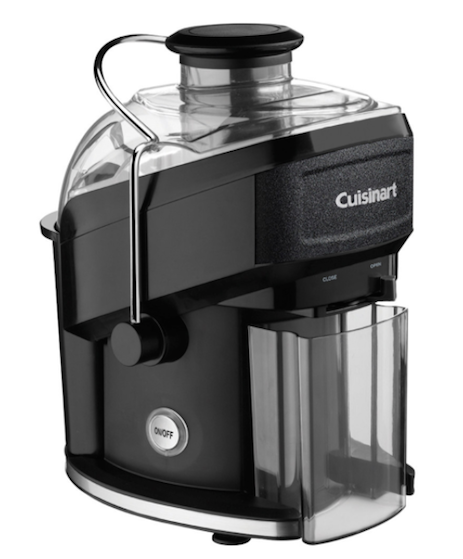 $99.95; cuisinart.com for retailers
INSPIRATIONAL ARTWORK
Dorm rooms and first apartments are a blank canvas. Pick your graduate's favorite quote or yours, but something that will uplift when the going gets tough.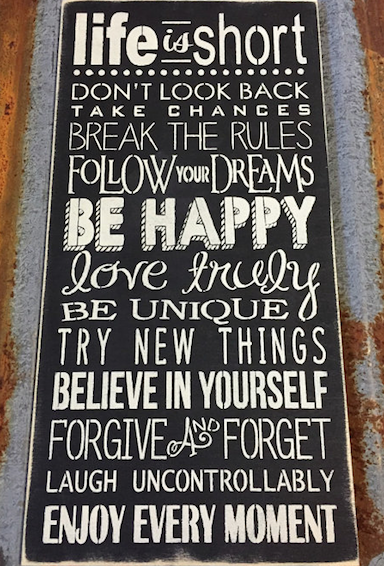 $34, 12" x 24" handmade wood sign; SarasSignsWoodlandWA on etsy.com