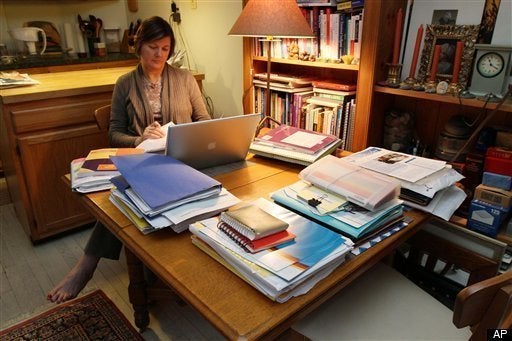 According to a new report from the Commission on the Future of Graduate Education, graduate students give the U.S. an edge in the global arena.
But there's a catch: 40 to 50 percent of doctoral students never finish their degrees due to lack of funding and resources.
Under the competitive program, students pursuing an area of "national need," as identified by the federal government, could receive a $30,000 annual stipend and have tuition and other educational costs covered for up to five years, at a total cost of $80,000 a year for each student. The commission says the proposed six-year program would initially cover 25,000 students at a cost of $2-billion for the forthcoming fiscal year and then expand to a $10-billion program covering 125,000 students in the 2016 fiscal year. The traineeship is billed as a natural extension of the America Competes Act, which was passed in 2007 to beef up the nation's investment in the sciences and is currently up for reauthorization.
The report also recommends that universities push their students to graduate:
Universities, for instance, need to keep pushing to improve the completion rates of graduate students--which hover around 50 percent in most fields at the doctoral level and are unknown at the master's level, the report says. In fact, the report calls that task "the single most important thing that universities can do at both the undergraduate and graduate levels." One thing that might increase degree completion, the report says, is for graduate schools to help graduate students "recognize the rewards of earning a degree."

The Washington Post outlines more revealing statistics from the report, including graduate high student dropout rates:

Attrition runs high in Ph.D. programs despite "rigorous selection processes" in graduate schools and "high achievement levels" among those seeking degrees, the report found. Attrition is highest in the humanities: 12 percent of doctoral candidates complete their degrees within five years, and 49 percent within 10.
According to the report, the U.S. could lose other countries if it does not take steps to invest in its post-secondary students.

Internationally, the U.S. share of the global international student market has shrunk since 2000, and competition abroad is increasing. Europe and Asia are investing in graduate education as essential components of economic development, and have begun to outpace the United States in doctoral production, especially in science and engineering. Potential international graduate students have more options today as to where to pursue their graduate studies and their careers.

What do you think? Are you in grad school, or would you consider going? And if you have gone, what has your experience with funding been like?
Related
Popular in the Community