The theme of this year's IUCN World Conservation Congress in Hawaii is Planet at the Crossroads. The 'crossroads' between economic growth and environment is something we come across in freshwater conservation on a daily basis. Water is essential for all life but it is also essential for development. In many of the world's largest river basins, we see tensions as water is needed for transporting goods, powering energy sources, and producing food but then very little is left in the right amount of quality or quantity to support ecosystem functionality.
In most of the world, the impacts of actions that increase growth and development and the role of climate change on river basins are rarely measured and little understood by key stakeholders, from the general public to government decision-makers. In places where information does exist, it often sits in disparate locations and cannot be easily communicated. This knowledge gap allows decisions about water management to be made behind closed doors or without adequate understanding, often at the expense of a watershed's health.
Colombia, with its Orinoco River Basin, is a prime example of a country at a crossroads. Having recently entered into peace time, development is likely to increase at a rapid pace. The next question is whether or not thriving economies and thriving river basins can exist in harmony. Leaders in Colombia are determined to try, driving forward on proactive and comprehensive global Sustainable Development Goals. And we're working with locals in their own communities to make sure they have the tools to succeed.
World Wildlife Fund (WWF) and the University of Maryland Center for Environmental Science (UMCES), along with local partners, recently released the Colombian Orinoco River Basin Report Card -- the first of its kind in of South America -- to spur thoughtful consideration of balancing economic growth with sustainable water management.

Where information about basin health is synthesized and delivered via a public platform, like a report card, people understand the state of their system and are empowered to ensure better management. In the case of this report card, WWF and UMCES convened 149 local individuals representing 71 organizations throughout the Colombian portion of the Orinoco river basin. Through a series of workshops, the stakeholders determined the most important values and threats to their basin, and then assigned indicators based on data that could be used to score those values. For example, river dolphins are a treasured species in Colombian culture, and they are an indicator species, meaning their health status is linked with the overall health status of the basins in which they live. They are disappearing rapidly -- but changing this trend means understanding the complex reasons behind it. The report card clearly articulates that complexity to decision makers, even if they have no scientific background.
The Orinoco report card will be used to guide basin management as the country continues to develop, helping to ensure that policies, investments and the broad range of crossroad decisions that can alter the Orinoco system benefit both people and nature.
Unfortunately, only a couple dozen river basin health report cards exist around the world. While these "early adopters" have demonstrated the effectiveness of report cards, there is no easily accessible process that local stakeholders can use to create their own science-based report cards, nor any standardized approach that development institutions can confidently support.
At WWF, we hope to change that. With our partner UMCES, we have an audacious goal to see that a report card is developed for every river basin of the world. To help push this forward, we are producing, packaging and sharing not just the report cards themselves, but the process -- the most critical aspect is that it be done through a stakeholder driven process, from the bottom up. We strive to make this tool completely open-source and mainstream report card development globally.
To help stakeholders easily understand river basin health report cards, we are sharing our techniques with others through an interactive board game debuting at this week's World Conservation Congress.
In this way, we hope as more report cards are developed, people and policymakers can chart a clear path when they come to the crossroads. One that is well informed, takes into account the full set of issues before deciding which way to go and is charted well before wrong decisions are made that undermine water security.
This post is part of a series on the World Conservation Congress taking place this week. Held every four years, it brings together about 6,000 people, including heads of state, government officials, business leaders, representatives from indigenous groups, scientists, academics, influencers, educators, artists and NGOs, from all over the world to discuss and decide on solutions to the world's most pressing environmental challenges. To read all the posts in this series click here.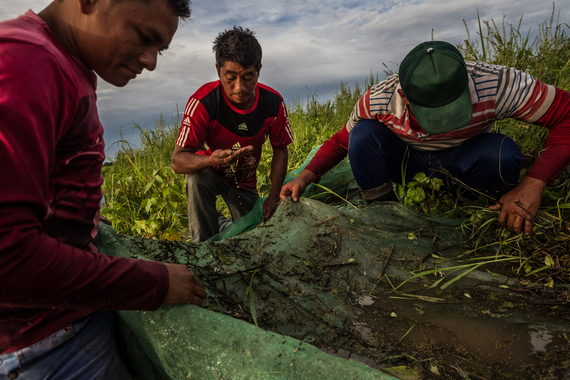 Local fishermen drag large green nets in effort to catch small ornamental fish in a marsh area of the Orinoco River. Photo Credit: © Meridith Kohut / WWF-US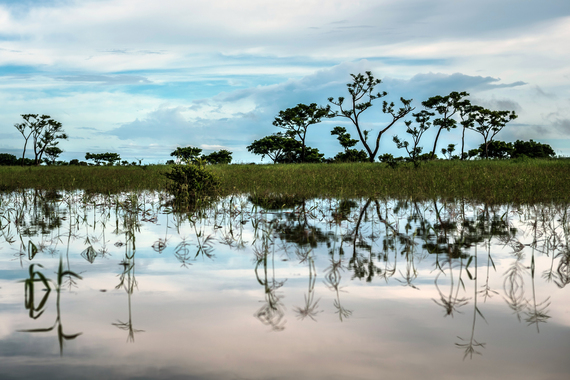 The Orinoco River cuts a shimmering 1,330 mile long border between Colombia and Venezuela before eventually emptying into the Atlantic. Photo Credit: © Meridith Kohut / WWF-US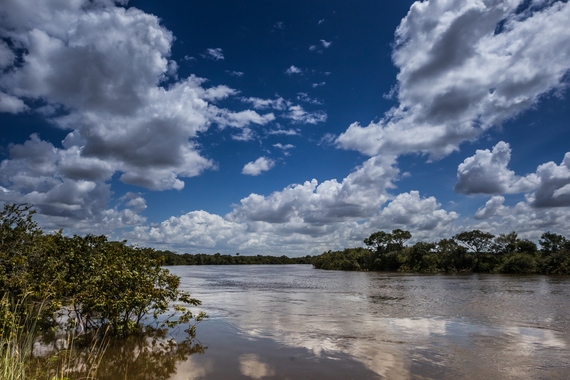 La Pedregoza Natural Reserve, along the Bita river in Colombia. Photo Credit: © Meridith Kohut / WWF-US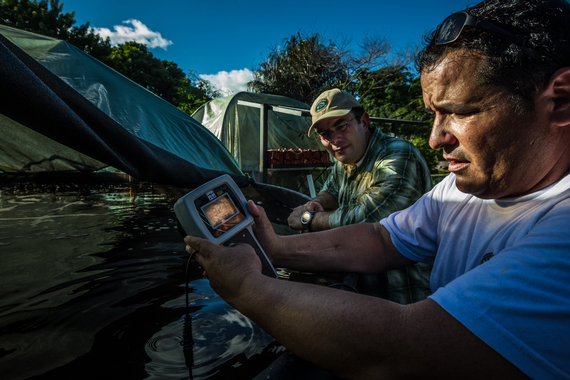 Workers test the water in tanks full of growing fish at the Fundación Orinoquía fish farm in Puerto Carreño, Colombia. Their programs work to replenish fish stocks in the Orinoco River. Photo Credit: © Meridith Kohut / WWF-US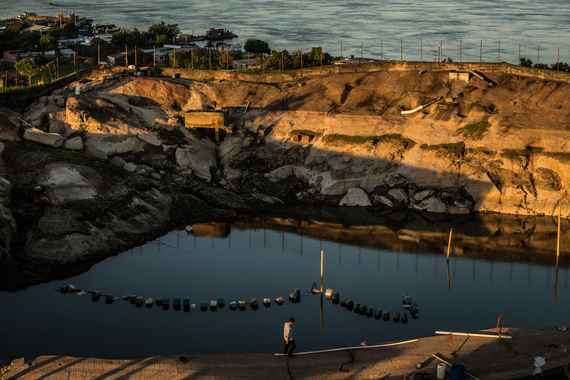 A fish farm in Puerto Carreño, Colombia that works to replenish fish stocks in the Orinoco River. Photo Credit: © Meridith Kohut / WWF-US
Calling all HuffPost superfans!
Sign up for membership to become a founding member and help shape HuffPost's next chapter