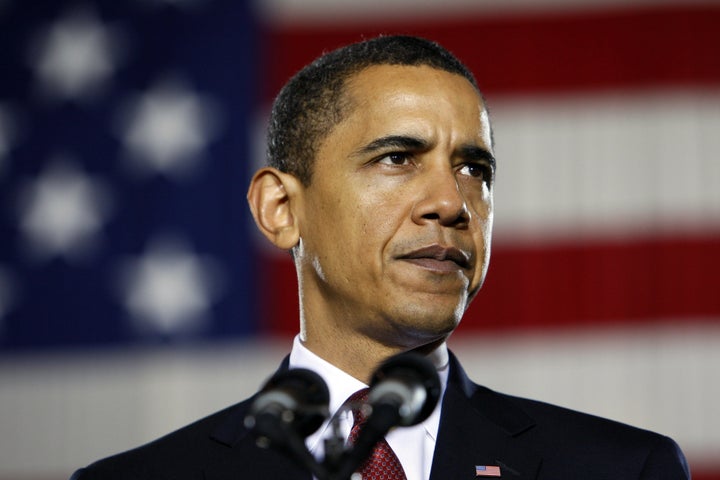 Those of us who focus on media and Internet policy were caught off guard in 2008 when a handful of presidential candidates started to talk about the media and not just through it.
The problem of the media was mentioned in stump speeches in Silicon Valley and Palm Beach, Florida, and on whistle stops in between. But the campaign rhetoric went beyond the standard refrain about media bias to real discussions about the policy reforms that we need to make American media, and especially the Internet, much better.
No one was more outspoken on the trail than then-candidate Barack Obama. Has President Obama lived up to his Internet and media campaign promises in his first 100 Days in office? Let's take a look.
Candidate Obama Gets an "A"
As early as fall 2007, Obama made a strong commitment to a free-flowing, accessible and open Internet when he unveiled his new media agenda, "Connecting and Empowering All Americans through Technology and Innovation."
The Internet Candidate Goes to Washington
Obama's support for
was on display throughout his campaign. Upon announcing his agenda
he would "take a backseat to no one in my commitment to Net Neutrality. Because once providers start to privilege some applications or Web sites over others, then the smaller voices get squeezed out, and we all lose."
Later, during an appearance on MTV, he pledged he would appoint only Federal Communications Commission commissioners who support Net Neutrality -- a campaign promise that President Obama fulfilled in March when he tapped open Internet supporter Julius Genachowski to be the agency's new chairman.
But a neutral Internet only benefits those who can connect to it. Despite the wave of online political empowerment -- notable in the Obama campaign's own success organizing and fundraising via the Internet, more than 40 percent of the nation remains without a high-speed Internet connection today. On an international scale, the United States has slipped to 22nd place in the world in broadband adoption, a profound embarrassment for the country that invented the Internet.
Candidate Obama pledged to get the country's Internet back on track. His agenda stated that as president he would make access to broadband as common as access to telephone and electricity services , "regardless of economic status."
He proposed to get the nation connected through a combination of policy reforms (including a rethink of the "Universal Service Fund") further opening of the nation's wireless spectrum (such as "white spaces") and promoting new innovations in technology.
In a December 2008, President-elect Obama gave the nation a glimpse at his plan to bring the Internet to everyone. "Here, in the country that invented the Internet, every child should have the chance to get online," he said via a Saturday-morning YouTube address. "Because that's how we'll strengthen America's competitiveness in the world."
"A" for Intent

Now, 100 days in, the president has cleared a path to a more democratic, open and accessible media in America. But it's only a start.
Within weeks of his inauguration, the president urged Congress to treat the Internet as essential infrastructure in the 21st century. The resulting American Recovery and Reinvestment Act set aside $7.2 billion to do just that. But, according to top technical advisers within Obama's administration, the broadband stimulus money was only a piece of the president's larger plan to make high-speed Internet access an opportunity for everyone.
Net Neutrality was written into the DNA of the broadband stimulus. The plan requires that those who build Internet networks (using nearly $4.7 billion in specific grants provided by the bill) adhere to the nondiscrimination and openness principles at the core of Net Neutrality.
The legislation also directed the FCC to draft a national broadband plan to determine the "most effective and efficient ways" to deliver affordable, high-speed Internet services to more communities." About developing this plan, acting FCC Chairman Michael Copps (also a Net Neutrality supporter) said the agency had "never received a more serious charge."
"If we do our job well, this will be the most formative -- indeed transformative -- proceeding ever in the commission's history," said Copps.
"Incomplete" on Implementation
In a letter to activists at SavetheInternet.com about the FCC plan, Sen. John Kerry wrote, "this means that all of our efforts are starting to pay off." Kerry, who is now the chair of the influential Senate Commerce Subcommittee on Communications and Technology, has made universal access and an open Internet a priority in his new role.
"The FCC is looking for ideas and goals from just about everyone -- but especially from people like you," Kerry wrote. "They want to know what you want from our national broadband and how you think we can get that. This is a critical point in the long hard slog you've been engaged in."
With further leadership from the White House, we can create a media system that's right for the 21st century -- a time when the media is becoming more decentralized, participatory and people-powered.
The good news is that President Obama gets that better than most politicians who have come before him. We still have work to do with this White House to make it happen.
The new administration's early progress report is very encouraging. But it's the final grade that matters.
Calling all HuffPost superfans!
Sign up for membership to become a founding member and help shape HuffPost's next chapter