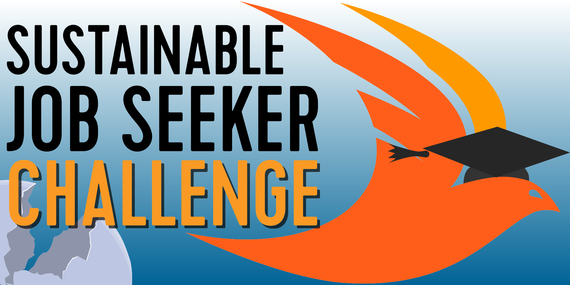 Upon finishing grad school, I accepted a job with an employer who recruited on campus... and it was the biggest mistake of my life.

The mistake wasn't the company; they were great. This mistake was that I accepted a job out of fear - specifically, the fear that I'd be unable to find something better without a career center setting up interviews for me. I then furiously prayed that this was my last-ever job search.

It wasn't.

In short, I had graduated with a job, but not the ability to find a job. I'd been taught that finding a job entailed approaching strangers, developing their trust, and translating that trust into interviews, but I had no idea how to actually do that.

Too many of the four million students in the Class of 2016 are in the same boat. That must stop.

All of them will job search eventually; two-thirds expect to do so within five years. The stakes of unemployment have risen as well, since average student loan debt has doubled since 1995.

Furthermore, students want this knowledge. Why don't all students graduate with it, then?

There are two main reasons. First, most collegiate job search training is optional, diminishing its perceived importance compared to students' constant stream of (mandatory) academic deadlines.

Second, career centers' training tends to focus on tactics like resumes and cover letters. However, these are helpful only if a job seeker can get them read. Networking - not editing - is the only predictable way to do that.

This mismatch is nobody's fault. Twenty years ago mailing off resumes to employers was an effective way to get interviews, but online job postings destroyed that process by making resume distribution too easy. Referred applicants are now five times more likely to get interviews than online applicants, making networking - not job postings - the most efficient route for securing interviews.

Given this, colleges are ethically obligated to ensure graduates leave with those networking skills in hand. That's easier said than done, though. That's why we need your help.

I ask you today to participate in the Sustainable Job Seeker Challenge. The Challenge calls for all colleges & universities to ensure by 2020 that all incoming students complete one informational meeting prior to graduation with an employer that doesn't already recruit at their campus.

It's simple, but critically important. A student who can consistently turn strangers into advocates will always be employed. Therefore, we need to guarantee all graduates possess this skill.

Participation in the Challenge is simple:
If you are a student, a parent, or an alum - ask your career center if they are participating, encouraging them to do so if they haven't committed already.
If you are a career center professional - tell your career team about the Challenge and discuss whether participation makes sense.
While I can't give specific instructions for how to complete the Challenge at your school, I can tell you how my employer, Duke University's Fuqua School of Business, has already done so.

For a decade our career center had asked students to earn approval for their resume, cover letter, and interview skills in order to access on-campus interviews. In 2012, we added an informational meeting to that list - specifically, one with an employer who didn't already recruit on campus.

We expected pushback, but it never came. Students appreciated the excuse to prioritize their job search amidst their many academic deadlines. Moreover, the informational meetings helped students confirm (or re-evaluate) whether their desired field was a good fit in the first place, and many earned jobs with their dream employers as a result.

That said, our school is not your school. Each organization is unique. Our approach may work for some, while others may find a curricular solution - like adding an informational meeting to a required communications course - to be more feasible. The key is to try something.

The Class of 2020 begins college this fall. Do you want to ensure these students are able to find work after graduation? If so, please join the Challenge.

--

Please join the conversation on Twitter at @Dalton_Steve (#SJSChallenge) and in the Sustainable Job Seeker Challenge LinkedIn Group.
Steve Dalton is the author of The 2-Hour Job Search & Program Director for Daytime Career Services at Duke University's Fuqua School of Business.
REAL LIFE. REAL NEWS. REAL VOICES.
Help us tell more of the stories that matter from voices that too often remain unheard.