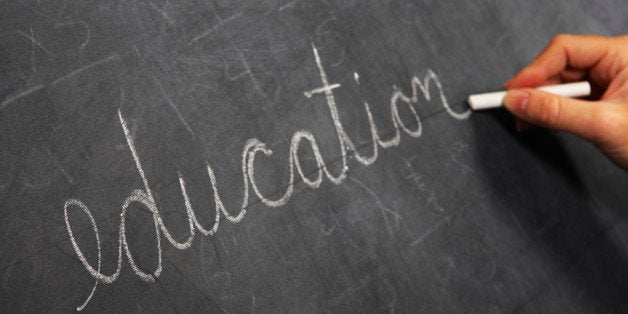 I was 16 years old when I lost my vision.
At the time, as a high school student in Nairobi, Kenya, there were few opportunities for secondary education for blind students in my country. Due to low levels of awareness regarding education services for children with disabilities, I was forced to drop out. It was seven years before I found another high school that allowed me to earn a diploma.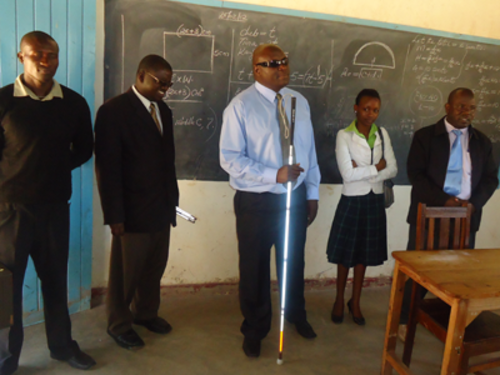 In spite of being forced to play catch up for much of my life, the experience was ultimately transformational -- for the better. It changed my life's trajectory and, most importantly, showed me the incredible value and purpose of education: to serve others. 
As hundreds of thousands of new graduates from around the world prepare to leave higher education and embark upon their own careers, they should take with them a similar lesson -- to use their education in the service of the greater good.
After finishing high school, I entered an undergraduate program in Kenya and decided to study education, hoping that the training would enable me to improve circumstances for other disabled children (and because other departments told me that visually impaired students could not study subjects like economics or biology). I didn't want young students in Kenya to have to experience what I did.
I thought becoming an educator would allow me to help many other people who found themselves in situations like my own, and that I could point them in the right direction. 
But even after graduating, I continued to face boundaries that kept me from pursuing my passions. I wanted to pursue an advanced degree, but once again, resources and support to do so were largely nonexistent in Kenya. If completing high school was difficult for the visually impaired, obtaining an advanced degree was nearly impossible.
Fortunately, an opportunity presented itself in 2008: a scholarship from the Ford Foundation's International Fellowships Program (IFP), a unique, 12-year initiative designed to recruit students from typically underrepresented groups and give them the support they need to succeed in higher education. IFP encouraged thousands of students like me to work toward positive social change in communities around the world.
After being selected into IFP, I chose to attend Monash University in Australia and enroll in a Master's program in Special and Inclusive Education. The support for visually impaired students in Australia compared to Kenya was night and day. I was suddenly immersed in a system with significant support services and strong policies to help people with disabilities. Students like me were told they had the same potential and promise as anyone else and, in turn, they flourished in the classroom.
Since graduating, I have applied what I learned at Monash to my job at the Kenyan Ministry of Education, working to implement supportive policies for learners with disabilities, increase funding for disadvantaged students, and make the national curriculum more accessible for all children. 
It was -- and continues to be -- an uphill battle: most children with disabilities in Kenya are not in school, to say nothing of the limited intervention programs available for them if they do enroll and the scarce employment opportunities that exist once they graduate.
Ultimately, my own journey through education has revealed three important lessons -- lessons that are applicable to recent graduates and current college students alike.
First, follow your heart when making decisions about which programs to pursue -- and how to use the opportunities presented by higher education to help others. 
Too many people choose degree tracks not because they are passionate about the subject, but because others influence them or they are told it's the "right" path to be successful. Rather than ask which degree will earn you the biggest salary in the future, ask which courses will best equip you to effect social change.

Second, recognize that education is, first and foremost, about empowerment. 
For those young people that are already driven toward social justice, know that to help others you need to first empower yourself -- and that begins with education. 
Despite growing debates over the merits of a university degree in the 21st century, the power of education in today's world cannot be overstated. Just as my studies in Australia allowed me to bring a unique perspective to my work in Kenya, higher education instills powerful lessons about equality and justice for students pursuing any profession.

Lastly, higher education institutions should strive to be more accessible for students and more centered on social justice. 
This includes advocating for more scholarship programs like IFP that attract students from historically marginalized groups and who are committed to improving conditions in their home countries. If my own story reveals anything, it's that given the right tools and support, emerging leaders from disadvantaged communities can succeed in higher education and help advance equality and justice as a result.
Imagine the possibilities if students thought of college graduation not as ending point, but a starting point -- the beginning of their own journey to change the world, person by person, community by community. This is the true power of a degree.
REAL LIFE. REAL NEWS. REAL VOICES.
Help us tell more of the stories that matter from voices that too often remain unheard.