While most of Alyssa Lowery's classmates at the University of Illinois—Urbana-Champaign were enjoying their month of winter break this year, Lowery was at her computer, spending hours watching lectures and doing homework for an online science course. This summer, she took two classes at a community college. All of this extra effort is so Lowery, who is double majoring in Spanish and linguistics, can graduate in three years and, she estimates, save $25,000.
With college costs climbing and outstanding student loan debt at a record $1.2 trillion, little wonder that many students try to pare a semester or a full year of expenses off the tally, especially if they're planning to go on to graduate school. But is the time – and money – saved as smart a financial move as you might think?
"I definitely sacrifice on sleep and some of the typical college experience," Lowery admits, noting that although she's found a community as a member of Kappa Delta sorority, she has managed to squeeze in only a handful of social functions because of her heavy course load. Still, she says, "I've talked to people who've graduated early and most of them don't have regrets."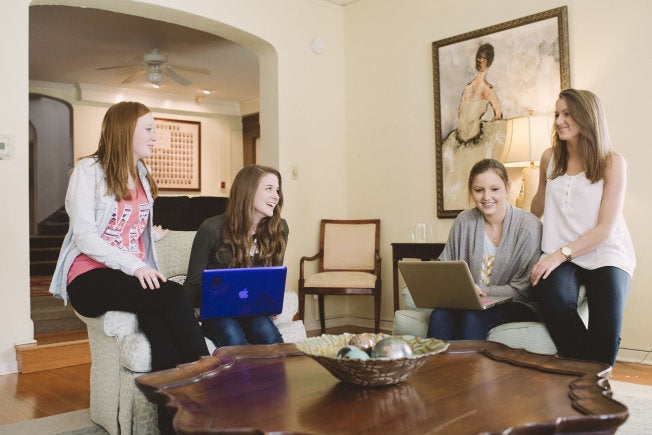 • What do you want to get out of college? If you view school purely as a means to a job or entree to professional school, then getting to that goal as fast as possible may be the right move. But many educators point out that the college experience is also about putting time and effort into developing a network, as well as critical thinking and writing skills and key professional capabilities like teamwork and communication.
"You don't get those skills because you pushed the right buttons on a Scantron to pass a test," says David Laude, the University of Texas—Austin's senior vice provost of enrollment and curriculum services.
• Just how much are you saving? Be sure to factor in the cost of summer school and winter break classes, plus extra charges you may rack up during the regular semester above a certain number of credits.
• Will you suffer from missing classes and internships? Largely in response to employers' interest in hiring young people with real-world perspective, there's greater emphasis these days on participating in experiential learning through internships, study abroad and service activities, for example.
Michael Sciola, associate vice president for institutional advancement and director of career services atColgate University in New York, suggests that anyone intent on a shortened stay visit the career services office "the second day you're on campus." And often.
Keep in mind that many companies hire almost exclusively out of internship programs, among them Wall Street banks, insurance firms and entertainment companies.
• Are you willing to sacrifice the chance to explore widely? According to some estimates, about 85 percent of students change their majors at least once. Lack of time to look into possible options during college may mean you'll end up paying for more education later. On the other hand, you may be better able to afford graduate school.
• Do you think the fast track will make you seem like a whiz kid? "I wish I knew how that folklore got started," says Margaret Bruzelius, senior class dean at Smith College in Massachusetts, who encounters it frequently. "Actually, employers will just think you're really young."
As for grad schools, they want to see the best possible academic record. "It doesn't do you much good to graduate quickly with a really mediocre record," Bruzelius says.
If you're set on graduating early, it's never too soon to start planning, since one way to earn (cheap) credits is to pick them up during high school.
Advanced Placement exams cost about $90, compared with the hundreds or thousands you might pay for the same credits on campus. If your school offers the International Baccalaureate program, you could potentially enter college as a sophomore. And many high schools partner with community colleges in dual-enrollment arrangements that grant both high school and college credit.
Caveat: Elite schools may accept few or none of these credits, and those that do often won't count them toward your major. Once you get to college, you'll need to map out your strategy as soon as possible to make sure you don't end up having to hang around to get a required course.
One cost-cutting option is to take summer classes at a community college or public university. Another is to earn credit by passing exams. The College Board's College Level Examination Program features 33 tests, in subjects ranging from foreign language to math, that cover material typically taught during the first two years of college. One way to prepare is to take the free self-paced courses available from the nonprofit Saylor Foundation.
Finally, the American Council on Education, an association of college presidents and other institutions, offers a service that evaluates military experience, workplace training and online courses from nonaccredited AP providers to determine what sort of course credit they might be worth. More than 2,000 schools say they will consider ACE recommendations.

This story is excerpted from the U.S. News "Best Colleges 2016" guidebook, which features in-depth articles, rankings and data.

REAL LIFE. REAL NEWS. REAL VOICES.
Help us tell more of the stories that matter from voices that too often remain unheard.