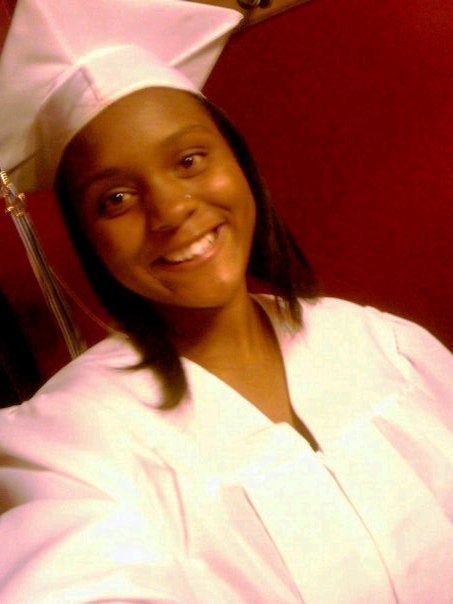 Nine years ago when I was 10, when I was not separated from my family or moving from city to city, I remember going behind dumpsters and grabbing cardboard boxes because that was my bed. I recall being covered under my mother's jacket to stay as warm as possible. My only comfort was to read my books under the street lamp and imagine myself as a character. When I was 12, I lived in a shelter but I still felt as though I was already defeated. I felt as though everyone knew that I was not normal.
Now living on the streets homeless was difficult, but going to school was even harder. How could I possibly focus on a hard math problem or a vocabulary word when I'm constantly thinking about where I will stay that night, when is the next time I will eat, or if my family is ok? Not to mention, if the same person who walked right past me or didn't even look at me when I asked them for spare change were to be the same person to write a book about my life, they would have probably said that I would end up a pregnant teenager, drop out of high school, or better yet, end up right back on the streets with my family.
As you can see, I needed a new start, and six years ago I found my local Boys & Girls Club in Tempe, Arizona, where my real journey began. The life that I equally deserved just as much as the next innocent child was within reach. When I first walked through those doors I was shy, ashamed, and scared -- my first day was almost my last. I asked the lady sitting at the front desk what it took for me to become a member. She said my parent had to fill out a membership form and I had to pay a $20 membership fee. That was my cue to leave because there was no way my mom could afford that! I turned and walked away disappointed but the lady said "Wait! Come back." And she paid it for me. That $20 changed my life.
Immediately, I felt a sense of belonging. I was welcomed to join the clubs within the Club and learn to play basketball, which is now my favorite sport. Because of my Club I always had personal tutors, resources and the necessary tools to be a successful student and leader. I no longer had excuses. Because of the opportunities provided by my Club, I stayed involved in my school and community by being in groups like student council, National Honor Society, and varsity basketball. I graduated third in my Tempe High School class in May of 2010. Meanwhile, the Club gave me my first job to help me support my single mother, who was often very ill, and my two siblings.
My favorite thing about the Boys and Girls Club was Keystone, which is a teen leadership program where we served our communities and learned about careers and college. It is funded by Taco Bell Foundation for Teens and not only did we get to eat yummy food, but they gave us the opportunity to get together with thousands of other teens all over America to build our character, give back to our country and have fun!
Thanks to my involvement in Keystone, on September 15, 2010, I was honored as the 64th National Youth of the Year by the Boys & Girls Clubs of America (BGCA) at a Congressional Breakfast on Capitol Hill. Many doors have opened, and I served a one-year term as the national teen spokesperson for the some 4.2 million youth served annually by Boys & Girls Clubs. I am currently a sophomore at Arizona State University pursuing a dual bachelor's degree in supply chain management and business management. Because of multiple supporters who strongly believe in me, I am attending college for free! Other opportunities and accomplishments include meeting President Barack Obama in the Oval Office, being named one of the 28 most influential black women in America -- along with Oprah and Michelle Obama -- in the October 2011 issue of Essence Magazine, serving on the Board of Directors for UMOM New Day Centers (a shelter at which I once lived), and being in a public service announcement with Taco Bell Graduate to Go Ambassador Mark Wahlberg to inspire teens to graduate.

When I get older, I would like to work in the supply chain field and be a motivational speaker. I also want to write my own book. But my most important point is that I would love to see communities, people, and businesses all over the world join the cause to help teens graduate. For me, I knew that I needed college to get out of my circumstances, and there are many more teens who do, too. In the words of Denzel Washington, "Everyone needs a hand from time to time, a gentle nudge to get on track. And you never know when the helping hand you provide will lift someone toward a life of greatness." Give someone a second chance at life!
This is the story of Mona Dixon. Who would've known? I sure didn't.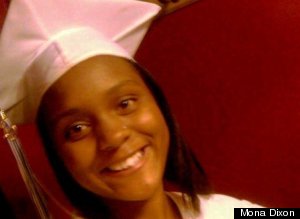 Related
Popular in the Community