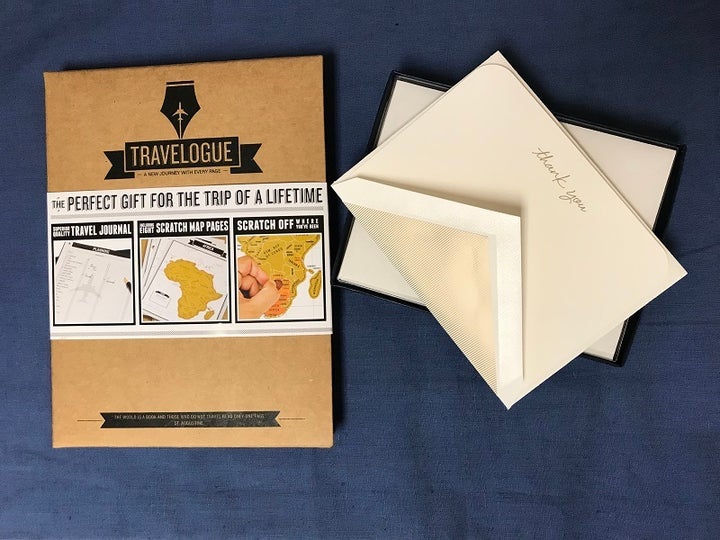 May and June are the months of college, high school, nursing, trade school and university commencements. A time filled with exams, finals, papers and bells ringing freedom. Graduation parties and open houses are common as students celebrate meeting their goals, after years of hard work, and begin preparations for the next phase in the journey. Let us help answer your puzzling ponderings about how to be gracious during graduation gift giving season.
Attending the Graduation Ceremony
Friends and family may attend the ceremony if they receive an invitation. Many times graduates receive a very limited number of admission tickets for the ceremony due to size of the graduation class, facility limitations and other factors. In other circumstances, graduates may invite many guests. Always RSVP within 24 hours.
Sending Graduation Invitations
Depending on the graduate, some families mail printed invitations only to very close family members due to limited seating. Historically, the invitation is issued by the college, university, trade school or graduating class. Each graduate orders social cards with their names printed on them and includes one in each invitation so guests know who has invited them. A graduation party invitation is mailed separately.
Graduation Announcement or Invitation
Due to graduation ceremony seating limitations, some families send announcement cards informing friends and relatives of the new graduate's accomplishment. Announcements may be ordered through the school, or creatively printed with a local stationer. These cards mailed on the day of the commencement announce the graduation, however, an invitation to attend the ceremony is not included. There is no obligation to send a gift, although some recipients may, depending on their relationship to the graduate.
Gift Giving Reflects Relationship Significance
It is important to weigh your relationship with the graduate, their parents and family, your budget, resources and time to determine your gift giving. National Retail Federation (NRF) conducted a 2016 survey stating that the average person plans to spend $106.45 on a graduation gifts. So, if you have genuinely connected with the graduate, express your genuine pride. If you're not sure, send a thoughtful card.
As a fellow student who may or may not be graduating, handcrafted gifts serve as a wonderful capstone to your friends. A small card, a homemade video filled with your college adventures, or framed photos of college memories are special gifts.
Coming up with the perfect gift for a new graduate can be a challenge, even when you have known them for years. Is your grad finishing a PhD, nursing degree, trade school certification, or obtaining their B.S. or M.B.A? Gifts that may assist them as they take their next steps include:
Universal chargers for graduates on the go
Picture frames, mugs, travel totes
Fine pen & pencil sets
Monogrammed luggage
Investor's Business Daily on-line subscription
Briefcase / leather portfolio with school logo
Hallmark recommended books: A Guide to Surviving and Thriving After Graduation and Seize Your Dreams: Inspirations to Follow Your Heart Now Is the Time
Waterford desktop clock
Mont Blanc business card organizer
Electronic tablets and laptops such as the LG Gram 13 Touchscreen
Crane monogrammed stationery / initial note card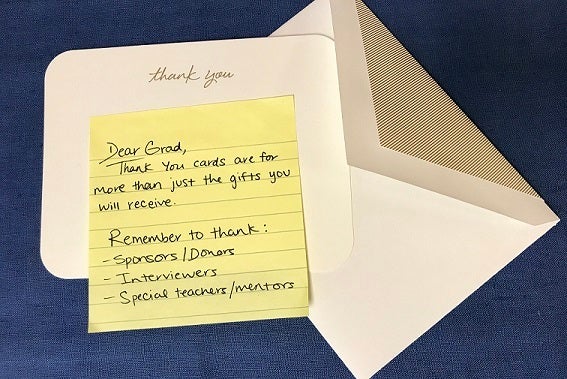 Gifting cash or a gift card
Yes, both are appropriate and it is important to stay comfortably within your budget. A Hallmark study highlighted appropriate giving amounts:
95% believe money is an appropriate graduation gift for high school or college.
Many would not give a gift for a not-so-close friend, but might give a card.
The sum given depends on the amount you are comfortable giving, and your connection with the recipient. Hallmark study found the average monetary gift amounts:
$25 is average for a close friend (or child of a close friend).
67% believe that $50 or more is appropriate for a close relative.
$20 is the average for a not so close friend.
NRF states 32% of consumers buy a gift for at least one graduate, so manage your resources accordingly
Remember the graduate will be pleased to receive your card, stay comfortably within your budget, and you can pair funds with a thoughtful card containing your sage advice.
Sharon Schweitzer, J.D., is a cross-cultural trainer, modern manners expert, and the founder of Protocol & Etiquette Worldwide. In addition to her accreditation in intercultural management from the HOFSTEDE centre, she serves as a Chinese Ceremonial Dining Etiquette Specialist in the documentary series Confucius was a Foodie, on Nat Geo People. She is the resident etiquette expert on two popular lifestyle shows: ABC Tampa Bay's Morning Blend and CBS Austin's We Are Austin. She is regularly quoted by BBC Capital, Investor's Business Daily, Fortune, and the National Business Journals. Her Amazon #1 Best Selling book in International Business, Access to Asia: Your Multicultural Business Guide, now in its third printing, was named to Kirkus Reviews' Best Books of 2015. She's a winner of the British Airways International Trade Award at the 2016 Greater Austin Business Awards.
Related
Popular in the Community