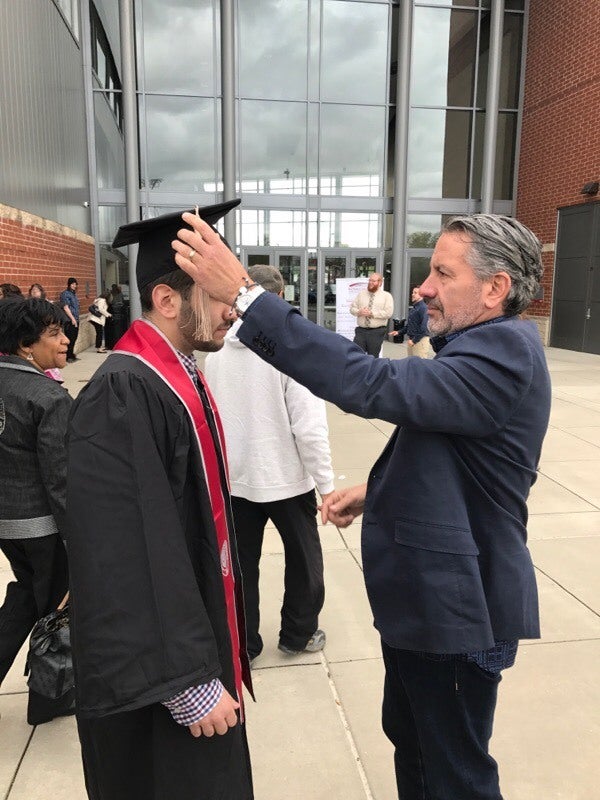 I just attended my son's college graduation this weekend. My baby is out in the real world! Can't believe it. I know that everyone says that, but I really can't believe it. I'm about to go to my daughter's grad school graduation this week. Whoa.
If you've ever been to a high school or college graduation then you know all too well what I'm about to divulge. Let's face it, it's a long list of names that the President or the Dean or someone is forced to read at each of these ceremonies. It's kinda endless. You wait patiently to hear your kid's name, and then you lose interest after it's called. #JustSaying
But if you've been, you know the drill. The reader politely asks the crowd to politely hold their applause and shout outs until after the entire list is read so that everyone can clearly hear their child's name. And so that it doesn't take fifteen hours to get through the list.
So why is it that some people just can't follow the rules? Despite the pleas and warnings, they just have to scream their brains out when they hear their graduate's name.
Now mind you, I keep quiet. Momma told me to follow the rules. Besides, my kid would KILL me if I screamed like a lunatic at the mention of his name. So, as a result, I'm always completely annoyed when I hear others not obey.
Until this year. I finally got it. I got it when one father, at the top of his lungs across an otherwise quiet auditorium, professed his love and pride to his son. I suddenly got it. And a huge smile formed across my face. A smile I kept for every single un-welcomed shout out after.
When you your kid's name announced, a flood of emotions hits you immediately. First you remember your graduation and your moment. Then you remember all the grade school, middle school, and high school days, weeks, months, and semesters you spent just hoping that they were adjusting, learning, and growing…and let's face it, worrying that they wouldn't make it for whatever reason.
That's years of stress. So yes, you feel relieved. And yes you have to shout it out. And you know what, I get it. Go for it, despite the pleas. You've earned it.
REAL LIFE. REAL NEWS. REAL VOICES.
Help us tell more of the stories that matter from voices that too often remain unheard.
This post was published on the now-closed HuffPost Contributor platform. Contributors control their own work and posted freely to our site. If you need to flag this entry as abusive,
send us an email
.