We can certainly appreciate the beauty in the classical aesthetic that so often characterizes sites of religious observance. But sometimes even traditional venues need a radical makeover.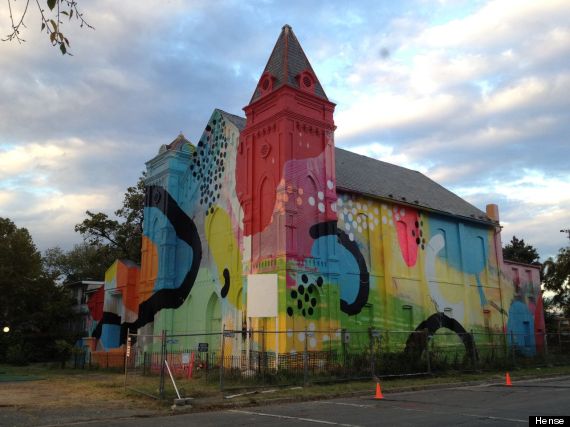 Graffiti artist Hense did just that to a former church in Washington D.C.'s up-and-coming arts district. The artist got to work with the help of a small crew, using rollers, brushes, spray paint, inks, acrylics, mops, enamels and paint sprayers to cover every inch of the edifice in popping hues. After several weeks, the white church was transformed into a rainbow splattered objet d'art.
In an e-mail to the Huffington Post, Hense described the reaction to the extreme makeover as overwhelmingly positive, with a few exceptions. "There were a few people who thought of it as desecrating on the church," he wrote. "Although once it was explained that it was a work in progress and had positive thought behind the gestures, colors and marks, they generally understood."
Check out the church's metamorphosis below and let us know your thoughts in the comments section.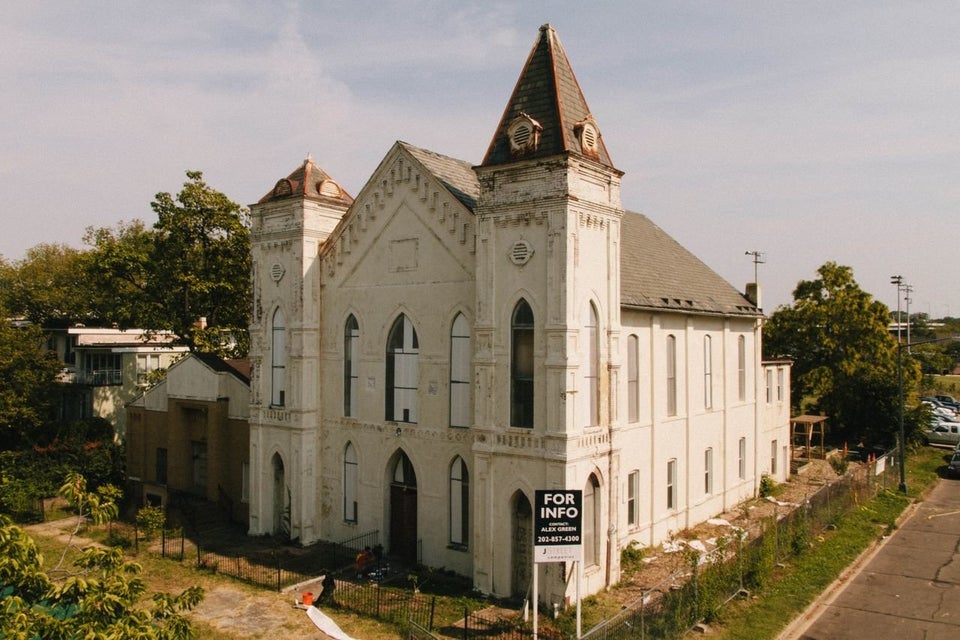 HENSE
Related
Popular in the Community