Alexandre Orion/Matias Picón/Tinho
"The outskirts are in a constant process of transformation and ruin," said visual artist Mauro Neri, one of Grajaú's 500,000 inhabitants.
Grajaú is São Paulo's most populous district, and one of the farthest from the capital's city's center, located 27 km (about 17 miles) from Sé Square. Neri's statement is easy to prove here; every street corner, convenience store, shop or house looks unfinished. The is part of the district's aesthetics -- but ultimately, it's a product of its dire financial conditions.
Over a green and pink background, a black-haired youth spreads letters out randomly. "Here, I used paintbrushes, rollers and spray." As he talks proudly about how he executed one of his murals in Jardim das Gaivotas, Mauro notices a pile of bricks lying unused a few meters to the side. He doesn't think twice. Interrupting the conversation, he goes over and makes yet another doodle. For him, this work is part of any everyday walk, always carrying his rucksack filled with paint, brushes, spray cans and caps. He's always in a perfect state of readiness.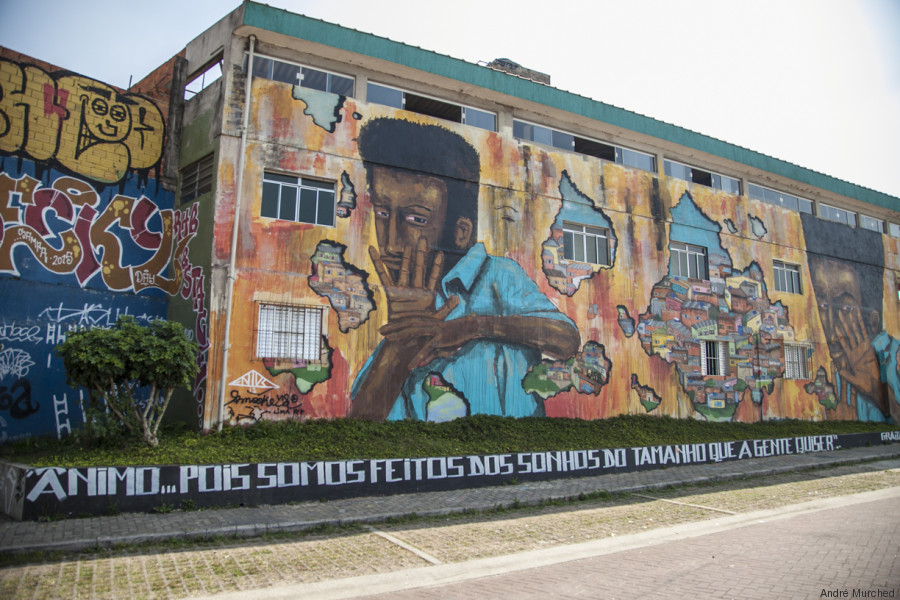 Maybe this is why it's so easy for someone living in the capital city to recognize his work. From the Radial Leste to Guarapiranga, the challenge "Ver a Cidade"/"veracidade" (a Portuguese play on words: "See the City"/"authenticity") appears on the mountains.
Graffiti and pichação (a unique form of graffiti native to São Paulo and Rio de Janeiro, consisting of tagging done in a distinctive, cryptic style) are umbilically linked in that end of the southern zone that faces the Billings reservoir. On the other side of this immense body of water, it is possible to see, from afar, Diadema and São Bernardo, other municipalities that border the reservoir. Wellington Neri, or Tim, is Mauro's younger brother, who also has art in his DNA. He shares his brother's quick-paced style of talking. "Grajaú is the place with the most graffiti artists and artists per square meter in São Paulo. You can check it out."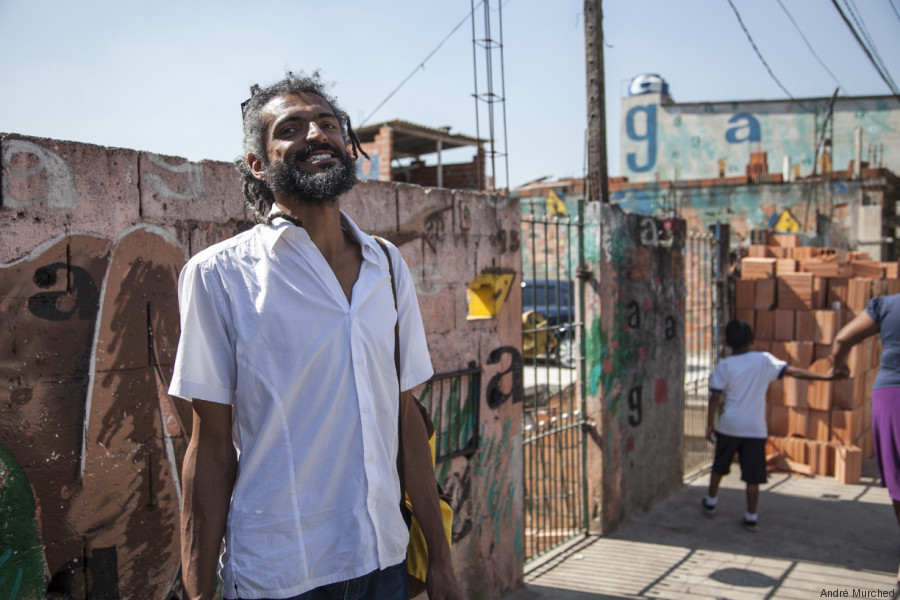 Mauro Neri and his latest creation
So who is responsible for sparking street artists' interest in Grajaú? In Tim's opinion, the great trailblazer was Alexandre da Hora, also known as Niggaz. In 1995, at the age of 13, Niggaz was already pushing the envelope. The quality of his technique and his sensibility made him an important bridge between the outskirts and the more central neighborhoods where street art was appreciated. He was also one of the first graffiti artists to collaborate with newspapers and magazines.
His tragic departure –- Niggaz drowned in the Billings reservoir in May 2003, at the age of 21 –- left a profound mark on those closest to him. Every year, artists both within and outside the region get together to pay him homage. The most recent event hosted 500 people, who spoke, reminisced and created art. Over the years, at least 1,600 artists have participated. "He was that kind of an incredible artist who died early. The graffiti in São Paulo at the time was highly influenced by the New York style. He broke away from that," says Tim.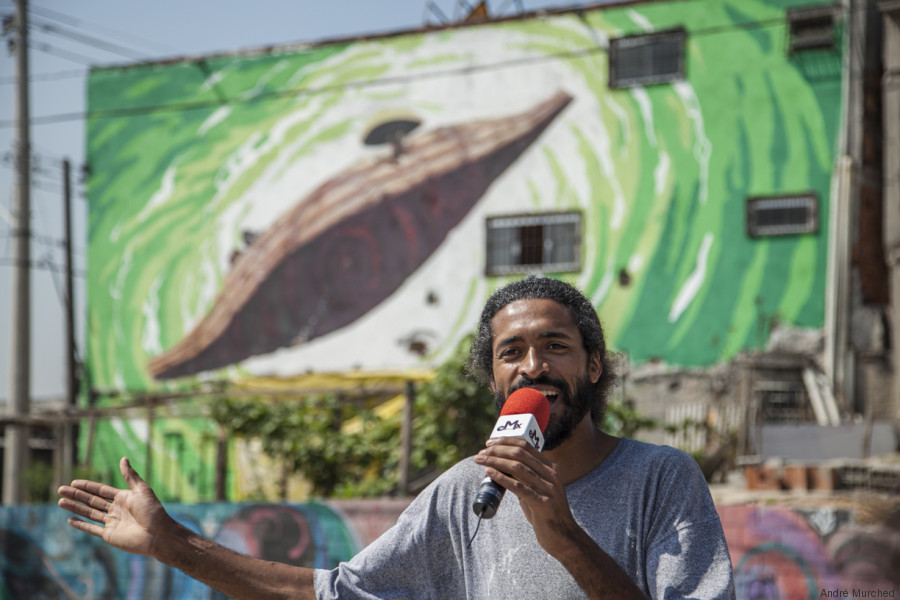 Tim plays the "sincere yet funny" part
The seed, planted decades ago, insists on flourishing all over the place. The works of Those, another famous son of Grajaú who shares a studio with four other artists, are easily found in the neighborhood. "Graffiti does not carry signatures. What marks it... is the type of art, the stroke of each artist. But there are those who overdo it," he laughs. Those's signature is stylized elephants that have index fingers in place of a trunk.
Even in a strong and well-established graffiti scene, it is not easy to keep everything running smoothly. This isn't to say that the residents are not already used to having to struggle all the time. A study by Rede Nossa São Paulo (the "Our São Paulo Network," a movement which aims for a just and sustainable São Paulo) placed Grajaú in last place in terms of quality of life. Due to a lack of attention from the public authorities –- in all spheres –- the residents try and make do the best they can. "A bus is needed to take children to school? Someone obtains a vehicle, another fixes it and yet another takes the wheel. The women set up improvised crèches," says DJ Ferrugem, another participant in the cultural scene who also gives canoeing classes to youths as part of the Meninos da Billings ("Children of Billings") project.
So the project "Transformações, arte urbana e cidadania" ("Transformations, urban art and citizenship") began, which combines entrepreneurship with the revitalization of public spaces to provide aesthetic relief from the suffocating everyday routine. The studio Pássaro de Papel and the Imargem collective, which provides a space for new talent and organizes cultural workshops, joined as partners. The initiative established funding for organizing 10 new artistic interventions. Paint, fees and all the necessary infrastructure were guaranteed. Mauro and Jerry Batista were the big names selected to have their own murals. Zezão, Titi Freak, Tinho Nomura, Conrado Zanotto,Matias Picón, Alexandre Orion, Enivo and Pas Schaefer completed the dream team. All of them have extensive experience in urban art in Brazil and overseas.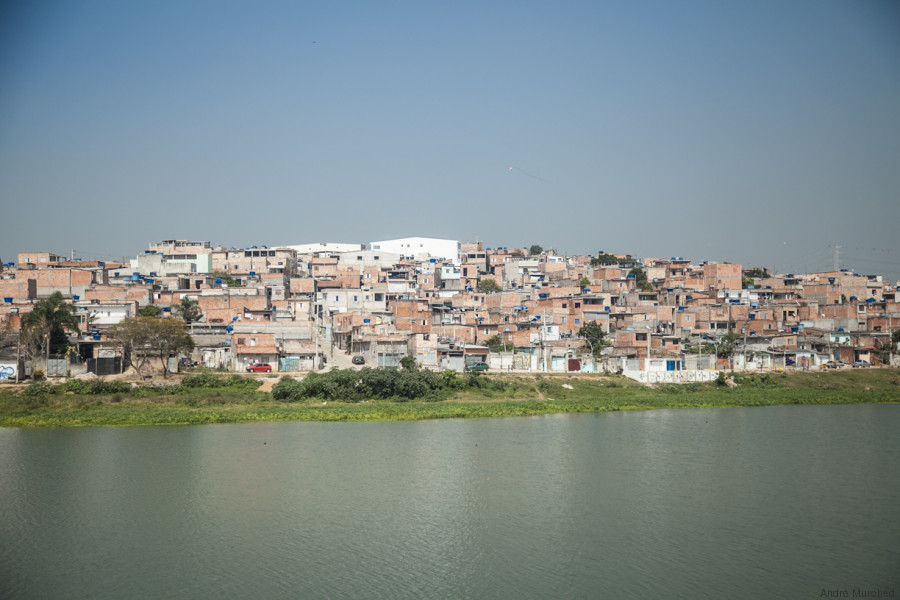 Grajaú, birthplace of the artists
The mural reserved for the Jardim Lago Azul was in the hands of Enivo. The cultural exuberance required space, and the artist did not have any problem with inviting local pichadores and graffiti artists to lend a hand. The black youth portrayed there is Caio Cartenum, 20 years old, a graffiti artist from Grajaú who uses the character of a deep-sea helmet diver in performances and on the walls of São Paulo's streets. "I felt that graffiti was a means of expressing myself," he says. On the lower part of the art commissioned to Enivo was yet another statement: "Cheer up... we are all made of dreams the size we want them to be." The phrase is Mano Money's, also from the neighborhood.
Alexandre Orion has two works for Grajaú. For "Transformations," he set aside graffiti and used posters to cover and decorate the façades of fruit and vegetable market stalls in the area. Best known for his graffiti made using paint mixed with soot removed from the walls of the capital's tunnels, Orion used this special technique for portraying his daughter "playing house" with the favela. The work "Apreensão" ("Apprehension"), 15 meters high and 32 meters wide (about 49 feet high and 104 feet wide), took three to four weeks to be completed on one of the inner façades of the CEU Navegantes building and was made in partnership with the city hall during the Virada Sustentável ("Sustainable Turnaround") campaign.
This year, the presence of these graffiti artists is once again confirmed for this event.
Mauro's mural for "Transformações"
At the entrance to the Jardim Eliana, facing a busy roundabout, is the space used by Jerry Batista, an experienced artist who has toured Europe, but has set up a property in Vila Madalena where he runs Galera A7MA. Jerry's main painted image is a canoe that could also be a walnut shell. Finally, Zezão left his characteristic works, with their stylized waves.
Those who make a living from graffiti are used to waking up one day and finding their work "run over" by pichadores or other artists. Unlike with academic art, it is not possible to expect eternal praise for the works made on the street. To start with, the sun, rain and weather are sufficient barriers to maintaining the quality of the paintings. Nature is unforgiving. And of course, the temperament of the residents also matters, as one day, fed up with the alien art, they might just paint over it and bring the party to an end. The difference is that in Grajaú, the chances of a wall remaining homogeneous are rather slim. You can be sure of that.
Related
Before You Go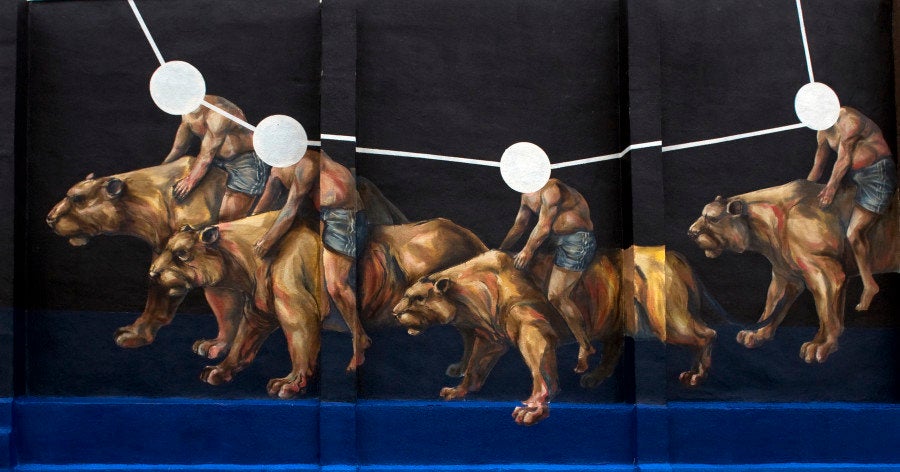 25 Street Artists' Works From Around The World
Popular in the Community