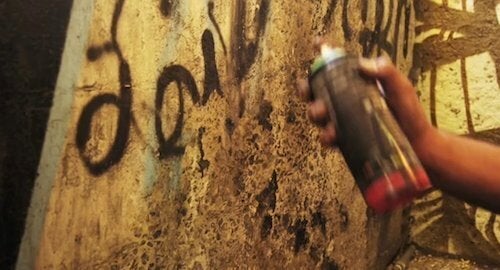 Coming soon to the Bay Area: A pop-up graffiti museum! We can't believe we survived so long without one.
On September 8, graffiti bloggers Endless Canvas will unveil a massive mural exhibition dubbed Special Delivery in the 36,000-square-foot space of a local abandoned warehouse.
The temporary museum will feature over 80 of the Bay Area's most famous street artists, including Swampy, Plant Trees and Pobrecito.
The building has been abandoned for more than a decade but was recently purchased by a local firm to be converted into a permanent office space. The owner of the company, however, also sits on the board for the Oakland Museum of California, and wanted to showcase museum-worthy artwork before the building was torn down.
As part of the project, the existing works will also be restored and photographed before the new artists are allowed to do their own thing. Finally, a couple artists will be chosen to redecorate the office space during renovations.
The exact location of the warehouse is currently a being kept a secret in order to protect the privacy of the more reclusive artists. It will be announced closer to the opening date.
Watch the video below for a trailer of the event:
Popular in the Community