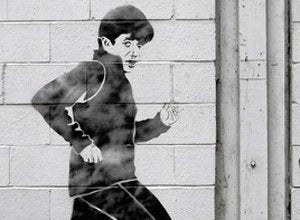 It's a phenomenon that would surely please attention hungry former governor Rod Blagojevich.
Graffiti art stencils of Illinois' disgraced former governor jogging in a track suit and looking over his shoulder are finding their way onto buildings and alleys around the city, the Chicago Tribune reports.
The Tribune didn't find out who's doing the stencils, but it tracked down Ray Noland, a Pilsen artist, who is selling a poster of the graphic on his web site. Noland's "Run, Blago Run" print costs $75, and the listing urges buyers to "Help Blago get-up around the country summer '09."
The Blagojevich jogger has been spotted in an alley behind the Macy's on State Street and on a viaduct at the corner of West 16th Street and South Union Avenue.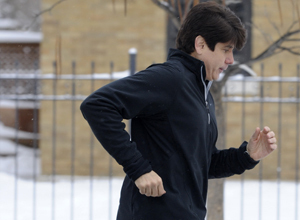 Blagojevich jogging near his home in December (AP Photo/Paul Beaty)
Popular in the Community