For a long time, graffiti has been associated with gangs, crime, and social unrest. Just think of the images of graffiti-covered subway cars that illustrated so many magazine articles about New York City's financial crisis in the 1970s. Though such notable artists as Keith Haring, Jean Michel-Basquiat, and Banksy began as graffiti artists, cities have budgeted tens of thousands of dollars to clean up theirs and others' "vandalism." But that's beginning to change. While some mayors -- like Toronto's controversial Rob Ford -- have intensified their battle against graffiti, Los Angeles, London, and other cities have taken to celebrating it. Recently, Art in the Streets, the first major U.S. museum survey of graffiti and street art, was showcased at the Museum of Contemporary Art (MOCA) in Los Angeles.
For some, graffiti makes a neighborhood feel dangerous, but that perception is changing as celebrated artists like Shepard Fairey, creator of the Obama "Hope" poster, Ryan McGinness, and Kenny Scharf are hired to hip up and beautify urban neighborhoods. Take Miami's famed Wynwood walls, the brainstorm of the well-known community builder and place maker Tony Goldman, who transformed a once barren urban wasteland into a lively area filled with coffee shops, mom and pop stores, and emerging galleries."Wynwood's large stock of warehouse buildings, all with no windows, would be my giant canvases," he said. With the help of Jeffrey Deitch, now the Executive Museum Director of MOCA Los Angeles, he curated those eyeless walls, inviting world renowned graffiti artists to splash, spray, and brush their visions onto them.
Other cities have followed suit, celebrating, and encouraging this fundamental human impulse to protest, to re-possess, to transform, and to beautify public places through art. With the help of my colleague Steven Pedigo at the Creative Class Group, we've scoured the streets of cities in North America and the UK to bring you the most compelling graffiti projects we could find.
Art or Abuse? You decide!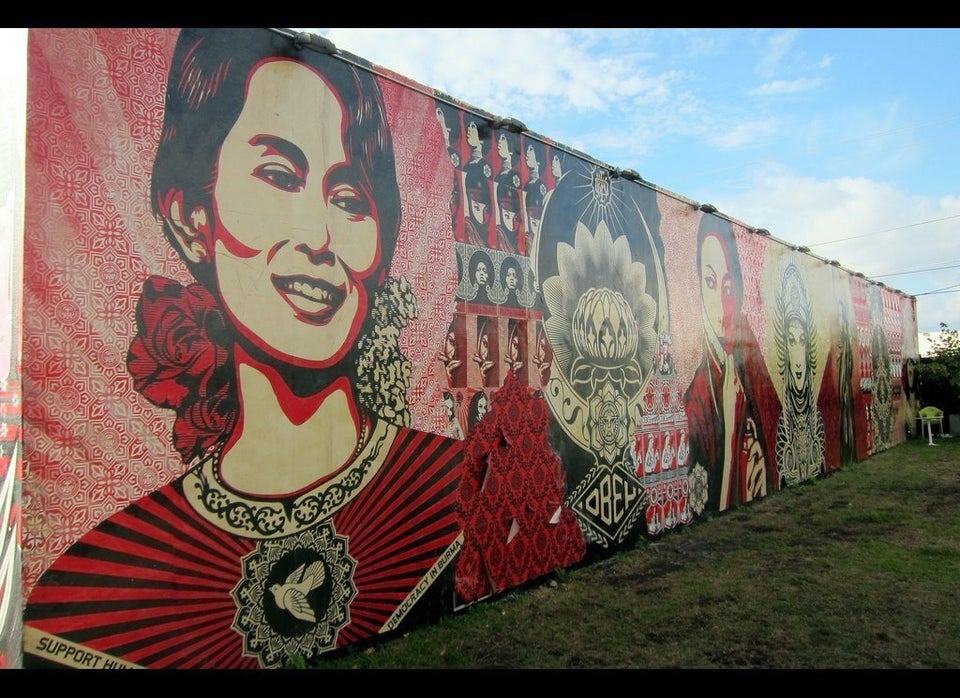 Creative Spaces: Graffiti... Art or Abuse?
Related
Popular in the Community