 Hughes, 33, has visited all 193 United Nations member states, as well as Taiwan, Vatican City, Kosovo, the Palestinian territory, and Western Sahara -- all by train, bus, taxi or ship, spending an average of 10 pounds per day, reports The Telegraph. Need proof? He has photographed every page of his passport as of June 2011.
"The main feeling today is just one of intense gratitude to every person around the world who helped me get here, by giving me a lift, letting me stay on their couch or pointing me in the right direction," Hughes told The Daily Telegraph from Juba, the capital of South Sudan, after achieving his goal.
Of his journey's challenges, Hughes said: "People asked me how I was going to get to Afghanistan or Iraq or North Korea, but they were the easy ones, you don't even need a visa for Iraq, you just walk across from the border in Turkey...The really tough ones were places like Nauru, and the Maldives and the Seychelles, island countries where there were also pirates."
Along the way, Hughes raised money for WaterAid and filmed for the National Geographic Channel. Check out his very complete travel map of the world here and his interview with a New Zealand TV station below.
Correction: The headline to this article originally neglected to state that Mr. Hughes is the first person to visit every country without flying. He is the first person to hold that title; he joins a list of others who have visited every country in the world.
Related
Before You Go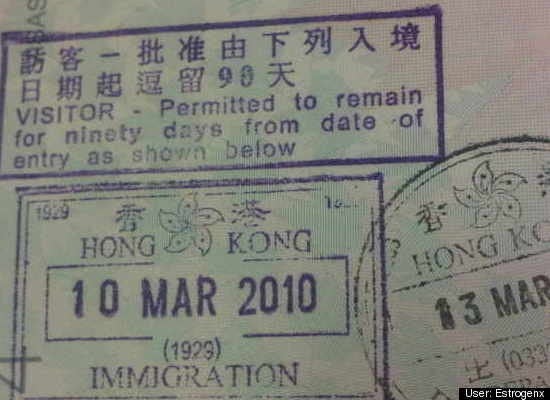 Passport Stamps