Graham Moore won Best Adapted Screenplay for "The Imitation Game" at Sunday's Oscars, and he used the win to give a powerful speech about suicide awareness and depression.
"I tried to commit suicide at 16 and now I'm standing here," he said. "I would like for this moment to be for that kid out there who feels like she doesn't fit in anywhere. You do. Stay weird. Stay different, and then when it's your turn and you are standing on this stage please pass the same message along."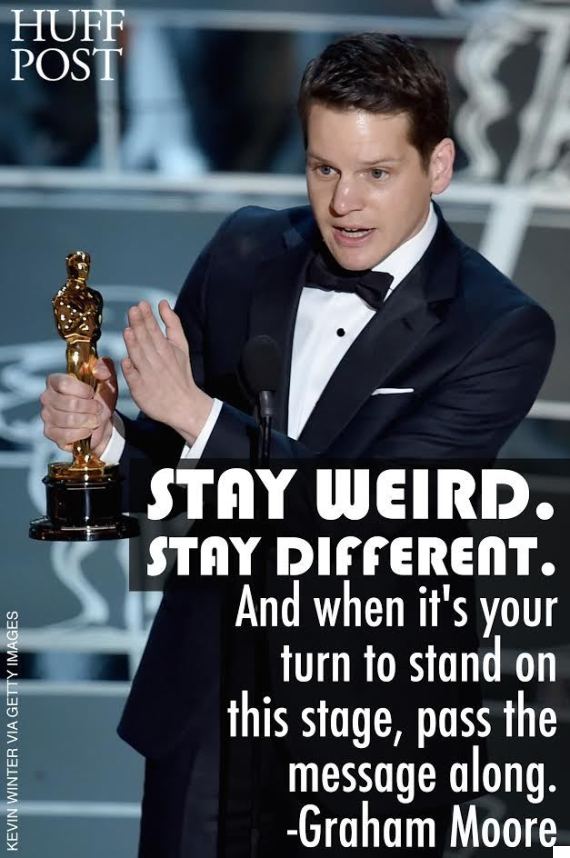 "The Imitation Game" is about the life and achievements of the late Alan Turing, the British mathematician and cryptanalyst who helped solve the Enigma code during World War II. After the war he was prosecuted for homosexuality in Britain and died by suicide in 1954 at 41 years old.
Popular in the Community