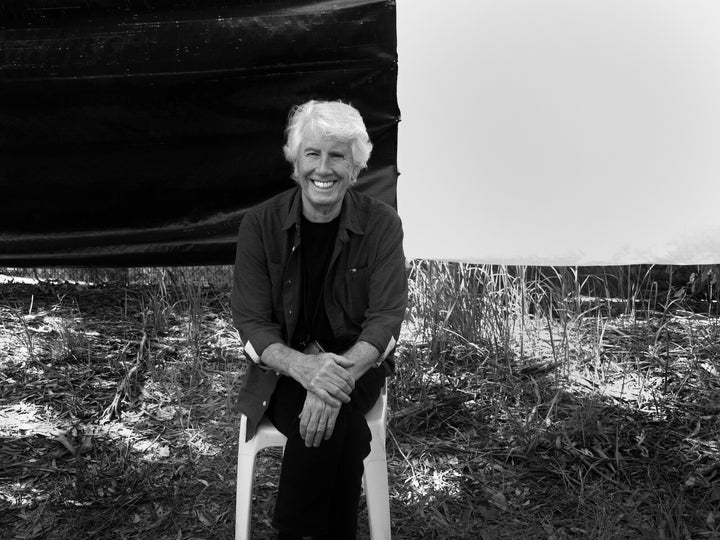 Legendary singer/songwriter Graham Nash is also a much acclaimed photographer, and a special collection of his original images will be on display in Carlsbad, Calif. at NAMM's (National Association of Music Merchants) Museum of Making Music. The museum will present the collection of Graham Nash's original 4/1-8/31, 2017 and will feature 29 photos Nash took himself, including pictures of Joni Mitchell, Johnny Cash, Jerry Garcia, Judy Collins (with Stephen Stills), Neil Young, Cass Elliot, Taj Majal, David Crosby and Jackson Browne. The exhibit will also feature some of Nash's most memorable quotes.
Nash's sold out 4/8 performance at the museum benefits their efforts which seek to use exhibits, educational opportunities and live performances that inform and inspire, while demonstrating how musical instruments impact popular culture while connecting lives. (The Museum of Making Music is the only museum of the music products industry and the only museum of its kind that focuses on the ecosystem of music making from the 1900s to present day.)
I spoke with the 75-year-old legend recently about the museum, his photography and his latest album, This Path Tonight.
It's easy to see how much photography means to you.
I've been taking pictures longer than I have been making music. I shot my first portrait, an image of my mother, when I was just 11 years old. We didn't have a lot of money when I was growing up but we did have a camera and it really changed my life. Little did I know that years later, I would be surrounded by so many interesting and creative artists who were just the perfect subjects for me. And I approach my pictures the same way I do writing songs. It's all storytelling and it's also about capturing moments. I look at these pictures today, of Crosby, Neil (Young), Jackson (Browne)–these images take me back to another era of my life when everything seemed so new. I think what I'm most proud of is that these artists, these dear friends of mine, are still committed to using their voices and their talents for positive change. It's probably why we all got along in the first place. We all believed in that idea that we could get good things done in a very unapologetic way by using our voices and our music.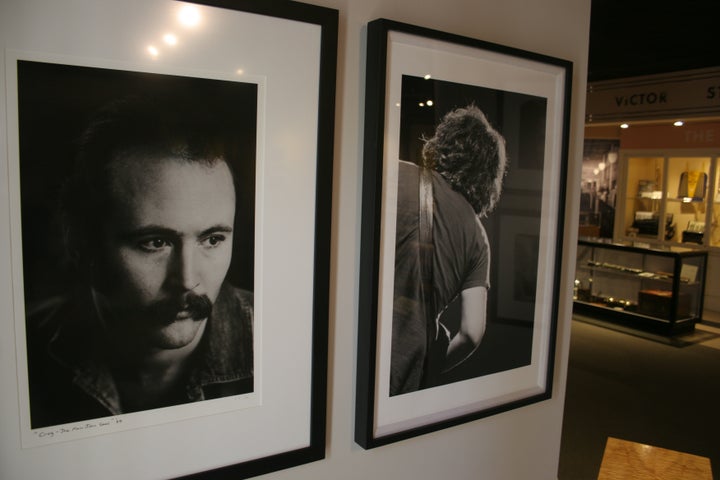 The Museum of Making Music seems like the perfect venue for your work to be displayed.
I'm very excited about the photo exhibit at the Museum of Making Music. The museum is a very unique kind of place. Very unconventional. It truly celebrates the organic nature of music and for all of us who believe in music's healing power, it's a very important place. There're many studies today that prove this; this idea that music actually has therapeutic properties. We live in a time now where governments in this country are pulling back from musical programs and so we need to be more vigilant than ever to spread the message about music and what it can do. I was part of the program President Obama launched where we artists would adopt a school. My school was in New Orleans and when you go down and see these kids that come from really tough upbringings, you realize that the absence of music is very dangerous. That's why I'm so happy to be affiliated with the Museum of Making Music. They understand the power and importance of music. Not just for the sheer joy that it gives us, but how it can help us, too.
You clearly understand the power of music not just as a positive social force, and a healing force, but also as a way to deal with personal upheaval.
It was pretty intense but I'm in a very good place right now. It's been very tumultuous as it always is when you leave a long time situation for someone new but I'm very happy, healthy I'm feeling very creative. The new record was definitely a kind of confessional for me but all of my music has been like that. It's just to varying degrees. But I guess at my age today, I'm more direct about it. I'm more blunt about life and what I've been through and what I now want from it in whatever time I have left here.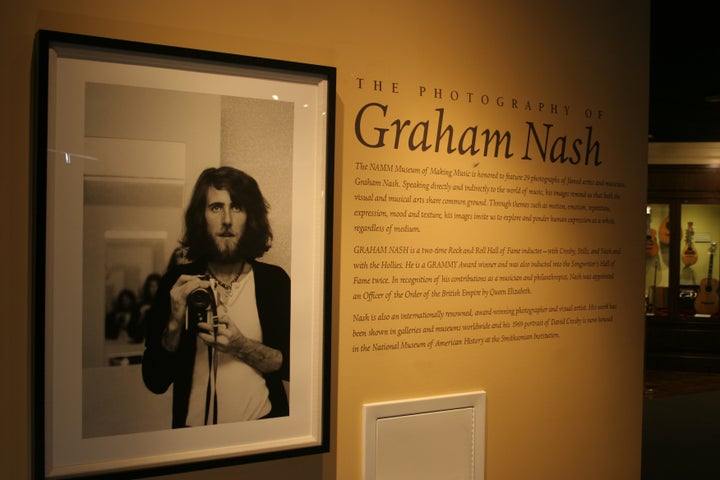 This is a rare opportunity to enjoy a substantial showing of Nash's highly celebrated photography, while also visiting one of the world's most unique music museums. For more information visit here.
Related
Popular in the Community