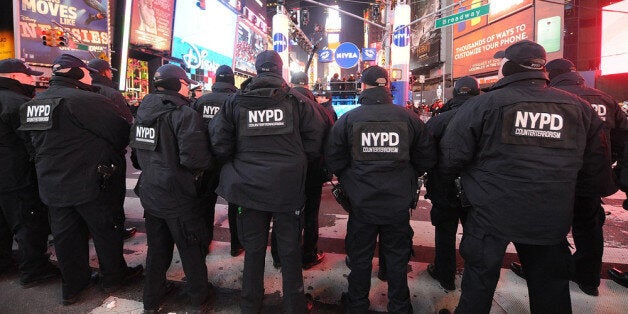 NEW YORK -- A journalist who faced the prospect of being forced to turn over hundreds of documents relating to misconduct by the New York City Police Department says he's relieved by a judge's ruling in the case, which will allow him to keep some documents confidential.
In a Tuesday ruling, U.S. District Judge Robert Sweet ordered Graham Rayman to turn over some of the documents requested by the City of New York as it defends itself in a $50 million lawsuit brought by whistleblower ex-cop Adrian Schoolcraft, but also recognized his reporter's privilege in keeping other records protected. Rayman will need to turn over mostly documents written by Schoolcraft himself.
"I was very impressed with him and I think it's a very fair order," the former Village Voice reporter said of the judge. "He eliminated all of the really broad demands that the city had made for documents."
Schoolcraft's lawsuit alleges that his superiors at the NYPD had him sent to a psychiatric ward after he complained about quotas used to force officers to make bad arrests. Rayman chronicled Schoolcraft's ordeal in a series of articles for the Voice and then a book.
The city's request for what Rayman estimates could be hundreds or thousands of documents in his possession had threatened to spark a municipal version of the ongoing battles at the federal version over a reporter's right to keep communications with sources confidential.
Rayman said Wednesday he still has to discuss the judge's order with his lawyer, but it looks it's narrowly tailored enough that he could be ready to comply. Schoolcraft lawyer Nathaniel Smith did not return a request for comment. The city law department told the New York Daily News that it was pleased with the decision.
In a March declaration to the court, Rayman had noted the irony of the city trying to bring more information about Schoolcraft into the public record now, after it stonewalled his requests for information about the case for years.
"The city should always be given a hard time about trying to do this, and it shouldn't feel comfortable in subpoenaing reporters," said Rayman. "They should know that it's going to be a fight and they're not going to get these broad-based demands that they're making. They have to have a reason."
If Schoolcraft's case goes to trial -- which could be as soon as October -- the NYPD could face more embarrassing revelations.
"After three years of discovery, the lawyers probably have a lot of material that has yet to see the light of day," Rayman said.
Calling all HuffPost superfans!
Sign up for membership to become a founding member and help shape HuffPost's next chapter