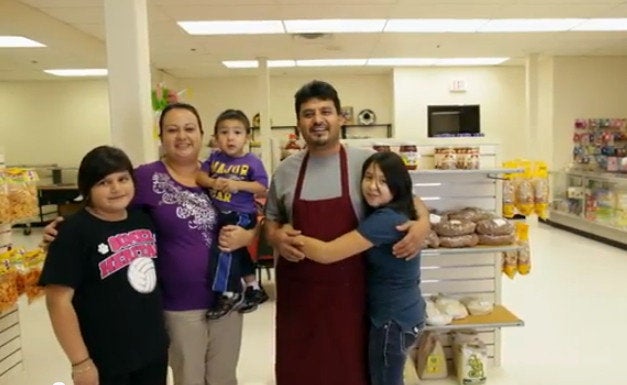 To empower entrepreneurs in low-income communities, Whole Foods Market's foundation has partnered with a microfinance organization to help budding businesses get off of the ground.
Nobel Peace Prize Recipient Muhammad Yunus revolutionized the use of micro-loans as a way for women to fight their way out of poverty when he started started Grameen Bank in Bangladesh.
For each new market where Grameen America expands, the foundation has pledged $250,000.
Part of the program's allure is that it doesn't require collateral, credit history or a contract.
"Participating in the Grameen program has made me see that there's people out there that still believe in what you can do," Delia, a borrower, told the organization. "Banks were not willing to give us that opportunity."
Recipients don't even need that much money to start up their businesses. Entrepreneurs in developing countries get between $30 and $300 and Grameen America offers loans between $500 and $3,000 for recipients in the U.S.
"Microcredit is proof that it doesn't take thousands of dollars to make a real, lasting difference in someone's life," Philip Sansone, president and executive director of Whole Planet Foundation, said in the release.
One woman whose life has been changed thanks to the lending program is Nicole Gates, who got a $1,500 loan. She used the money to buy supplies and rent tables so that she could take her Brooklyn-based barbecue business, Soul Sister Quisine, to the next level. The money also provided her with the opportunity to attend festivals and host larger catering events.
"I'm so grateful. I'm on my second loan," Gates told Grameen America, "and I would encourage anybody out there starting a business -- you know, every little bit counts."
To get involved with the Whole Planet Foundation, click here, and to donate to or apply for a micro-loan through Grameen America, click here.
BEFORE YOU GO