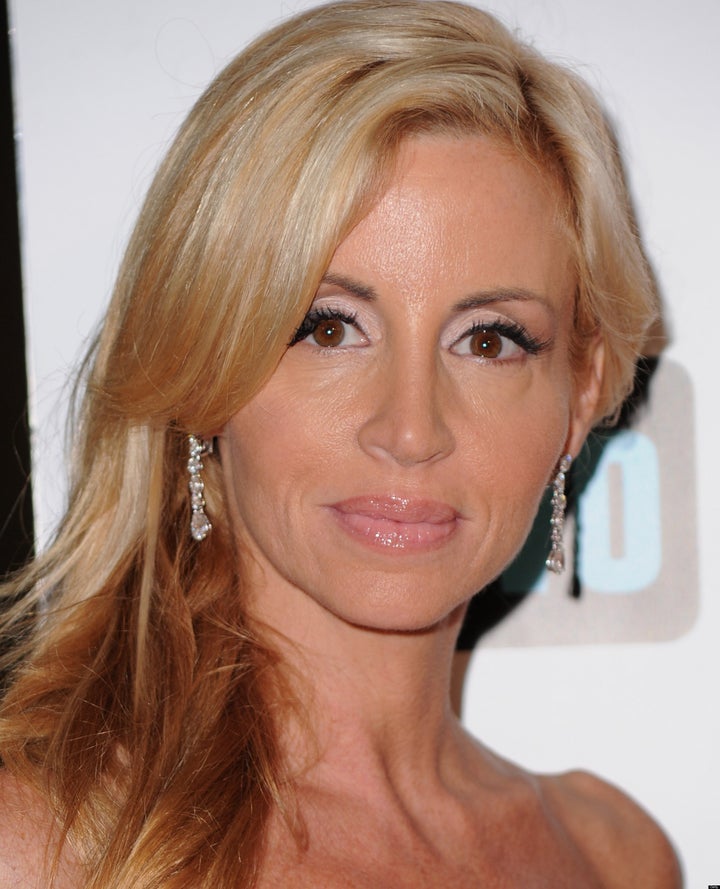 Several weeks after Kelsey Grammer announced his engagement to flight attendant Kayte Walsh, his ex Camille opened up to Extra about their impending divorce, which is not yet finalized. The Real Housewives of Beverly Hills star dished on the demise of her marriage, Kelsey's upcoming nuptials, and spending the holidays alone.
On why the marriage failed:
We've been together for 14 years, I thought we had a really good run of it. I still love my husband, my soon to be ex husband. I respect him as a person, I don't respect how he handled the affair and the divorce and how things went down.
On reconciling:
He's in love, he's getting married, so I don't think there's any reconciliation. Someone gets engaged and tells you he's going to get married in January and we're still legally married. We're separated, we're not divorced yet. Our divorce is not finalized, and I got word that he's getting married in January.
On speaking to her ex:
I would love to have an open dialogue with my husband at this point because I think it's really important to co-parent, and the only way we're going to co-parent the correct way is if we talk, and right now it's through e-mail and lawyers.
On what's next:
Right now my focus is moving through this divorce process, because it's really taking up a lot of my time, and basically healing and my kids. My kids are my number one priority and making sure that they're OK and they're healthy and they're happy.
On her spending the holidays without Kelsey:
It's not easy. The loneliness--Kelsey and I, this was our favorite holiday to spend together. Kelsey enjoyed decorating the tree and that's something we all did as a family, and so last night I was decorating the tree with the kids alone and it brought a tear to my eye, or several. It's definitely not easy. But you know, time to make new traditions. So I'm creating new traditions with my family and my children.