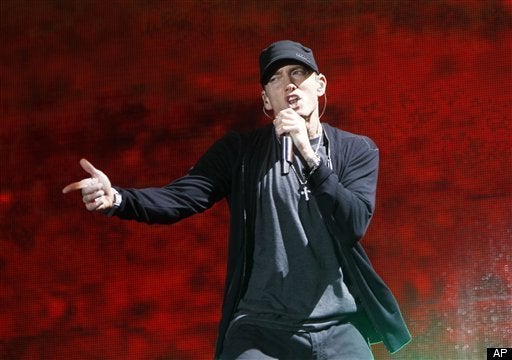 What happens when you get Lady Gaga, Katy Perry, Rihanna, Eminem, Cee Lo Green, Bob Dylan and, of course, Justin Bieber together in the same room?
The 53rd annual Grammy Awards, the biggest night in music, take place live Sunday night. Eminem leads the field with 10 nominations, with his comeback album "Recovery" up for Album of the Year and his song with Rihanna, "Love The Way You Lie," up for both Record of the Year and Song of the Year.
Phenom 16-year old Justin Bieber is up for Best New Artist, taking on Drake, while he faces off against the big league likes of Lady Gaga and Katy Perry for Best Pop Vocal Album.
For those that missed it, Lady Gaga promised a big entrance, and certainly delivered -- literally. The popstar arrived in a gigantic egg, hatching during her performance of her new song, "Born This Way." Check out video and photos here.
Popular in the Community