With Grammys on Sunday night, gifting suites were abound in Hollywood and celebrities turned up to get their fair share of goodies.
As always, it's impossible to check out every suite, but here's a smattering of what the stars attended this past week.
DORIS BERGMAN'S FOURTH ANNUAL VALENTINE ROMANCE OSCAR LOUNGE & PARTY at Café Boheme in West Hollywood.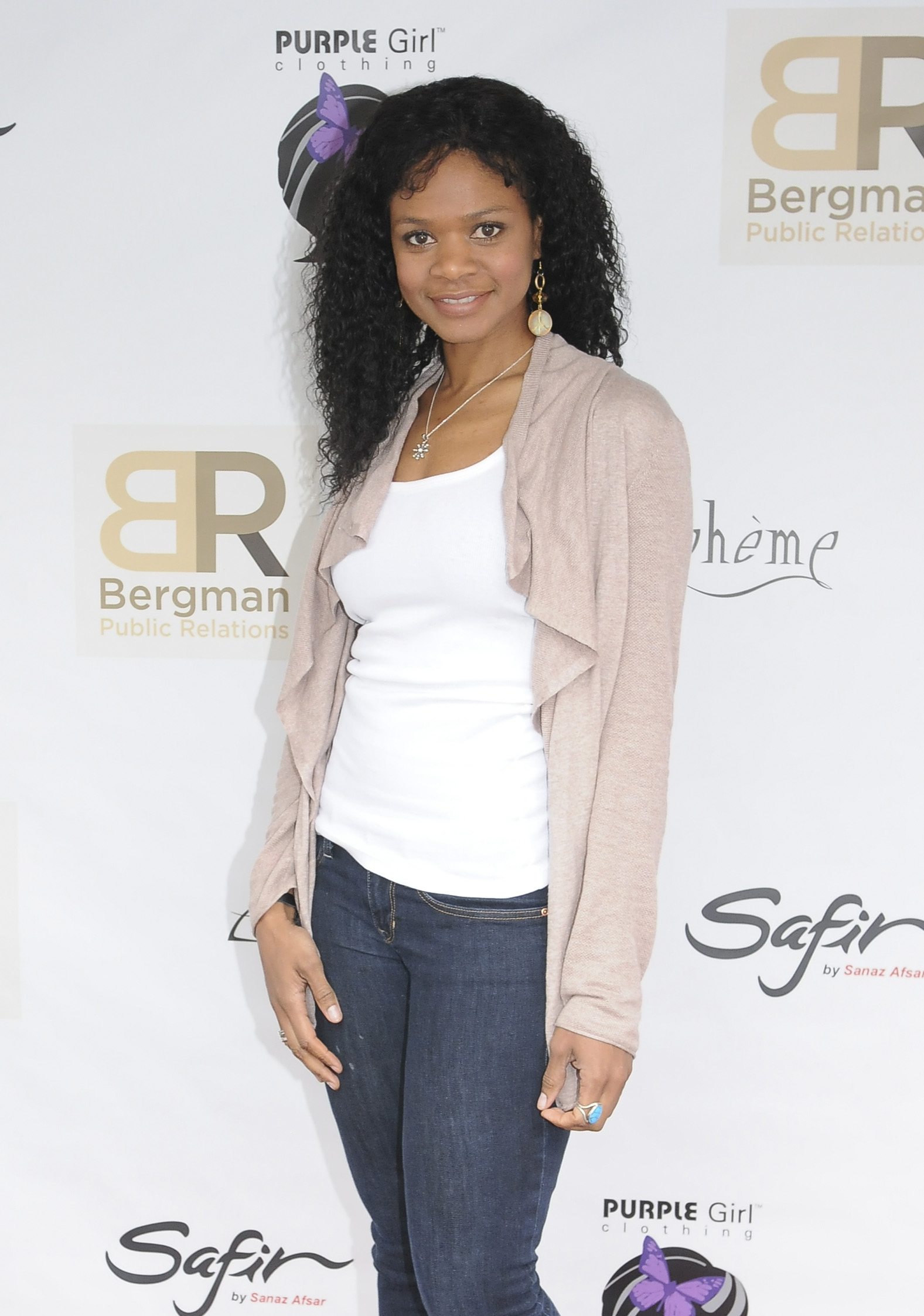 Actress Kimberly Elise at the Valentine Romance Oscar Lounge.
In light of Valentine's Day coming up, this suite had such romance-themed items as lingerie and robes by Dulcenea, heart-shaped Spongeables -- shower gel in a sponge -- with scents like Peony Passion, metal jewelry from Twisted Silver and fine jewelry by Lyon.
Valentine's wouldn't be complete without sweets so there was Pauline's Handmade Brittle in decadent flavors like the classic pecan and Bootleg Chocolates with varieties like goat pepper & balsamic caramel, and vanilla bean and rum.
There were dresses by The Single Dress, ties and cufflinks from custom clothier Art Lewin & Co., emoticon t-shirts by Smyle, hats from Hollywood hat maker Baron Hats and clutches by the vintage-inspired Road Kill Boutique.
On the electronic side, guests could pick among the various iPhone cases and noise canceling earphones by Qmadix, cigars by Leon and bottles of Hacienda de Chihuahua Sotol Plata tequila.
Beauty products included make-up from Michael Marcus cosmetics, men's skincare by Nickel and the brand new Eye Makeup Fallout Protector -- a silicon shield that attaches to a stainless steel handle, which is then positioned under the eye to prevent any make-up mess caused by powder make-up. Nail Glam was on hand with its nail imprinting kit to create nail art designs. The company also gave out gift certificates for Glam Parties so friends could join in on the fun.
Guests left with gift bags chock full of items including hair care from Miss Jessie's, skincare from Obey Your Body, chocolate wedges from The Chocolate Traveler and Kusmi Tea among other goodies.
RED CARPET EVENT LA & DOLPHIN ORGANIC'S GRAMMY AWARDS STYLE LOUNGE at the SLS Hotel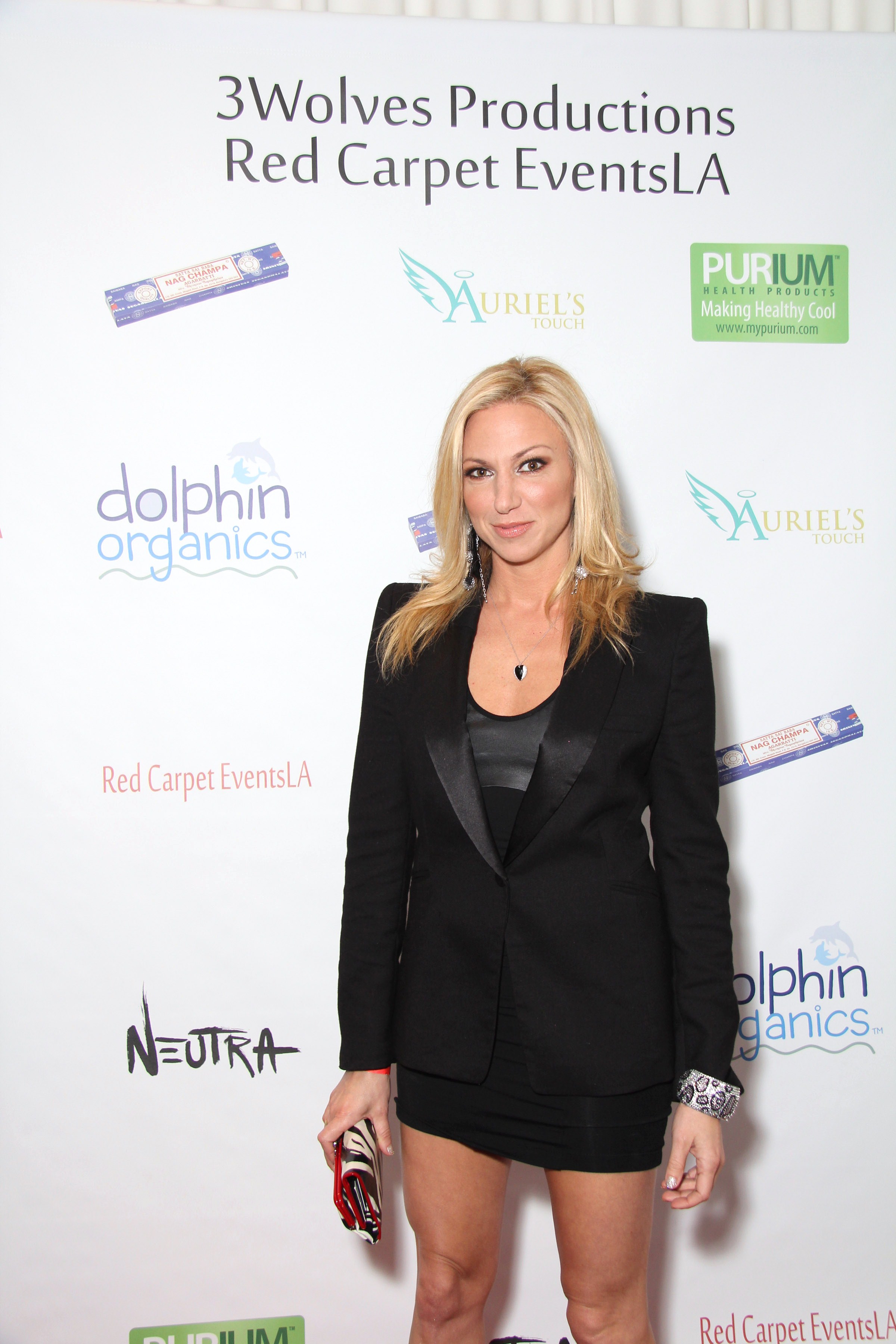 Debbie Gibson at the Grammy Awards Style Lounge.

Guests received Ear Charms, ear-cuff jewelry that wraps on the ear without piercing or clipping, glasses with magnetized clip-on shades by Chemistrie, bath products for pets by I (Heart) Pet Head, mosquito repelling candles from Bite-Lite. There was also incense, soap and body oils from Satya Nag Champa, soda bottle handles by Grab N Pour, and clear glasses from Geek Eyewear.
East-Coast based costume company Private Island Entertainment brought a sample of its 8000+ products of costume ad apparel accessories as well as novelty items to hand out. There were beauty products such as Dermaesthetics for the skin, Alfaparf Milano hair care and under eye gels from Eye Slices.
Upon leaving guest left with an Ogio backpack bursting at the seams with items like gummy chews by Superberries, Hempz bodycream, Pureology hair products, Stephen James Luxury Organics food including raw energy bars (try the Pizza Bar or the sushi roll flavored Tokyo Bar), Volcanic Pili Nuts and Saffron-Pink Himalayan Salt.
REEBOK CLASSIC GIFTING SUITE AT Milk Studios in Hollywood.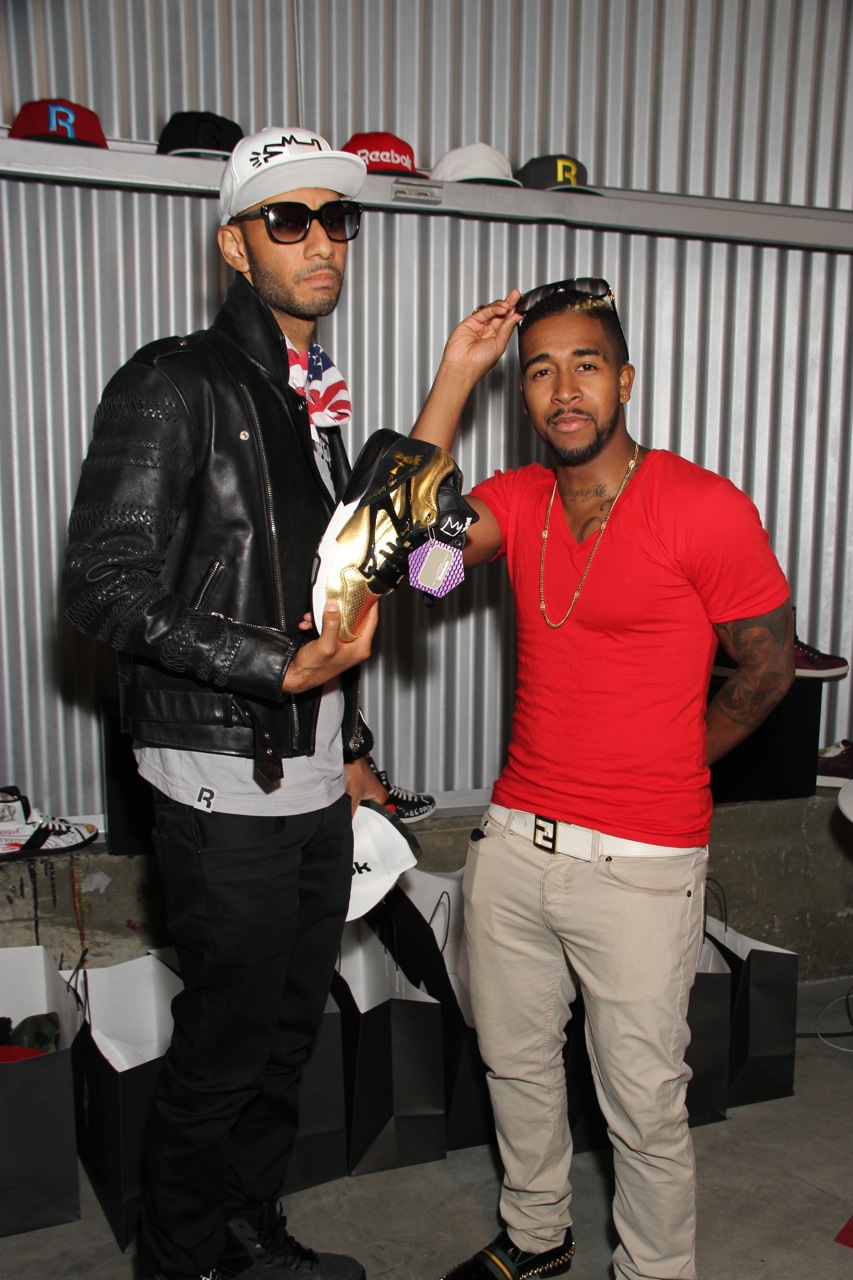 Swizz Beatz and Omarion at the Reebok Classic Gifting Suite.
This suite was tied to Reebok Classic's gallery exhibit for photographer Jonathan Mannion's music and celebrity portraits, along with a reception and performance by Big Daddy Kane.
At the Reebok gifting suite, celebs could chose from various shoes ranging from Classic Leathers and Dibellow Mid Stud sneakers to styles from the company's ongoing collaboration with the Basquiat estate. Plus Reebok hats, t-shirts, jackets and hoodies to complete the look.
SOLSTICE SUNGLASS BOUTIQUE AND SAFILO USA at the 54th Annual Grammy Awards Gift Lounge at the Staples Center.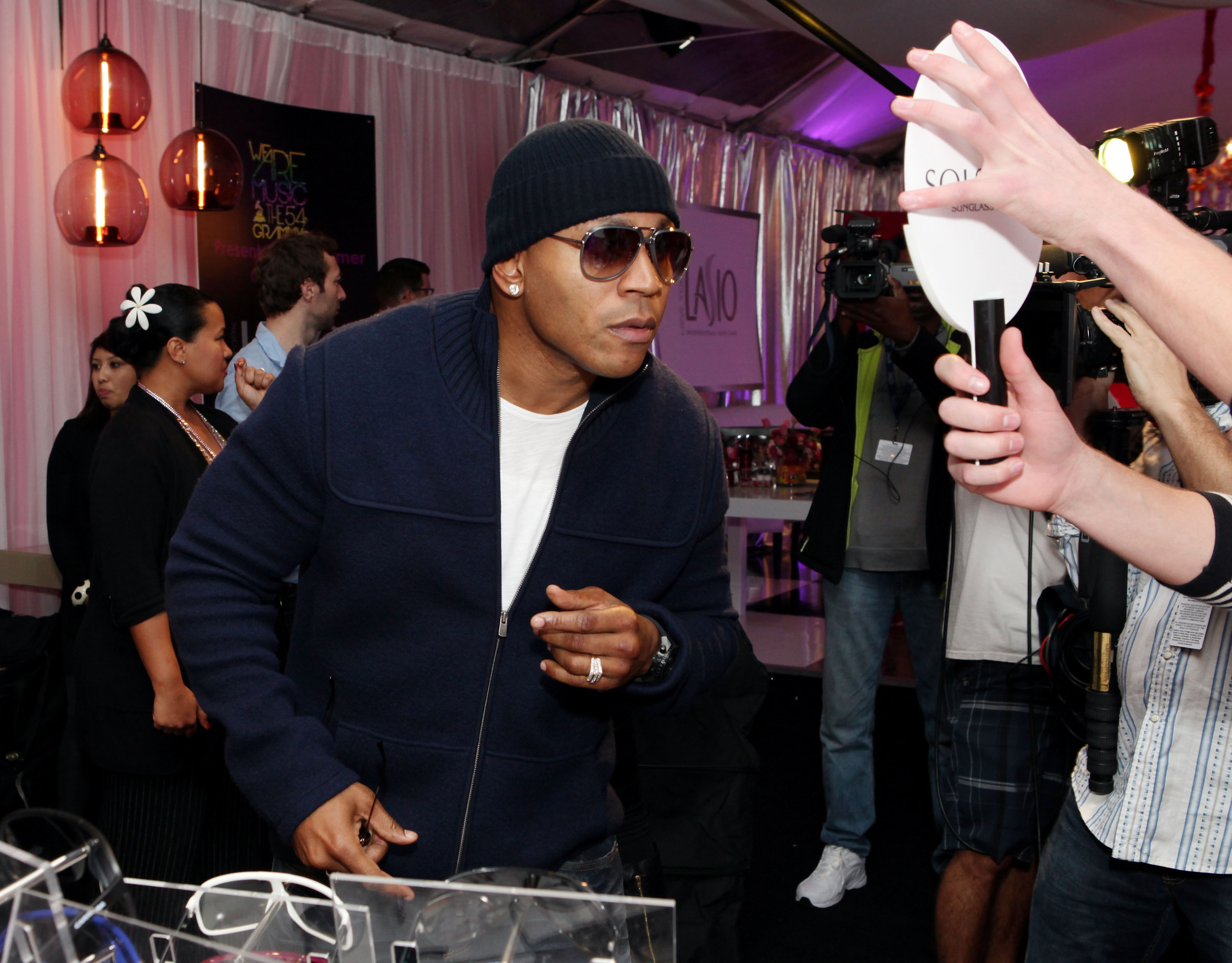 LL Cool J at the Solstice Sunglass Boutique.
This sunglass company features many high-end brands of eyewear which music stars had the opportunity to browse through and pick out. Nicki Minaj chose a pair of pink Kate Spade cat eye sunglasses, white Carreras and coral aviators by Alexander McQueen. Wiz Khalifa and wife Amber Rose chose the old school Carrera 86 aviators while Chris Brown also favored the Carrera brand.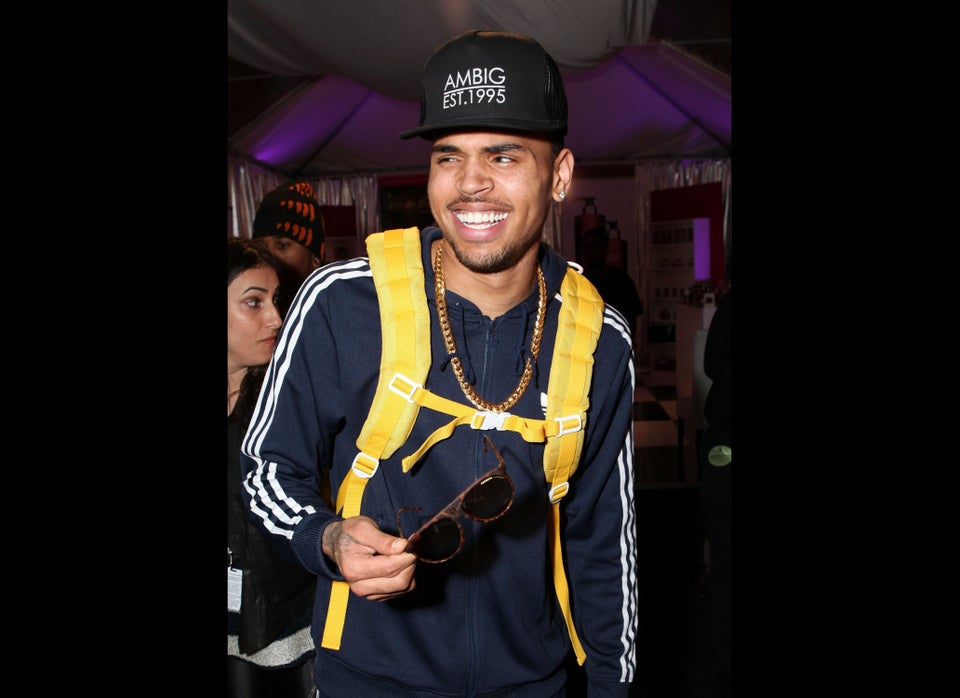 Grammy Suites