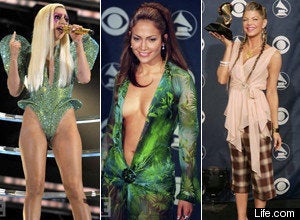 In anticipation of the Grammys on Sunday night, here are my favorite albums of 2010, followed by my favorite singles and some early favorites for 2011. We can debate endlessly what album should be #1, what artists are missing and so on. (And I'd love that.) But basically this is a guide to some great music you might have missed. Enjoy!
1. The Tallest Man On Earth - The Wild Hunt/Sometimes The Blues Is Just A Passing Bird (Dylanesque folk-rock)
2. Peter Wolf - Midnight Souvenirs (raucous career peak)
3. Ali Farka Toure and Toumani Diabate - Ali &Toumani (transcendent world music)
4. Arcade Fire - The Suburbs (state of the art rock)
5. Janelle Monae - The ArchAndroid and Erykah Badu/New Amerykah Part Two: Return of The Ankh (Prince-like funky soul pop craziness)
6. Buddy Guy - Living Proof (ferocious blues)
7. Eminem - Recovery Kanye West/My Beautiful Dark Twisted Fantasy (rap comebacks)
8. John Grant/Queen Of Denmark and Midlake/The Courage Of Others (gorgeous rock; British folk)
9. Keith Jarrett and Charlie Haden - Jasmine (sublime, beautiful jazz)
10. Mumford & Sons - Sigh No More (literate rock)

11. Sharon Jones & The Dap Kings - I Learned The Hard Way (soul -- not retro, just timeless)
12. Sufjan Stevens - All Delighted People EP (nutty rock)
13. Robert Plant - Band Of Joy (folk-rock, Fairport Convention via Nashville)
14. Various Artists - Afrocubism (Buena Vista Social Club spliced with Malian pop)
15. My Chemical Romance - Danger Days (anthemic rock)
16. Tracey Thorn - Love and Its Opposite (adult pop)
17. Preservation Hall Jazz Band -- Preservation (an all-star album that actually works)
18. Bruno Mars - Doo-Wops & Hooligans/ Robyn - Body Talk (irresistible pop)
19. Gorillaz - Plastic Beach (genre-jumping rock)
20. Neil Young - Le Noise (stomping folk)
21. Carolina Chocolate Drops - Genuine Negro Jigs (trad, modern, country, folk, blues, unclassifiable)
22. Elizabeth and the Catapult - Other Side Of Zero (promising debut)
23. Beach House - Teen Dreams (alterna-pop)
24. Jamey Johnson - The Guitar Song (no fuss country)
25. Best Coast - Crazy For You (lo-fi Beach Boys pop)
26. Brendan James - Brendan James (a career peak)
27. The Black Keys - Brothers (smart rock)
28. Hole - Nobody's Daughter (Courtney Love doesn't get any but deserves it)
29. Cyrus Chesnutt - Journeys (trad jazz done with class)
30. Sade - Soldier Of Love (smooth pop, never misses a beat)
31. Various Artists - Classic Appalachian Blues (a rich vein of folk blues)
32. The National - High Violet (moody rock sounds more like the Swans every day)
33. The Roots - How I Got Over (hip-hop for adults)
34. Suzanne Vega - Close Up Vol 1: Love Songs (folk-pop)
35. Elton John/Leon Russell - The Union (old friends, strong new music)
36. She & Him - Volume 2 (girl group pop)
37. Foxes In Fiction - Swung From The Branches (swirly, headphone rock)
38. Lil Band O' Gold - Lil Band O' Gold (New Orleans gem)
39. Elizabeth Mitchell - Sunny Day (infectious kids' music)
40. Lionel Lueke -- Mwaliko (sophisticated jazz)
41. Tom Jones - Praise & Blame (joyful gospel)
42. William Tyler - Behold The Spirit (terrific instrumental a la Fahey)
43. Various Artists - The Sound of Siam (eye-opening Asian pop)
44. Vampire Weekend (world pop) - Contra and Two Door Cinema Club - Tourist History (if Vampire Weekend had a kid brother)
45. Elvis Costello - National Ransom (rootsy rock from the genre-hopping savant)
46. 3 Fervent Travelers - Time For Three (bluegrass taken out of the museum)
47. Corinne Bailey Rae - The Sea (dark, vulnerable pop)
48. Meaghan Smith - The Cricket's Orchestra (refined pop)
49. Dennis Brown - The Crown Prince Of Reggae: Singles 1972-1985 (incomplete but still great anthology)
50. Cassandra Wilson - Silver Pony (jazz vocals, classy) Brian Eno Small Craft On A Milk Sea (electronic noodling)
TOP SINGLES OF 2010 (usually, I don't include songs from the CDs on my Top Albums List)
Josh Ritter - "The Curse"
Lady Antebellum - "Need You Know"
Darren Criss and Glee - "Teenage Dream"
Cee-Lo Green - "F--- You"
MGMT - "Brian Eno"
Duran Duran - "Blame The Machines"
Fitz and the Tantrums - "Breakin' The Chains Of Love"
Mavis Staples - "You Are Not Alone"
Laurie Anderson - "Another Day In America"
I've heard advances or streaming of all these albums (or the vast majority of the tracks on the albums). Some are already out. Others you can look forward to in the months ahead.
Preservation Hall Jazz Band & Del McCoury Band - American Legacies
Teddy Thompson - Bella
Charlie Haden Quartet West - Sophisticated Ladies
Rumer - Seasons Of My Soul
Ron Sexsmith - Long Player, Late Bloomer
The Poison Tree - The Poison Tree
Vinicius Cantuaria & Bill Frisell - Lagrimas Mexicanas
Elie Goulding - Lights
Ray Davies - See My Friends
Rural Alberta Advantage - Departing
Anthony David - As Above So Below
David Wax Museum - Everything Is Saved
Lee MacDougall - If Walls Could Talk (available at his shows)
NOTE: Michael Giltz is provided with free copies of CDs by numerous labels to consider for review and feature coverage. He typically does not guarantee any coverage in exchange for these CDs and indeed receives far more albums than he ever comes close to covering in his various outlets.
Popular in the Community