In case you missed it, the network issued a "wardrobe advisory" last week, warning all attendees of the following regulations:
Please be sure that buttocks and female breasts are adequately covered. Thong type costumes are problematic. Please avoid exposing bare fleshy under curves of the buttocks and buttock crack. Bare sides or under curvature of the breasts is also problematic. Please avoid sheer see-through clothing that could possibly expose female breast nipples. Please be sure the genital region is adequately covered so that there is no visible "puffy" bare skin exposure.
Female breasts adequately covered? We suppose Katy Perry would consider that a matter of opinion. And bare fleshy under curves of the buttocks? Jennifer Lopez threw caution into the wind on that one. As for see-through and sheer clothing? Well, Kelly Rowland and Rihanna probably high-fived at some point of the night.
But don't just take our word for it. See the ladies who defied the Grammys dress code below and tell us what you think!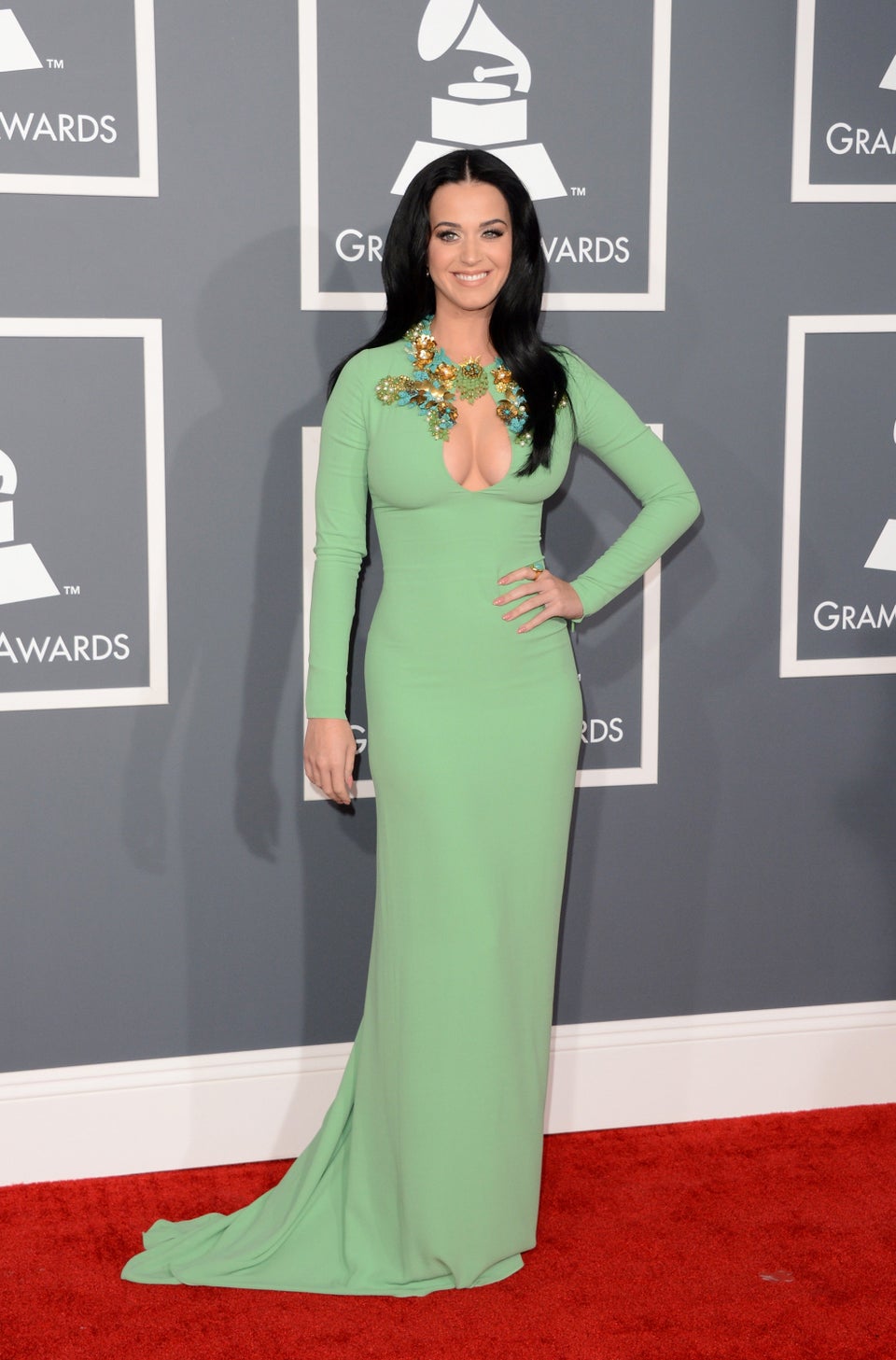 2013 Grammys Dress Code Violators
Related