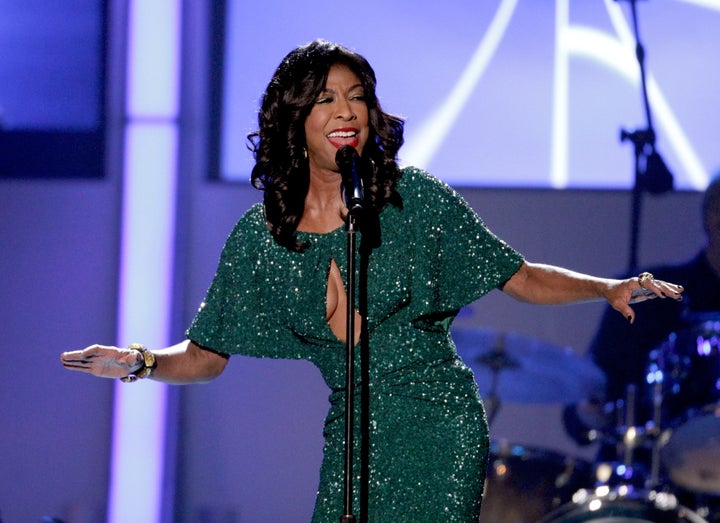 As with most award show "In Memoriam" segments, the 2016 Grammys' moment had a few objections. The question this year: whether or not Natalie Cole, who died on December 31, 2015 at the age of 65, deserved her own all-star tribute. 
Cole's family, in particular, was unimpressed with the show's "disrespectful tribute" to the late singer. A clip of Cole singing was included in the "In Memoriam" video reel, which honored other artists who've recently died.
"Words cannot express the outrage and utter disappointment at the disrespectful tribute, or lack thereof, to a legendary artist such as our sister," Cole's sisters Timolin and Casey told Entertainment Tonight after the show. 
But Grammys producer Ken Ehrlich stands by the show's decision to include Cole in the video segment.
"Frankly, I think it was appropriate," Ehrlich told Billboard, adding that he thought the video clip was a "touching and emotional" tribute. 
Ehrlich added that he was surprised by the complaints. He claims to have told Cole's family about the tribute in an email, and they were "happy with it."
He explained to Billboard:
"For the record, there was an email exchange, and I told Timolin what we were doing, and she seemed to be very happy with it. And what I told her is that we had talked about having an artist do something for Natalie; at one point I was playing around with 'Miss You Like Crazy,' because I love that song. But when I looked again at the Grammy show we did where she won for 'Unforgettable,' and I saw the last 45 seconds of that number, where her father (Nat King Cole, on the big screen) throws her a kiss, she throws him a kiss, and then she turns to the audience and throws everybody a kiss -- that just was so touching and so emotional to me that that felt like it had to be the end of the whole 'In Memoriam' segment. I hadn't looked at that clip in several years, but when I saw it again, I knew it was right."
Grammys co-writer David Wild stands by Ehrlich's decision, saying, "That clip really impacted him, and he thought, he's not gonna do better at Natalie than Natalie. When he found that clip and showed it to me, he was sort of in tears, because it meant so much to him."
PHOTO GALLERY
Grammys 2016

REAL LIFE. REAL NEWS. REAL VOICES.
Help us tell more of the stories that matter from voices that too often remain unheard.