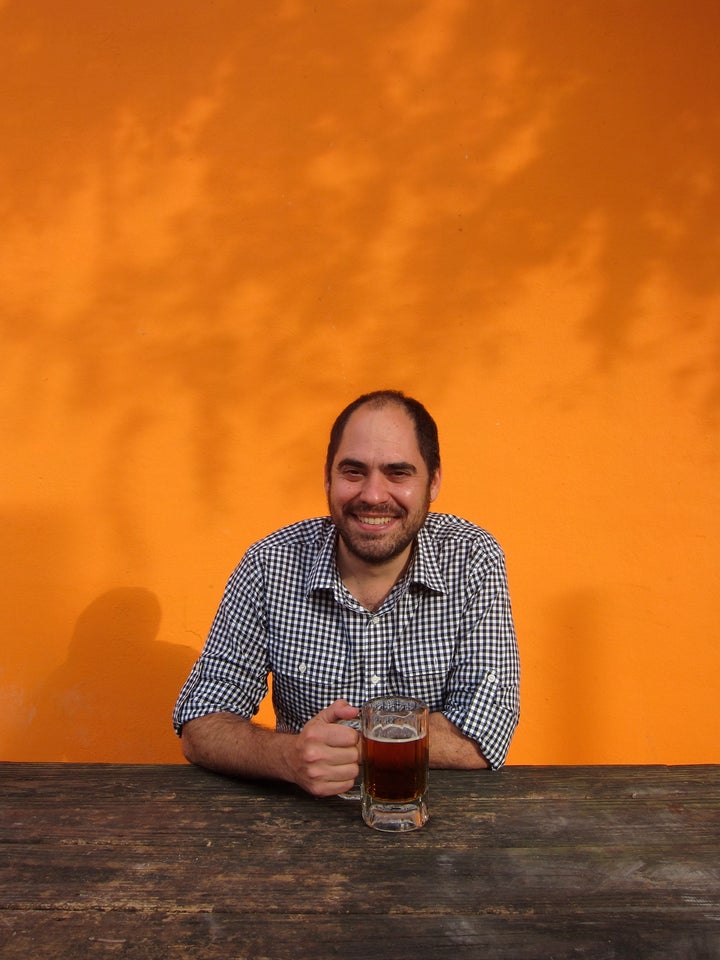 "My generation of Miamian has a sense of what claiming 305 means. To some of us, I think it borders on a healthy fanaticism," says Adam Gertsen, owner of the newly opened Gramps bar in Wynwood.
He also freely admits to occasionally blasting "Crockett's Theme" while driving over the Julia Tuttle Causeway. Only a native could get away with such indulgent Miami cliché. And Gersten's not just from Miami, his grandfather was also one of the main real estate forces in the golden age of Miami Beach, the 1950s.
Gersten pays tribute to his mom's dad with the aptly named Wynwood watering hole, which had a soft opening during Art Basel Miami Beach, attracting crowds with live gator wrestling.
HuffPost Miami recently quizzed Gersten on his own love/hate relationship with our city.
Who are you: Adam Gersten

Years in Miami: All of 'em

Favorite childhood memory in Miami?
Sunday boat rides with Gramps

Current neighborhood: Upper East Side

Current gig: Catastrophe mitigator/facilitator at Gramps

Favorite 'Only in Miami' moment?
Well, every day is filled with magic, but I have a certain tingle every time me or one of my friends has a Yngwie Malmsteen sighting and shares it online.

395 or 195?
195 gets you there faster. If I have a tourist friend from out of town and they want to look at the cruise ships, then 395. When I want to feel Miami coursing through my veins, I decide I have an errand to do at 4 a.m., hop in the car, and blast "Crockett's Theme" by Jan Hammer as I fly over the Julia Tuttle, I stare out over the water, see Miami Beach, and say to myself "the world is mine." Then, usually, I realize that I left my wallet at home or locked myself out of the apartment.

Tell us about the namesake gramps, Irving Miller.
Irving is a classic. He has a complexity of character that is pretty much unparalleled. He is a sharp guy, a hard worker (85+ and still goes to work at his real estate office), he is an avid beer stein collector, loves Westerns and WWII movies, is a vet, a lady-killer, and an all-around smooth guy. He's also taught me the most important lessons in my life and seems to approve of the trajectory I'm on. He's also my closest friend. Oh, and he could also toss back a few cold ones in his heyday.

We hear the booths at Gramps are custom-designed by some talented Miami locals.
Johnny Laderer, Justin H. Long, me, the fellas at Rakontur (Billy, Alfred, and Dave), and Mike Del Marmol. Basically, I wanted to pay homage to Flannigan's and other similar types of joints with that seaside/roadside tavern vibe. I know other states have bars with stuff in clear epoxy in their tables, but I feel like it is so much a part of my fondest drinking binges in this great state. Basically, I just handed out tables to some talented buddies and let them do their thing. Then we had this genius epoxy guy come pour the tables.

How have you seen Miami change over your own lifetime?
I know some people made some weird big deal about Alvaro and Jen leaving, or Pres, or whoever, to LA, but they still have this place in their blood. They are just spreading wings. In my eyes, it is no reflection on the city or the arts here.
We are trending upwards in so many ways. The consciousness level of our citizenry about the quality of life issues and neighborliness is inching towards a better place. These are all positive things.
The cityscape has changed, buildings have gone up, old buildings and houses have come down, but it is still a weird weird place with endless nooks and crannies to explore.

Have many of your peers left for other cities?
When you want to try new things, nothing is going to keep you around. Friends that have left to other cities are ambassadors for Miami.
I go to New York or LA or Chicago or wherever and go to certain bars on certain nights, and there they are, my Miami brothers and sisters, lighting up a dance floor, screaming, drinking, showing people how to party and savor life.

How does Gramps stand out from other Miami bars?
I prefer to think that we are in the company of a few great establishments that do things that make people feel at home. If we are a little bit Churchill's, a little bit Deuce, a little bit Bougainvillea's, a little bit The Corner, a little Jimbo's, and obviously a lot Gramps, then I think we are doing our job right.
Doing your job right and working hard aren't things Miami is necessarily known for. People say we have this shitty fuck-it attitude about time and work. That's not the case. I always heard that Mac from Deuce is like 99 years old and still sits in the back office. I could do that. My friends in this business who I admire, they work their asses off and create the environment for people to create their best memories. I aspire to that.

Last big project you did: Graduate law school

Upcoming projects you're working on: Getting our operations-side right at Gramps and opening a small record-pressing plant in Opa-Locka.

Why do you hate Miami? Why do you love Miami? I only hate Miami temporarily and usually it is related to shortsighted politicians. We need younger, stronger, more visionary leaders in our community, who actually see what is happening everywhere else in the country that works and is good, and who will actually move this city into the 21st century properly.

What are three local meals you can't live without?
Enriqueta's breakfast (the special breakfast with bacon), a colon-cleansing vegan lunch at Honey Tree, and then a burger and 5 million drinks at Magnum.

In a word or two or three, Miami is...
Perfect.

Related
Before You Go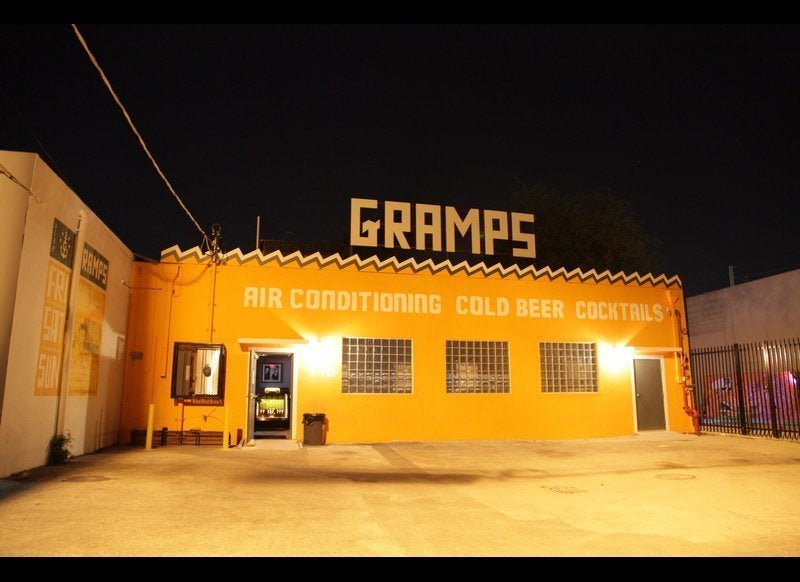 Gramps Bar
Popular in the Community