WASHINGTON -- The Center for American Progress, a pillar of the Democratic establishment in Washington is walking away from the broad negotiations aimed at reaching a "grand bargain," the pursuit of a deficit-reduction deal that has dominated the political agenda since mid-2010.
The idea of a grand bargain had little backing from organized labor and the progressive flank to begin with, but maintained institutional support from establishment forces in the party. CAP's exit from the stage sends a powerful signal to the White House, leaving the president to craft a deal largely on his own, should he continue to pursue it.
The move has been in the works for some time, say senior CAP officials, and emerged publicly Wednesday in the form of a report by Michael Linden, the center's managing director for economic policy.
"It's time we reset economic policy in Washington to focus on growth instead of deficit reduction," CAP President Neera Tanden told HuffPost.
The report says that even if deficit reduction was a worthy goal several years ago, it no longer is so, suggesting, "The debate over these issues is stuck in a time and context that no longer exists."
The center cites specific changes that have taken place since it first supported a grand bargain: Spending cuts and tax hikes, combined with lower health care costs, have already dramatically reduce the longterm debt outlook. And the intellectual foundation of the case for austerity has met a scandal of academic incompetence.
"We did not err on the side of subtlety," said CAP Action Fund President Tom Perriello. "This was a big pivot with a lot of work behind it."
Washington's recent focus on political scandals has distracted attention from a deficit deal, but with debt-ceiling and budget fights set to converge in the fall, backers of austerity have signaled they will once again argue for spending cuts.
The meeting took place April 25 and involved roughly 20 Republican senators, as well as White House Chief of Staff Denis McDonough and senior aide Rob Nabors, who is the White House's point man on congressional relations.
Nabors and McDonough brought with them a PowerPoint presentation outlining what the president was willing to accept in a bipartisan deal. The presentation, say people familiar with it, mirrored what Obama had laid out in his budget, which was his opening offer to restart negotiations. More than a month later, there has been no counter offer.
CAP argues there is no point in seeking a deal with a GOP that has made it clear it won't compromise.
"Pursuit of a grand bargain while conservatives in the House remain intransigent on revenues is not bearing fruit and we continue to live under the growth-harming sequester," said Tanden, who argued that the White House should push for "a smaller deal to eliminate the sequester for at least the next three years."
"Right now, Washington is focused on the wrong problem: promoting austerity policies now to massively reduce the deficit rather than focus on economic growth," she added. "Our report demonstrates that right now, we face a growth challenge."
UPDATE: 2:15 p.m. -- Amy Brundage, a White House spokeswoman, responded to the CAP rejection of a grand bargain by agreeing that creating jobs should be "our North Star." "That's what we will continue to challenge Congress to focus on every single day," she said. But she added that the offer Obama made to House Speaker John Boehner "remains on the table."
The President has made clear that his last offer to Speaker Boehner remains on the table, which is a compromise offer that would further reduce the deficit through a balance of smart spending cuts, entitlement reforms and revenues from the wealthiest. Democrats are ready to sit down and negotiate a budget agreement but Republicans refuse to appoint conferees and engage in the regular order budget process they have supposedly wanted for years. Republicans in Congress should not use the false argument that we can only address our long-term deficit challenges by blocking pro-growth and pro-job policies that strengthen our recovery and middle class families. The fact is that the President's policies, including signing into law over $2.5 trillion of deficit reduction, have contributed to the most rapid decline in the deficit since World War II. Our real challenge is whether we are going to do what we need to foster a thriving, growing middle class, to create good jobs and ensure that Americans have the skills they need to compete for those jobs. As we continue to work to make progress strengthening our economy, that's what should be our North Star, and that's what we will continue to challenge Congress to focus on every single day.
Before You Go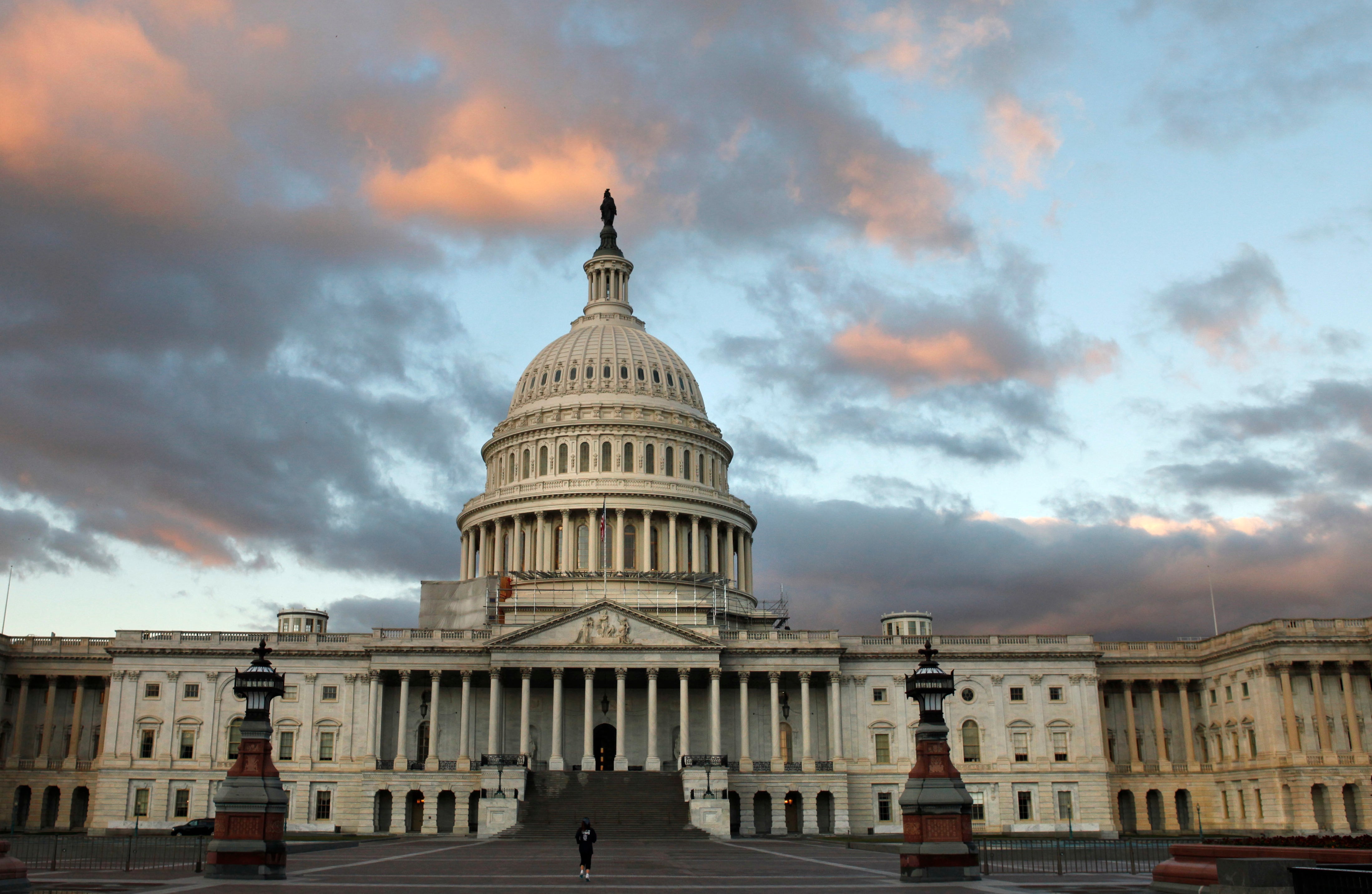 Do These Things, Don't Cut Entitlements
Popular in the Community