 Thanks to President Woodrow Wilson laying down his signature on an act of Congress, most of the Grand Canyon was set aside as Grand Canyon National Park on February 26, 1919.
According to the National Parks Service, the one mile-deep chasm is now visited by five million people each year. Most drink in the view from the overlooks dotting the South Rim as its the most accessible part of the Park and is open all year. More intrepid travelers see the sights from the North Rim, which is 10 miles across the Canyon from the South Rim, and is much tougher to access.
Until you can get there yourself, here's a little bit of the Grand Canyon for you to enjoy.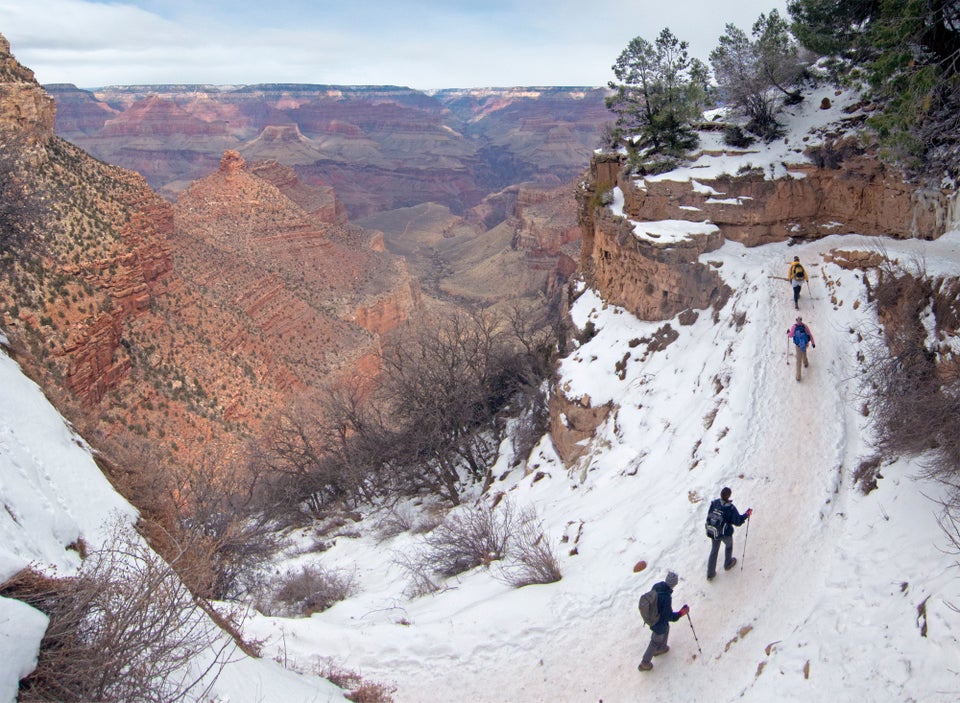 Grand Canyon National Park