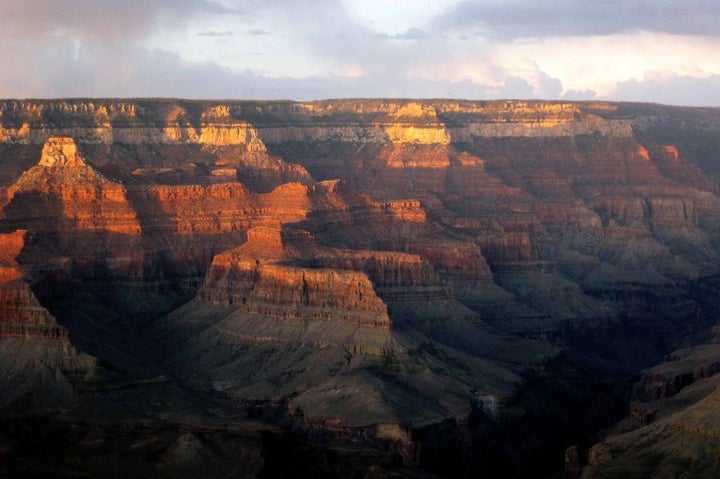 Anyone who has visited the Grand Canyon, or even just seen it in a photo or video, understands what a fine decision it was to make it a National Park and protect it forever. I love visiting there -- as do almost five million people annually -- and enjoy knowing that my grandchildren will see it in the same condition as I have.
It's a great privilege for me to lead an organization that, along with more than 600,000 members and supporters, works to support National Parks against anything that might hurt them, such as air pollution, unfunded management needs, or (as in this case) inappropriate development on nearby public lands.
That's why the National Parks Conservation Association strongly supports Secretary of Interior Ken Salazar's decision to prevent new uranium claims near the Grand Canyon, and takes odds with the recent Wall Street Journal editorial critical of his action.
Grand Canyon Generates Economic Benefits
Grand Canyon National Park is truly an important regional business engine, generating nearly $690 million annually and supporting 12,000 full-time jobs. That's why a coalition of 50 business groups in Arizona in the outdoor, recreation, and tourism industries have thanked Secretary Salazar for his decision to protect the park.
Not Worth the Risk
In this case, we don't get much in return for the risk. Anyone can stake a claim on public land, develop it, and pay just a few minor fees in return for great profits -- the resources we own are extracted with no royalties, and very limited benefits returned to the American public. This antiquated give-away takes place under the unchanged 1872 Mining Law, which was useful more than a century ago when a young nation wanted to encourage the development of the West. While this cockeyed system waits for desperately needed reform, we are thankful that Secretary Salazar used his legal right to put a moratorium on new claims in this fragile and iconic place.
Grand Canyon's Scenery, Water, Wildlife and Plants Are Worth Protecting
The incredible vistas and postcard-perfect scenery are just one aspect of this magnificent landscape. A closer look reveals a number of complex ecosystems supporting diverse wildlife and plants, many dependent on scarce water in an arid climate. Any chance that uranium mining would take place within the complicated underground water sources that feed the canyon's lush springs, side creeks, and eventually the Colorado River, is a chance that absolutely should not be taken. In the year-long public process that considered possible impacts of future uranium mining, expert scientists have warned that mining could contaminate or deplete some of the park's water resources. Contamination would put at risk 25 million people downstream who depend on Colorado River water for drinking, agriculture, and recreation.
Uranium Mining Has Hurt This Region, and the Park
The uranium boom of the 1950s and 1960s left a toxic and expensive legacy in the Southwest. Upstream from the Grand Canyon, the bankrupt Atlas Uranium Mill along the Colorado River in Utah is costing taxpayers nearly a billion dollars to clean up. On the nearby Navajo Nation, communities still suffer from increased disease caused by radioactive dust from unreclaimed uranium tailing piles and polluted drinking water. In fact, the Navajo Nation banned all uranium mining on their lands in 2005. No wonder that the Navajo, Havasupai, Hopi and other Native American tribes with strong cultural ties to the Grand Canyon all oppose uranium mining near the park. In the park itself, along the South Rim trail just a mile west of the historic El Tovar lodge, lies the deserted Orphan Mine, which has contaminated Horn Creek below so that visitors are warned against drinking its radioactive water (see photo). Taxpayer money is also being used to clean up this dangerous uranium mine site.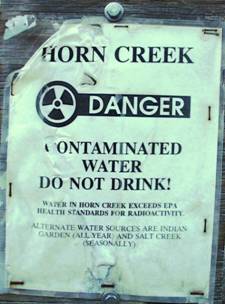 Grand Canyon Is More Important Than the Almighty Dollar
The mining corporations that seek profit here at our expense are free to seek their fortunes elsewhere. This is the Grand Canyon. Secretary Ken Salazar has done the right thing, following the advice of President Theodore Roosevelt, who upon viewing the Grand Canyon called on future generations to, "Leave it as it is. You cannot improve on it. The ages have been at work on it, and man can only mar it."
We support Secretary of Interior Salazar's commitment to protecting the Grand Canyon. We hope he announces his final plan to extend the moratorium on one million acres surrounding the Grand Canyon soon.

Popular in the Community