Just when we thought the Grand Canyon couldn't get any -- yes -- grander, we stumbled upon some epic waterfalls hidden in nearby Havasu Canyon.
Nestled in between gorgeous red rocks and greenery, the waterfalls are located on the land of the Havasupai Indian Reservation, an offshoot of the Grand Canyon. "Havasupai" itself means "people of the blue-green waters," and it is said the sacred water "flows not only across the land, but also through each tribal member."
Havasu Falls is the most famous (and most photographed) of all the falls, but you can find just as great swimming at Navajo Falls, or views at Mooney or Beaver Falls.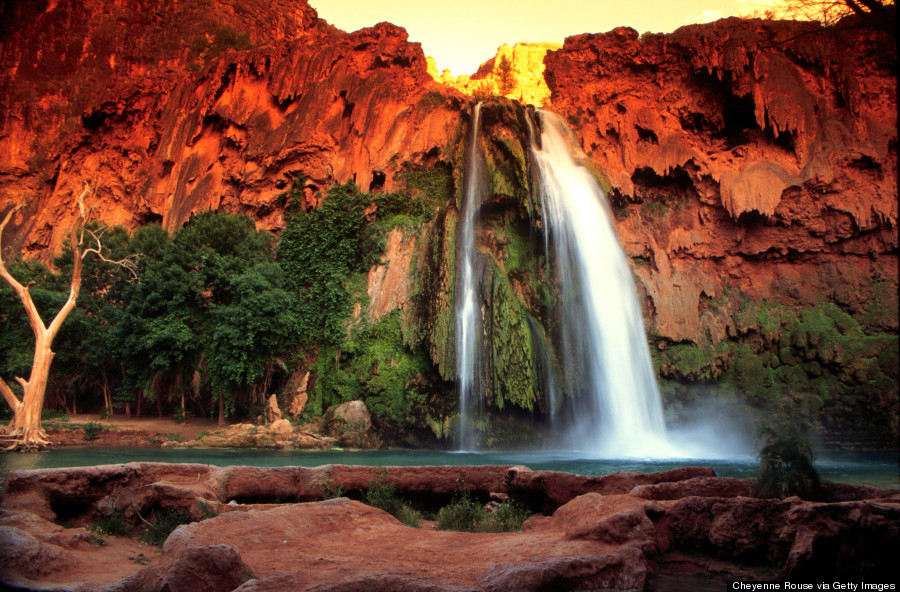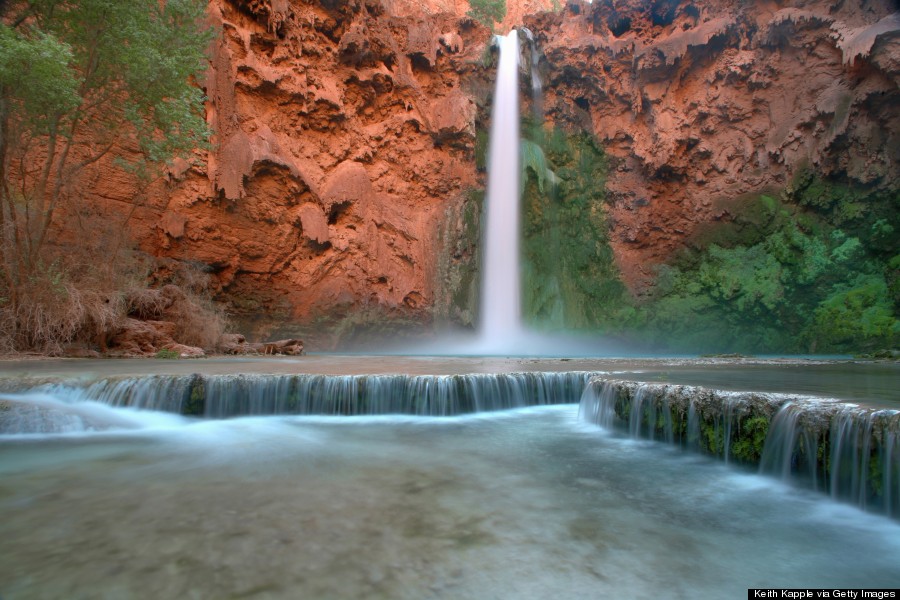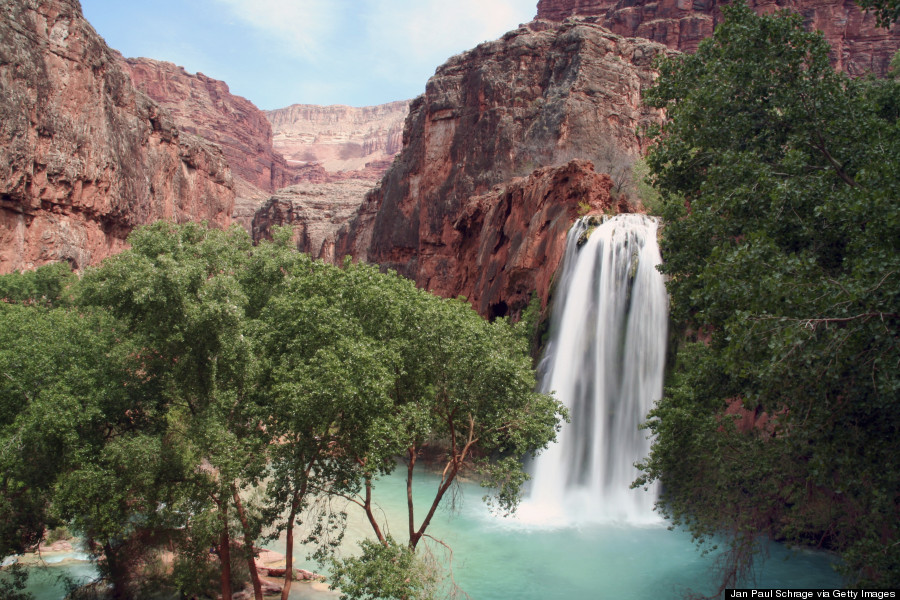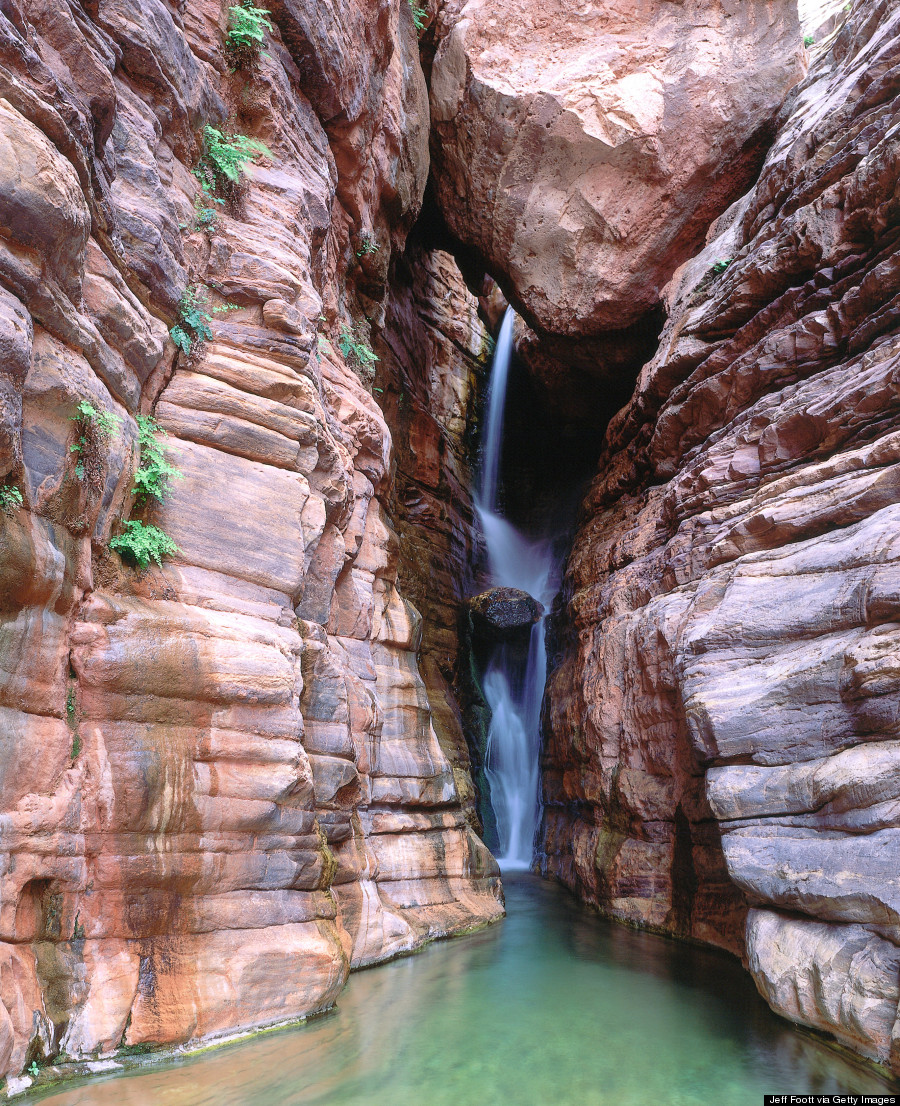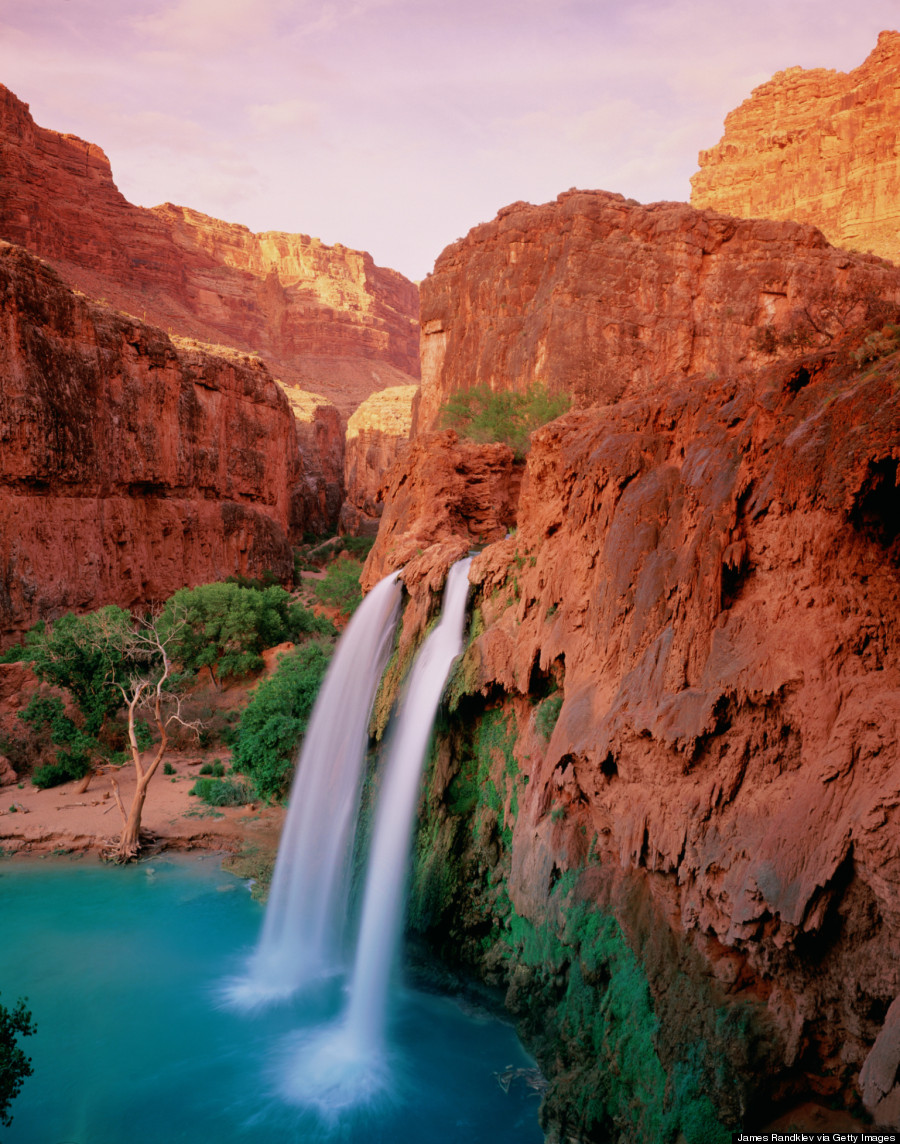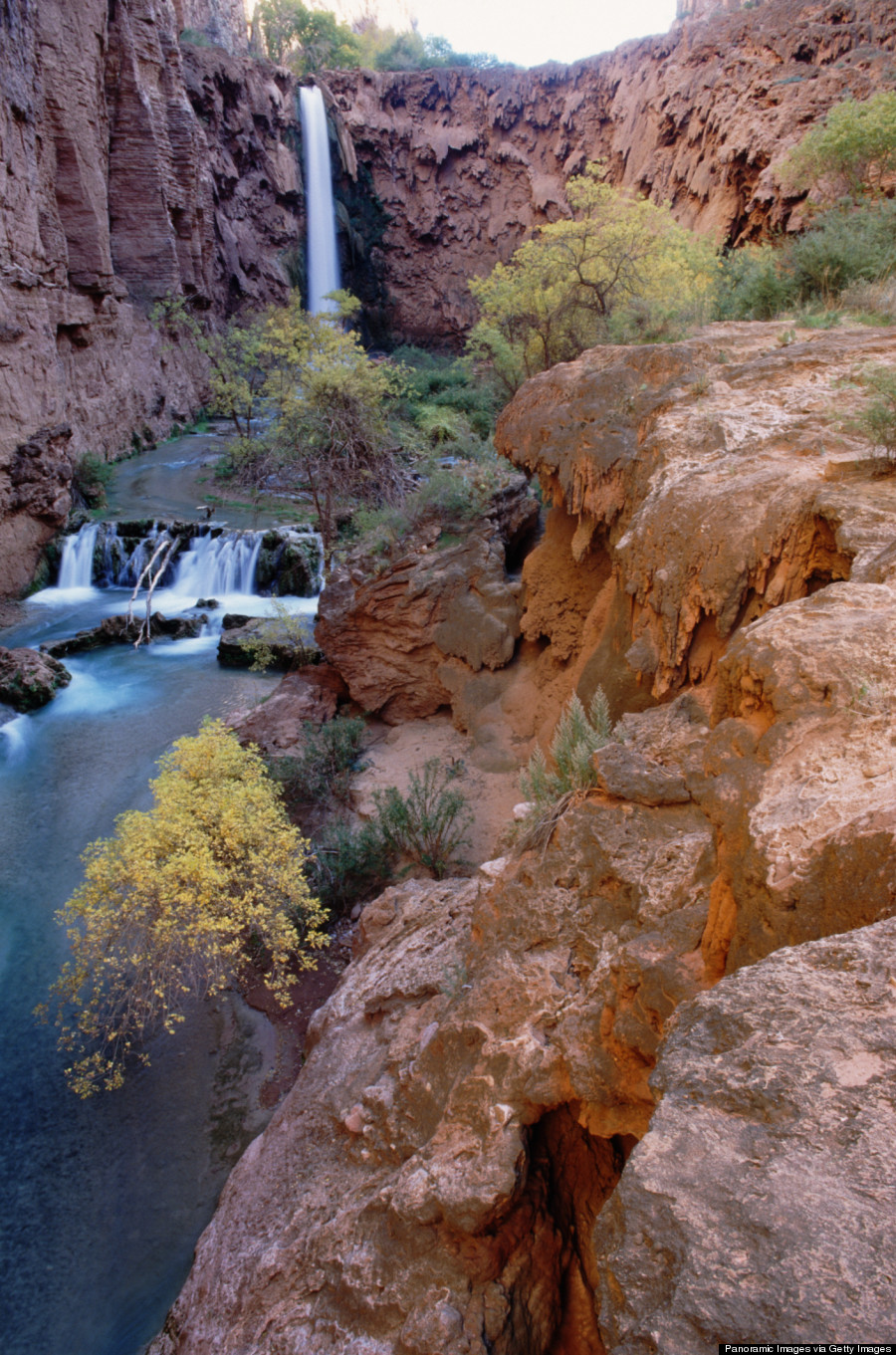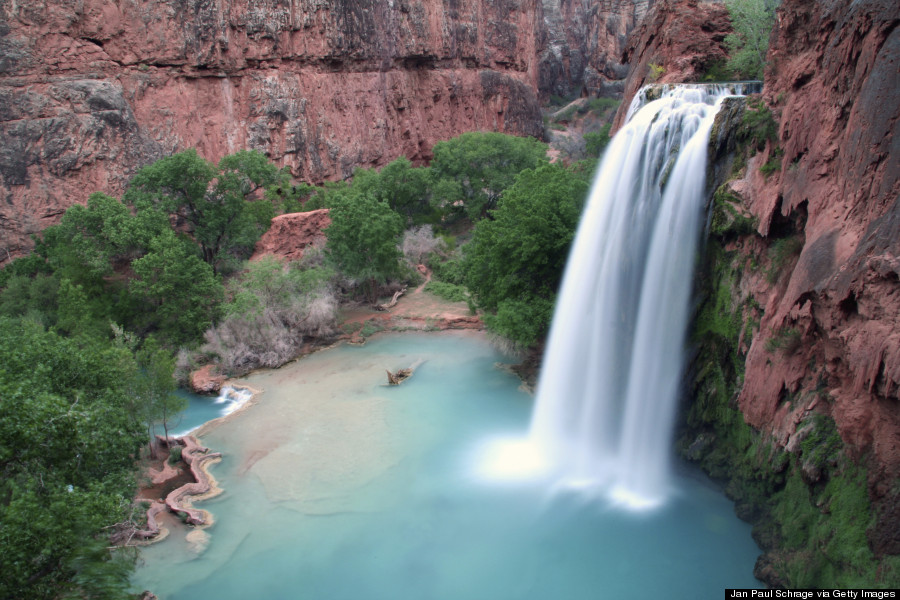 Related
Before You Go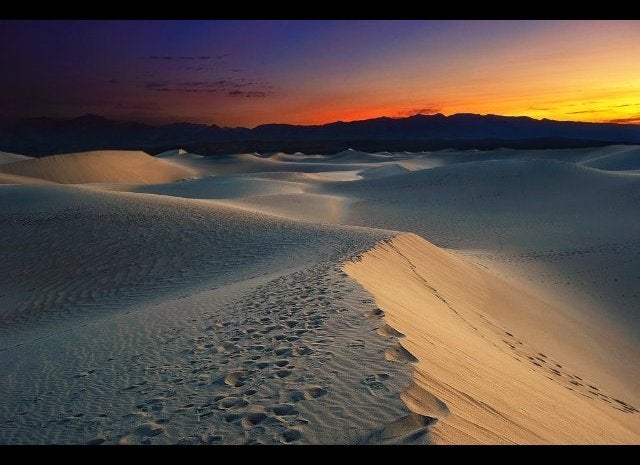 The National Parks: Ranked!