One of New York's most beautiful landmarks celebrates its 100th birthday Friday.
Manhattan's Grand Central Terminal, a historic landmark in Midtown, almost didn't see its centennial. The station was spared the wrecking ball in the 1970s, thanks in part to the efforts of Jacqueline Kennedy Onassis.
The terminal also symbolized "the great era of transportation," said Mickey Jacob, president of the American Institute of Architects. "The grandeur and elegance coming into this space suggested the great adventure beyond."
Since then, it's been restored and updated, and it now serves more than 700,000 people every day.
In early 2012, HuffPost Travel got a behind the scenes tour of the terminal, which revealed some surprising statistics about the now-100-year-old station.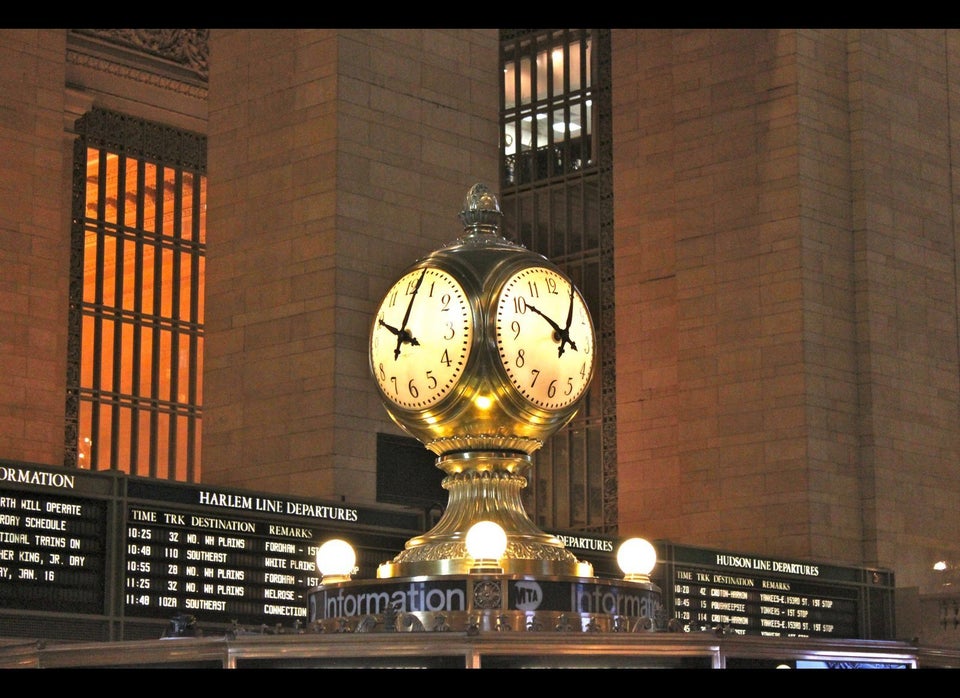 Behind The Scenes Grand Central Terminal