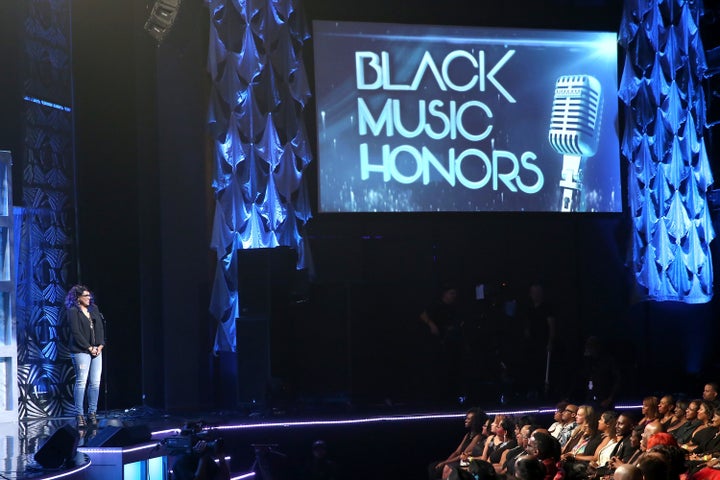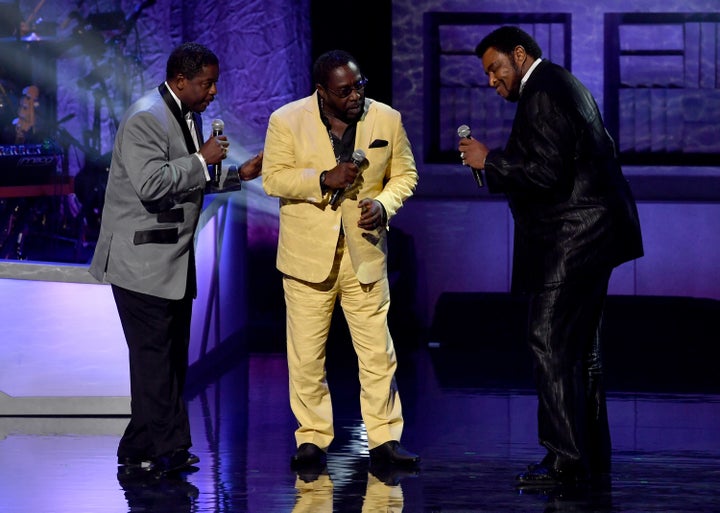 Upper Photography: Lauren Thomas Photography
The first annual Black Music Honors was a victorious event that should be celebrated internationally as it illustriously praised cultural achievements and monumental successes of artists and music industry leaders worldwide. Nashville, also known as Music City, will soon hold the key to an expected world renown museum that will honor Black Music 365 days a year. It will be known as the National Museum of African American Music and is set to open in 2018.
Expressed all throughout the magical night, was the notion that people should know Nashville isn't just country music. Moreover, Black Music is a music of all genres: country, pop, gospel, bluegrass, blues, hip-hop, folk and so much more. Melodious tunes floated through the air of the Tennessee Performing Arts Center's Jackson Hall enticing us all to dance, cry, laugh and make history. After all, music does have the power to evoke all emotions and heal all hearts. Ledisi and Malcolm-Jamal Warner led the audience through the momentous night of legendary honorees including Jimmy Jam and Terry Lewis, Big Daddy Kane, Clarence Avant, Paster Shirley Ceaser, Dionne Warwick and Stax Records.
I, like, many of you are just being introduced to this new happening in Music City. Therefore, it is my prerogative to lay out the red carpet to you through this blog about how awesome it is to appreciate real music and commemorate it through a national museum. I've always had dreams of covering a red carpet, but my dream was written, sealed and delivered when I got the opportunity to aid in the celebration and publicity of the Black Music Honors. I've been around the music industry my whole life with my father promoting such artists as Prince, Selena Johnson, Bobby Womack, K-Ci and JoJo, Mint Condition, Archie Bell and the Drells, Tyrone Davis and much more. Though my father wasn't present on this stellar night, I carried this warmth in my heart that he too played a vital role in the production and promotion of Black Music.
Black Music should be honored as it has laid down the tracks for major motives and movements. It's timeless tunes that we charade to at weddings, reunions, protests, cultural events and more should be celebrated every day. For the last couple of decades, June has been celebrated as African-American Music Appreciation month. It was decreed by President Jimmy Carter in June of 1979 as Black Music Month. On May 31, 2016, President Obama proclaimed the meritorious month as African-American Music Appreciation Month.
Live tribute performers of this first year's event definitely helped in this mission of togetherness and commonality. Soon, television audiences will be able to experience this new dawn of accolades on behalf of Black Music Honors. That list of must-see performers includes Andra Day, Tina Campbell, Chubb Rock, Stokley Williams, Ann Nesby, The S.O.S. Band, Jekalyn Carr, The Temptations Review feat. Dennis Edwards, Kool Moe Dee and more.
During production breaks, I sat in awe of what I thought I knew about Black Music. There's so much to learn, so much to experience, so much to be proud of, so much to be a part of. I could hear Kid Cudi's lyrics, "This is the soundtrack to my life" as I sat there reminiscing on how music, in general, has been such a vital part of all of our lives. The National Museum of African American Music will be a place where we can not only celebrate joyful noise but a place where we can study the derivation of Black Music. It will truly be an honor, just to say, "I've been to this miraculous place that inspires the masses."
It is without further a due that I pledge my accordance with President Barack Obama's proclamation: "NOW, THEREFORE, I, BARACK OBAMA, President of the United States of America, by virtue of the authority vested in me by the Constitution and the laws of the United States, do hereby proclaim June 2016 as African-American Music Appreciation Month. I call upon public officials, educators, and all the people of the United States to observe this month with appropriate activities and programs that raise awareness and foster appreciation of music that is composed, arranged, or performed by African Americans. IN WITNESS WHEREOF, I have hereunto set my hand this thirty-first day of May, in the year of our Lord two thousand sixteen, and of the Independence of the United States of America the two hundred and fortieth."
Videography below: Lauren Thomas Photography
For more information about the National Museum of African American Music, click here.
Black Music Honors will air in Nashville, on WTVF-NewsChannel 5 on Sunday, September 4, 2016 at 3:00pm (CST). The show will premiere nationally on the Bounce TV Network, Friday, September 23, 2016 at 9:00pm (EST) and will re-air on Sunday, September 25, 2016 at 11:00am (EST). The show will run in syndication on Bounce and Aspire between September 23 – October 9, 2016.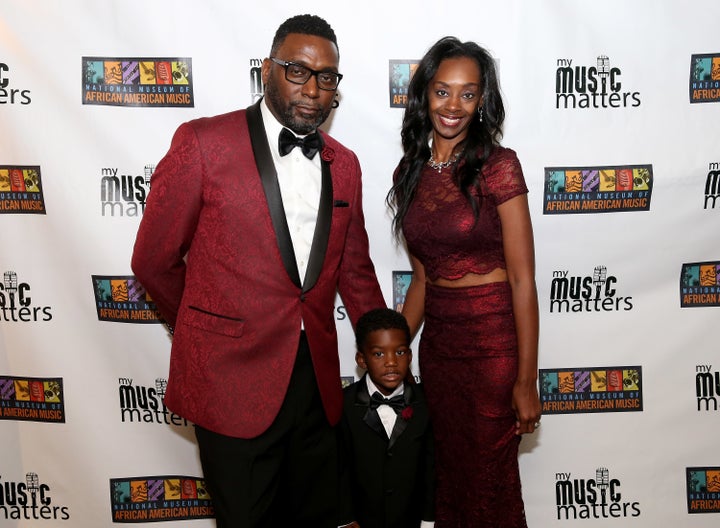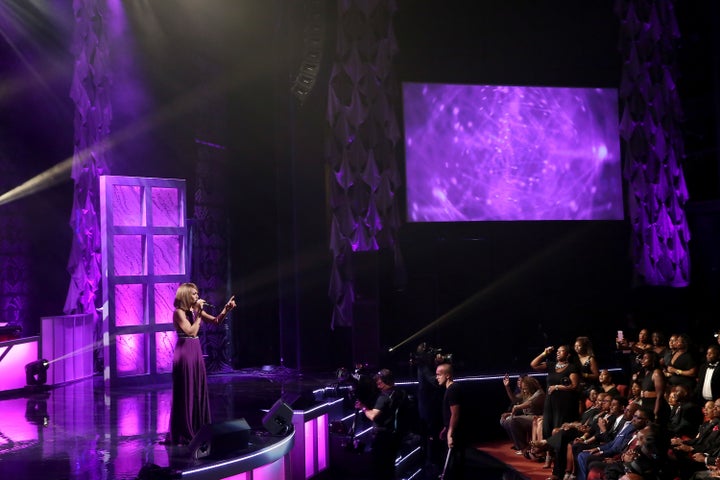 Support HuffPost
The Stakes Have Never Been Higher
Related
Popular in the Community