 Supporters of a man who died after being placed in a chokehold by a New York City police officer got one step closer to seeing charges brought against the man they say killed the father of six.
After a "careful" review of the evidence, Staten Island District Attorney Daniel Donovan announced Tuesday that he will convene a special grand jury to determine whether to levy charges in the chokehold death of Eric Garner.

"I have determined that it is appropriate to present evidence regarding the circumstances of [Eric Garner's] death to a Richmond County Grand Jury," a statement released by Donovan's office reads. "Yesterday, the Court granted my application for the impaneling of an additional Grand Jury and I intend to utilize that Grand Jury sometime next month to begin presenting evidence on this matter."
The jury will decide whether charges will be brought against Officer Daniel Pantaleo or any other officers involved in Garner's arrest, which came after police thought he was selling untaxed cigarettes.
When she heard that news, Garner's mother, Gwen Carr, told the Associated Press "Thank you, Jesus."
But, though the grand jury announcement is likely encouraging news for Garner's family, some, like Rev. Al Sharpton, had said the medical examiner's finding that the death was a homicide offers enough probable cause for the arrest of Pantaleo.
The officer is currently on desk duty.
But, as the Advance reports, if police arrested Pantaleo and he didn't make bail, prosecutors would have to present the grand jury with their case against the officer within six days.
Not arresting Pantaleo gives prosecutors more time to put the case together.
Before You Go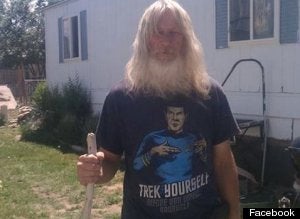 The Most Outrageous Stories Of Police Misconduct In 2013