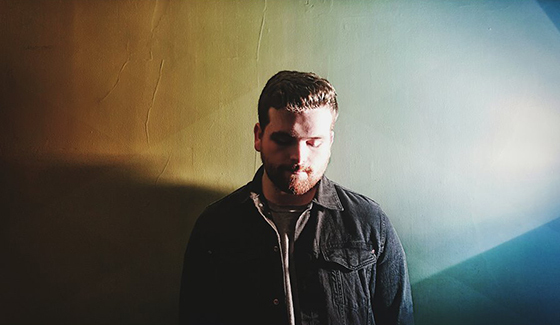 When it comes to the music scenes in Michigan, we usually hear of Detroit or Ann Arbor, but there are many great artists coming out of the other cities in the southern part of Michigan. Electronic pop artist Alexander Lynch is one amongst an array of talent hailing from Grand Rapids that is ready to put that city on the map.
With music influenced by electro-soul and indie sensibilities, Lynch's debut EP Love Lives, produced by DENM (Ryan McCarthy of Stepdad), is a great additional to the legacy of music coming from Grand Rapids and we have a first look at the new video for the track "Missing Me" along with a short interview with the musician.
Introduce yourself. Who are you and what sort of music do you do?
My name is Alexander Lynch. I'm 23. I'm an electronic/pop musician out of the Midwestern city of Grand Rapids, MI. I've been writing and performing music for about 15 years. My music is dark and spacey. Though sometimes minimal, it is rather large-sounding and cinematic.
What's the song "Missing Me" about?
The song is simple in its meaning. I was basically trying to describe a feeling of trying to get someone to feel something for you, even if you know it isn't true. The desire to be desired. But at the base of it, I just wanted to write about trying to change things that aren't in your control.
Tell us about the visuals for "Missing Me". What's the concept of the video?
The video is also simple and very aesthetic-based. I wanted it to be darker and to revolve around the lighting. The dancer we had for it, who dances freely and alone apart from myself, symbolizes the people we as humans can't control. As the dancing in the video progresses, so does the emotion in the way I'm singing and moving. Basically a crescendo in my character's emotions, as well as hers. The harder you try to make people listen to you and do as you want, sometimes the farther they will distance themselves from you, in various ways. Collaborating with director Garrett Isham was one of the best parts of 2015. It was another step we took in preparing for 2016 to give us the most exposure as quickly as possible. He made a lot of the aesthetic value I envisioned come to life.
Alexander Lynch is opening the Flint Eastwood show at the Pyramid Scheme in Grand Rapids, Michigan on Friday, April 15th. Alexander Lynch's debut EP "Love LIves" is available now. For more information, visit alexanderlynch.net.
REAL LIFE. REAL NEWS. REAL VOICES.
Help us tell more of the stories that matter from voices that too often remain unheard.