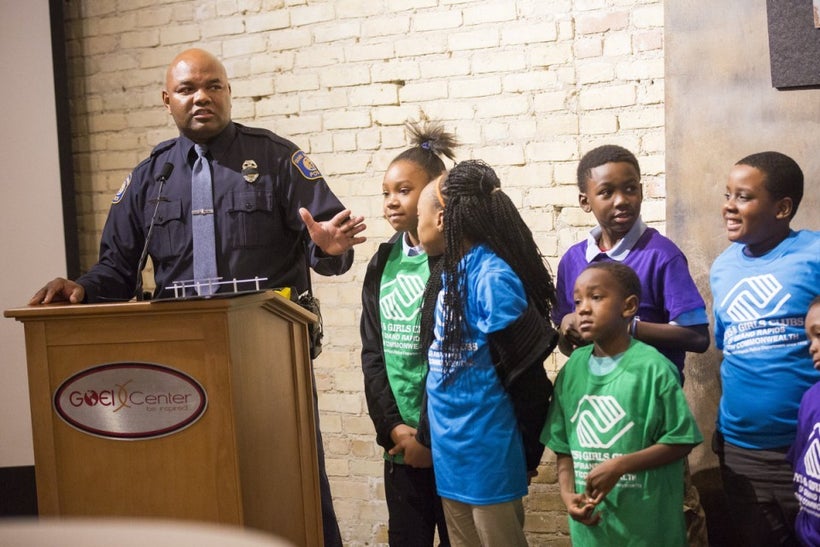 Today, the front page of the Grand Rapids Press highlights "Community Policing" entitling it "The Spirit of the law." The article infers that crime in Grand Rapids is linked to a $2.5M community policing effort.
It is evident that the Grand Rapids police department believes that Black Lives Matter. To affirm that black lives matter does not presuppose that other lives do not matter. Community Policing appears to be having a positive impact in Grand Rapids. The Grand Rapids Police Department have embraced the community that they now serve.
The news report has as its centerpiece Dallas Cowboy safety, and Grand Rapids native Kavon Frazier, as a glowing example of the impact of community policing. Kavon raised by a single mother in a poverty stricken environment, was headed in the wrong direction until encountering officer Michael Harris and the community policing efforts of Grand Rapids police department.
"I grew up around officers and some were like father figures to me," Frazier said. "Having a relationship with those officers was good, because all them bad stereotypes about police officers, especially in the black community, it basically shut them down."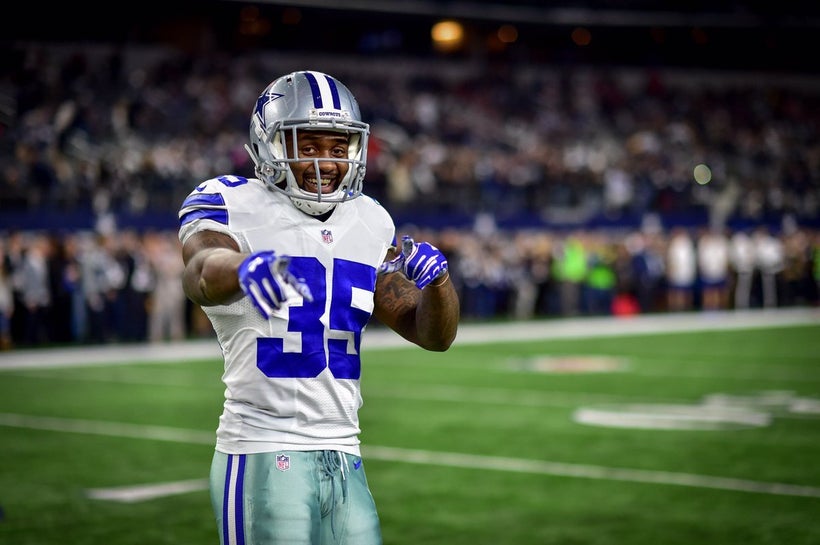 They never gave up on anyone, Kavon tells Justin Hicks, a reporter at MLive. "Not all officers are bad people, and it hurts that this stuff is going on, especially how I grew up" referring to the recent increase in violence against police officer. The officers in blue, have become more than uniforms to Kavon. This is the true value of community Policing.
It is my contention, from experience in law enforcement, that in every community there is a small and same recurrent element that is responsible for more than 90% of the crime. Further, elements responsible for crime are birth out of poverty and despair. Additionally, of the poverty stricken criminal elements responsible for violent crimes, 90% have great mental deficiencies. The deviant behaviors from this small minority is a known element to most police departments. Among this group, no amount of community policing will suffice. Deviant personalities we will have with us always.
At the heart of the community policing philosophy is the belief that not all person in a community are criminals, and non-deviant elements should not be treated as deviant elements. Community policing also puts forth the fact that insulating violent criminals from non-violent criminals, via officer and citizen training alike, is a way of reducing crime and stopping the growth thereof. Further, it is critical to understand that bias and unfair sentencing laws targeted at non-violent criminals does not add to the reduction in crimes, but rather adds to it, and furthers the bottom line of private prisons and the justice system cottage industry.
The main goal of community policing is the re-directing of "non-violent" criminal behavior, and familiarizing every body with every other body; this is a powerful means of projecting a truth that all lives matter.
REAL LIFE. REAL NEWS. REAL VOICES.
Help us tell more of the stories that matter from voices that too often remain unheard.
This post was published on the now-closed HuffPost Contributor platform. Contributors control their own work and posted freely to our site. If you need to flag this entry as abusive,
send us an email
.