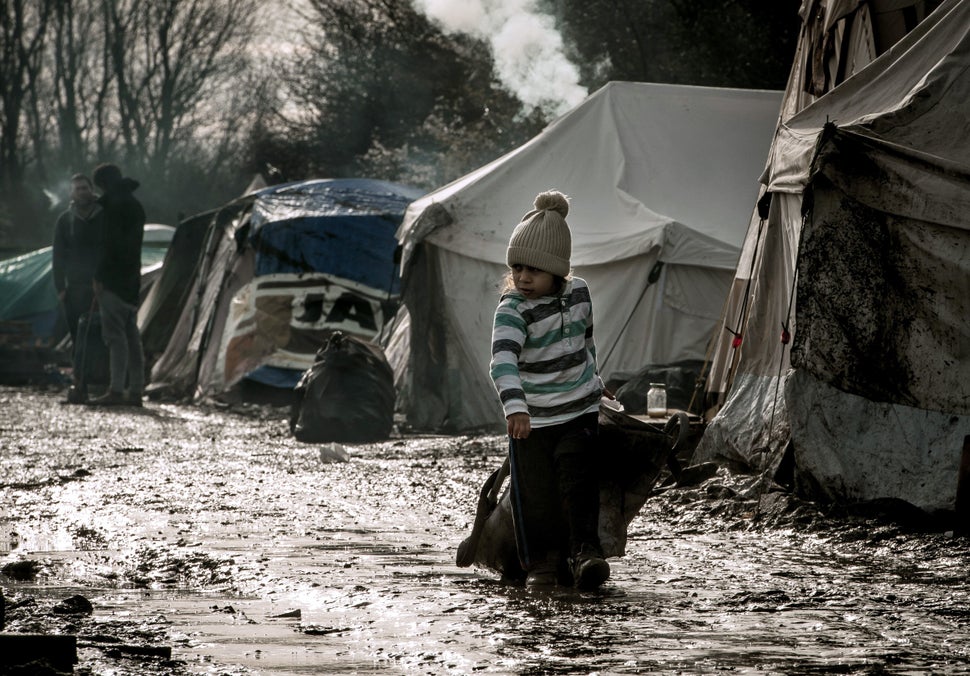 Photos taken at the camp Thursday show the desperate conditions refugees and migrants are willing to bear to reach the U.K.
The residents live in swampy conditions prone to flooding, which often make it difficult to stay warm and dry amid winter weather and rain. There are just 32 toilets and 48 showers for everyone in the camp to share, according to international aid organization Doctors Without Borders (MSF).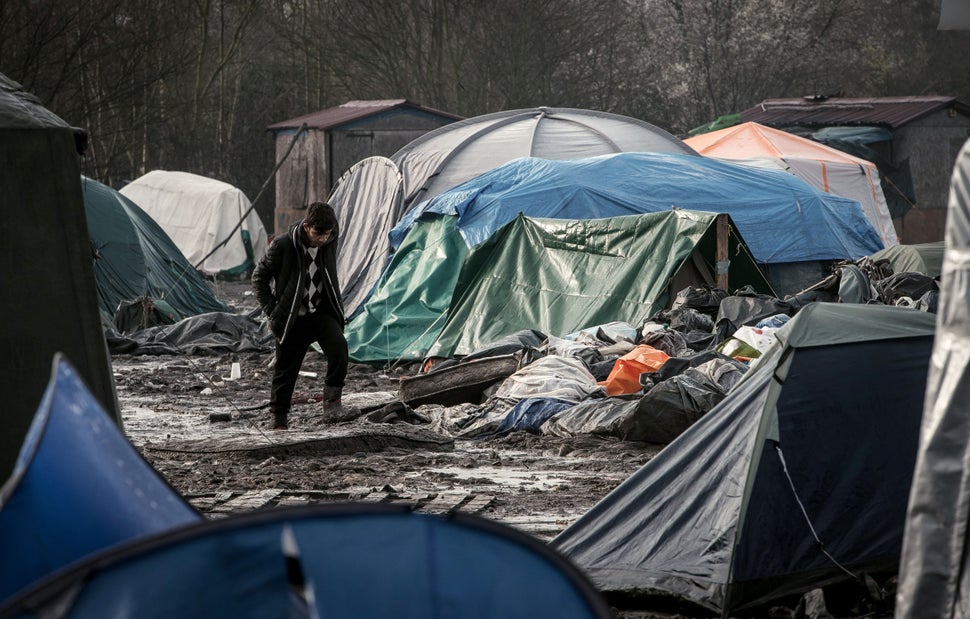 Smuggling rings and violence are pervasive in the camp, a police official in the area told The Associated Press. People smugglers, who move migrants and refugees across borders for pay, visit often. Two weeks ago, four migrants were injured in a fight between smuggling gangs in the camp, Le Monde reported. Two were shot, one was injured in a knife attack and one was hit with a baton, a state prosecutor told the outlet.
The camp has existed since at least 2006, but its population has mushroomed in the past year. There were only 60 people in the camp last July, Grande-Synthe Mayor Damien Carême told MSF.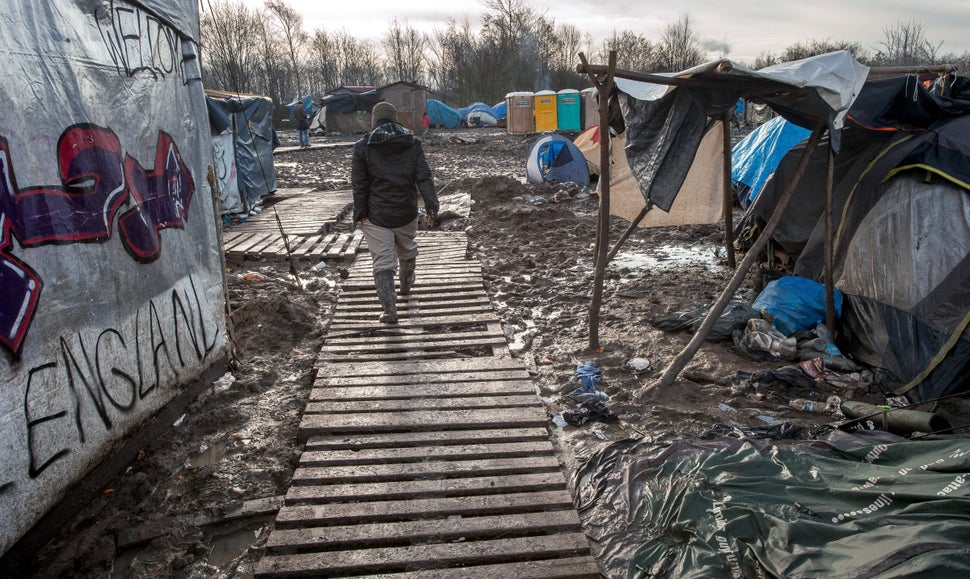 The majority of the camp's residents are Iraqi Kurds fleeing the violence perpetrated by the so-called Islamic State in their home countries and Iranian Sunni Muslims escaping discrimination in the Shiite-led country. There are also Syrian Kurds, Kuwaitis and Vietnamese people.
Many of the refugees came from the "Jungle," a makeshift refugee camp in Calais 25 miles away, after the United Kingdom fortified security measures, including a 16-feet-high fence complete with razor wiring and CCTV cameras, to prevent people from entering the country. 
On Friday, French authorities announced they would raze half of the "Jungle" to appease Calais' local population. The dismantling of the slums would result in the eviction of 800 to 1,000 migrants and refugees, Le Monde noted.
Last month, Grande-Synthe officials teamed up with MSF to build new amenities for the camp's refugees on a different plot in the French town, which would include hot water showers, toilets and 500 winterized tents. The project would be funded entirely by MSF, the group said.
Take a look at the refugees' living conditions in the photos below.
Read more on the refugee and migrant crisis in France
PHOTO GALLERY
What Refugees Need In The Winter, And How You Can Help
Calling all HuffPost superfans!
Sign up for membership to become a founding member and help shape HuffPost's next chapter