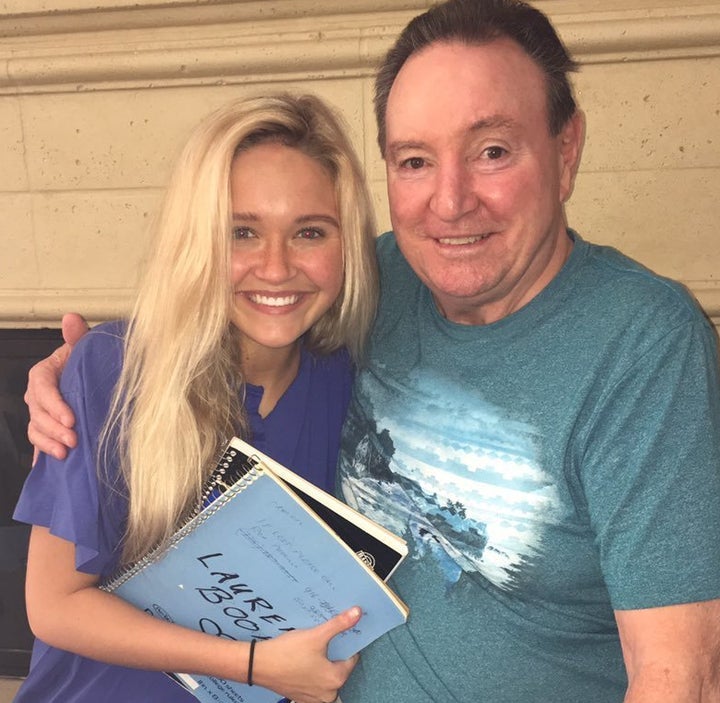 A caring grandfather kept detailed notes of the adventures he enjoyed with his granddaughter as she grew up, and presented them on her 16th birthday.
Lauren Blank posted pictures on Twitter Wednesday of three books her grandpa Ron Petrillo had filled with stories of each time they had hung out.
Blank, from Keller, Texas, said she was "in utter shock" when he handed over the books containing anecdotes of their time together from when she was aged 2 until she was 5.
"Nobody knew that he had been writing them all these years," she told The Huffington Post. "He kept it a secret even from my mom."
The first entry in the books, titled "Papa's Story," was made on Feb. 16, 2003. In it, Petrillo tells his granddaughter he's "just starting this so someday you might read it for fun." "It's going to be a day to day record of you and me," he writes.
Blank said she "couldn't cry at first but then all the emotions and realization of how much time he took to do this really hit me." "My papa has been one of the most influential people in my life," she added.
The teenager said that she was "amazed at how many people identified" with the story.
Blank's post has since been liked more than 590,000 times, and it's moved many Twitter users to tears:
This article has been updated with comment from Blank.