Who needs Tinder when you have a wingwoman this amazing?
On Tuesday, Christina Cid, a 26-year-old from Tampa, Florida, shared a Snapchat video of her grandma with the Facebook page Love What Matters. In the clip, grandma Gilman Benitez shows off some serious dance moves.
"Guess who is single and ready to mingle?" Cid captioned the snap:
As of today, Grandma Benitez and her club-worthy moves have garnered more than 8K likes and tons of fans on Facebook.
"You are as young as you feel...you go Gram!" one man wrote.
"Go Gran! Proves you're never too old to enjoy life. Keep on grooving," someone else chimed in.
In an interview with The Huffington Post, Cid said her grandma, who's 80 and lives in New Jersey, was shocked by all the positive feedback.
"She is floored by all the views, likes, comments and shares," Cid said. "She's really enjoyed looking at where a lot of these people are from and reading all the sweet comments."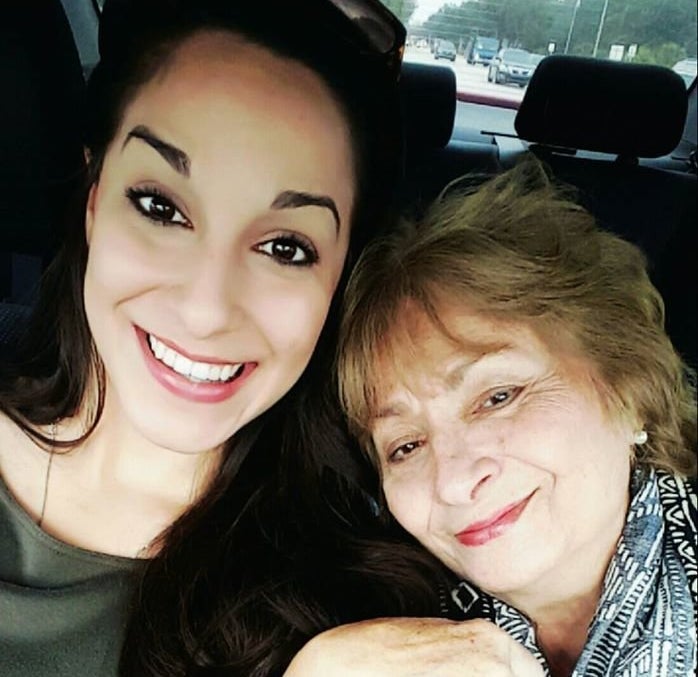 And yes, Grandma Benitez really is single.
"My grandma was happily married to my grandfather for many years before his passing," Cid told HuffPost. "Now I try to egg her on when I see a cutie but she gets nervous!"
Cid said her grandma's type is someone who's around the same age, who's "kind, family-oriented, goes to church and also speaks Spanish."
"Basically, someone she can spend her days with," Cid said.
Oh, and clearly, he has to be a good dancer. How else is he going to keep up with her?